Global Awards 2020 Winner: Paola Caturano
Global Awards 2020 Winner: Paola Caturano
Meet our Global Award-winning Consul Paola from Frankfurt! Find out the many ways in which she organizes great activities in her community, what makes them so special, and why she is so passionate about her role. Here, she shares her experience!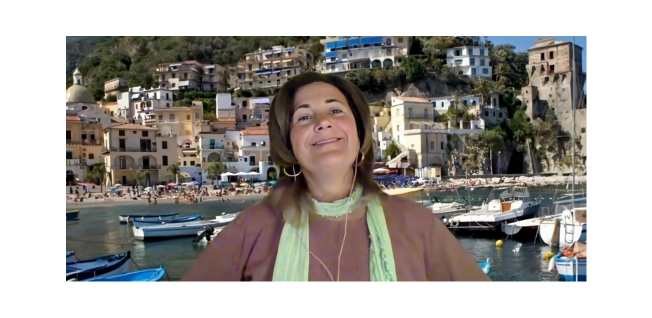 Congratulations on winning a Global Award! How does it feel?
Bad and good at the same time. Bad for the Consuls who haven´t won it but have also done a great job. Good because I have the feeling that not only the members but also InterNations has finally recognized my efforts.
What inspired you to get involved as a Consul in the Frankfurt Community?
I had been living in Munich for 20 years now, and I have been working in Frankfurt for seven years. After four years, I was still joining the Munich Community, so I decided to finally attend an event in Frankfurt. It was organized so badly that I decided to host one by myself and… it was a great success!
In your own words, what is the role of a Consul?
A Consul should organize events to bring people together, people who are alone, have no friends, help them to make friends and have fun even if it's just for a while. Consuls should also support other Consuls, especially the ones who are starting.
The past year has been challenging with the sudden change to online life but you have excelled in hosting activities. How did you adapt to the online experience and keep the community spirit alive?
I started two years ago with my in-person activity "Chilling out with Friends". I thought, if I could organize it in person, why not online!! I started with four people at the in-person activities, and with a few people and my Zoom account.. Everyone noticed that this event was special, people come when they want, go when they want, drink, eat, talk, don´t talk.
What can members expect from your activities?
Fun, feeling at home, friendship, a relaxing atmosphere — they can be sure that in the end they will be introduced to everyone. Some couples met at my activities, but I can´t promise it will happen, of course.
How has InterNations helped you?
In the beginning it was very hard, it looked like InterNations was not helping, the Consuls were alone. But after a while, something changed and people who had only been names, got a face. Without InterNations, I wouldn´t have had the opportunity to get to know special people around the world. It's been one year and we are still meeting every day. Now we can speak about InterNations!
What makes the InterNations community so special? Why would you encourage others to get involved as a Consul?
I have suggested so many Consuls. I always have a look at people, I keep my eyes open, and I´m very happy when I find someone like me. Then I encourage them to become a Consul. A Consul is organizing activites, but they also have a lot of fun talking and listening to people.
Why should members join your activities?
Because they are wonderful! People who have been there in person and virtually will agree. "Let´s Mingle in Many Different Languages" is in its 32nd edition — people like it and are still coming. Ten communities are involved, many Consuls who have been cooperating for one year. Nobody stays alone is a motto of my events and not only an InterNations slogan.
This interview was edited for length and clarity.
---
Article Topics