#GlobalLocalCelebrations — Bringing People Together around the World
#GlobalLocalCelebrations — Bringing People Together around the World
Earlier this summer, we asked our members to share how they celebrate with us for our #GlobalLocalCelebrations contest on Instagram! Celebrating, whether it be a national holiday, winning a game, or simply a day of beautiful weather, brings people together, which is what we're all about at InterNations!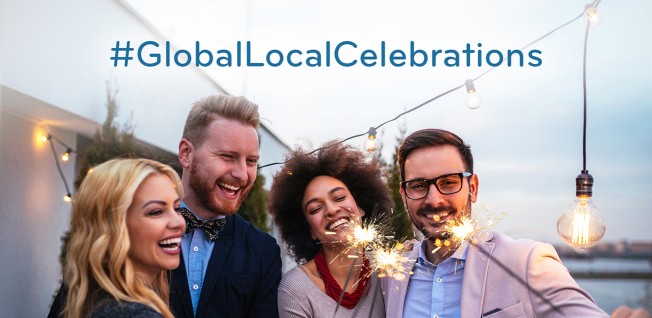 There are many fun holidays in June and July, from the Fourth of July, to Midsummer's Eve, and O-bon! And, of course, many of our members watched the World Cup or attended smaller local celebrations or festivals.
We received over 200 photos from InterNations members all over the world, showing us how they celebrate, whether at home or abroad. It was not easy narrowing down the finalists, but after much deliberation and voting, we have found our top three!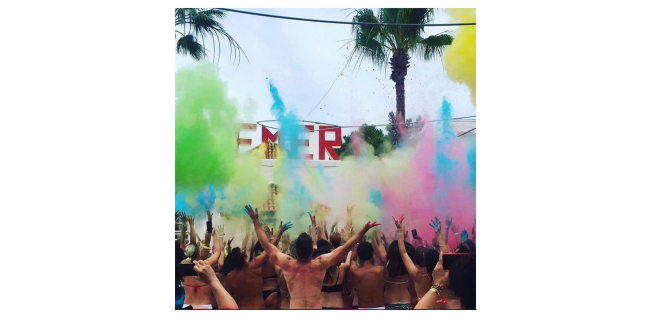 A Colorful Experience
Alexandre shared his festive photo from a color party in Turkey, where he was on vacation for a week. He enjoyed spending time there with people from all around Europe, with lots of good food, music, and of course the beach.
As a French member of our Toulouse Community, Alexandre joined InterNations to recapture the atmosphere he experienced while living in Ireland as an Erasmus student. He spends a lot of time with international friends, both at work and in his free time, and is often invited to celebrate holidays with them, such as Ramadan last month. "No matter where I am celebrating or traveling, I feel at home everywhere I go!" Alexandre says. Later this year, he'll make the trip to Munich, where he'll enjoy Oktoberfest with his German friends.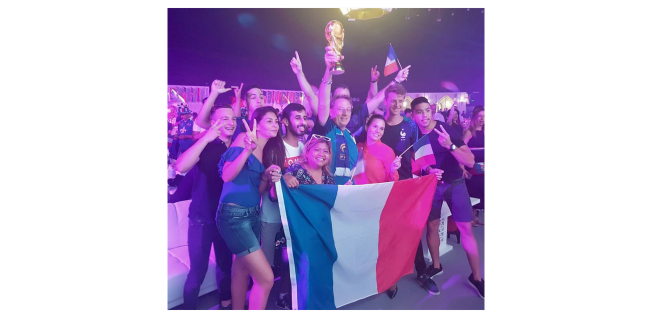 A Night of Celebration
One of our amazing InterNations Ambassadors, Farrah, submitted another one of our favorite photos. She was celebrating France's win against Croatia in the finale of the World Cup, surrounded by friends, including many French expats and even the French Ambassador to the UAE.
Her favorite "foreign" holiday is King's Day in Holland, for the past three years she has made the trip all the way to the Netherlands to celebrate this annual highlight. She also loves going to her embassy in Abu Dhabi each year for activities on 12 June, which is the Philippines' Independence Day. "I really enjoy celebrating Filipino holidays while living abroad," Farrah says. "My friends come from all around the world, and they are always interested in learning more about my culture."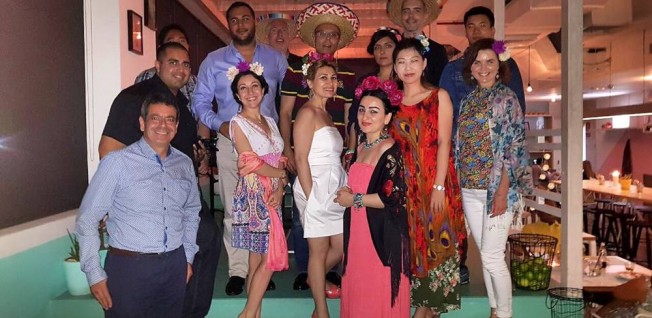 Learning About Different Cultures
The winning photo of the #GlobalLocalCelebrations contest was taken by Aelita in Dubai. It captures members of the InterNations Dubai Culture Round Table Group celebrating the artist Frida Kahlo, at a local Mexican restaurant. That evening they learned more about the life of the famous Mexican painter, as well as Mexican culture in general, and made a lot of wonderful memories.
Aelita's favorite holiday to celebrate in her host country is UAE National Day, on 2 December. This day marks the union between the seven emirates, and people dress up in UAE flag colors, decorate their homes, cars, and streets.
"I also still love celebrating holidays from my home country, including the Independence Day of Armenia," Aelita explains. "It holds a special place in my heart!" No matter what the holiday is, she appreciates the unique flavor each country or person brings to the party and loves celebrating as many holidays as possible together with her friends from InterNations.
A big thank you to everyone who shared their #GlobalLocalCelebrations with us! Follow us on Facebook, Instagram, and Twitter for information on upcoming contests!
---
---
Article Topics