#GlobalLocalSpot — Our Favorite Photos from around the Globe
#GlobalLocalSpot — Our Favorite Photos from around the Globe

By Monica Hide
In our latest Instagram contest, we asked you all to share your most cherished places from across the globe, using the hashtag #GlobalLocalSpot. Receiving over 300 entries — from hammock adventures to quaint Swiss views — we had an incredibly tough time choosing our favorites!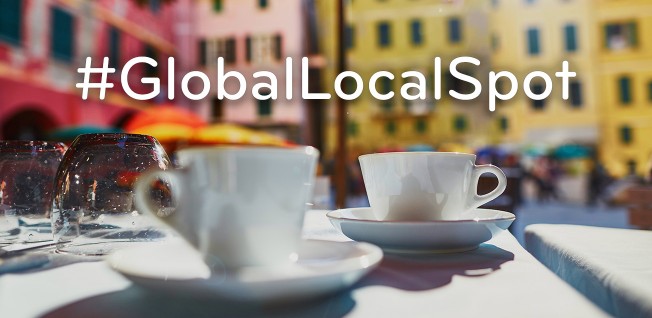 Before we look at the winners, we would firstly like to say a big thank you to everyone who participated! We loved seeing the variety of different spots you all came up with, making the judging process a difficult one.
Runners up: From Vast Deserts to Quaint Scottish Streets
Victoria Street, Edinburgh
Leah chose the vibrant Victoria Street in Edinburgh as her #GlobalLocalSpot. When we asked Leah how she came to find the spot, she revealed that it was taken on a recent trip to Edinburgh: "The great thing about having friends in different cities is they can show you the hidden spots. My friend was a fab Edinburgh tour guide who took me down backstreets, through quirky neighborhoods, and, of course, along this beautiful street. I'd never been before but I will definitely go back, if I go to Edinburgh again!
We also checked in on Leah's future #GlobalLocalSpot plans, asking if there is a certain famous spot she wants to visit soon? She replied: "as a huge fan of country music, I really want to visit Nashville soon! I'd love to watch a show in the Bluebird Café or Grand Ole Opry!"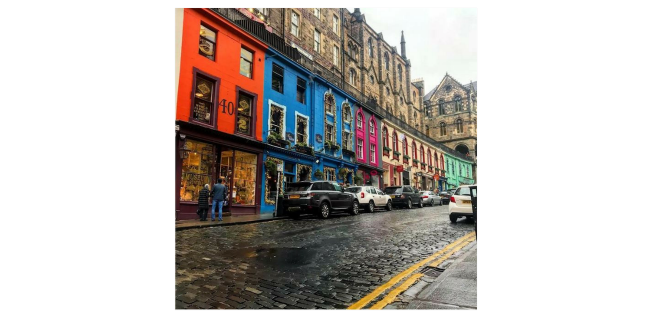 Khongor sand dunes in South Gobi Province, Mongolia
Jeff, a member of our Beijing community, captured this beautiful shot during a ten-day tour from Ulaanbaatar to the Chinese border and back. He explained that "this photo was taken around 9:00 in the morning, following a failed attempt to scale the dunes the previous day due to a flash sandstorm. One of the crazy things about the photo is that it doesn't do the scale of the entire region justice." Although this was Jeff's first time in Mongolia, he hopes it will not be his last.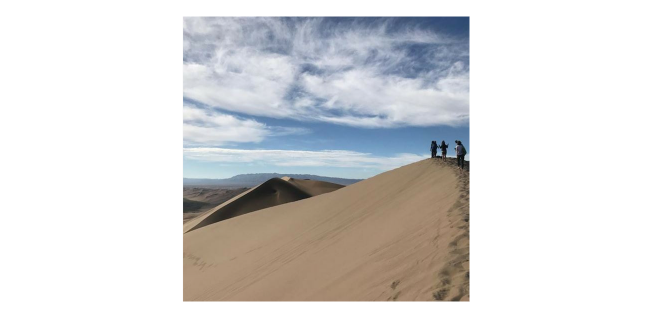 Tranquil Snowy Reykjavik
Lilian shared this beautiful Icelandic landscape with us, which she took on holiday last November. She discovered this lovelock bench while on a walking tour around Reykjavik and liked the idea that someday she will share an unbreakable love.
When Lilian isn't busy exploring the globe, she is a Consul in the Mexico City Community. Some of her other favorite spots, which she has shared with fellow InterNations members, include the Ajusco volcano and the Nevado de Toluca mountain.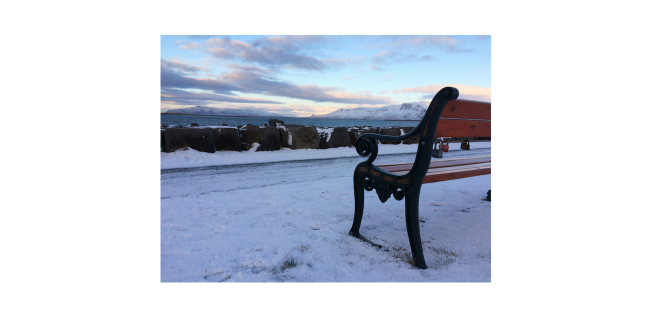 The #GlobalLocalSpot Winner Is…
We are pleased to announce that the winner of our #GlobalLocalSpot contest is Hang, with her mesmerizing photograph of the Vatican Museum's spiral staircase. When we asked Hang how she came across this spot, she replied "I found this spot by accident. I was on my way out of the museum, when looking down at the stairs I found this amazing view. The Vatican Museum is very well-known for its unique art and I realized that this staircase is one of them. The spiral design with beautiful patterns, the light on steps, the people walking, all together look like a big beautiful eye."
As for her next spot around the globe to visit, Hang already has a place in mind: South America — particularly Machu Picchu.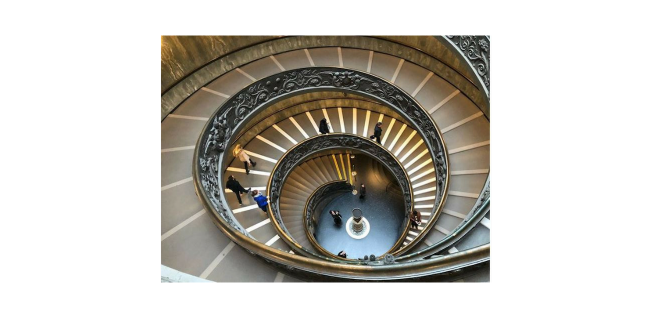 We hope you loved these photos as much as we did. To see more entries head over to the #GlobalLocalSpot hashtag on Instagram, and while you're there don't forget to give us a follow if you haven't already!
---
---
Article Topics