How Learning a Language Can Help You Settle In
How Learning a Language Can Help You Settle In
By Anna Covell
Italian film director Federico Fellini summed up the importance of language in one sentence: "A different language is a different vision of life."
The specific challenges associated with life as an expat can lead to a state of uncertainty – it may be tempting to cling to things that remind you of home, and, as such, of your former way of seeing things. This can be difficult when you find yourself in a new city, however. The desire to fit in and live like a local can be so strong that it puts a lot of pressure on a newly arrived expat.
As you begin to navigate your new life, you will notice that many foreign-language concepts come naturally to you. A Londoner in Paris, for example, would begin thinking in métro lines rather than Tube routes. Vocabulary from your previous home may feel inappropriate, associated with certain times and places that no longer fit.
The integration of these everyday pieces of foreign vocabulary into your own is an important place to start but can have the unfortunate side effect of making you realize how much there is that you don't know. The phrase "can't see the forest for the trees" comes to mind, as it is tempting to focus on every little obstacle on your road to fluency instead of taking a step back and looking at how far you have already come.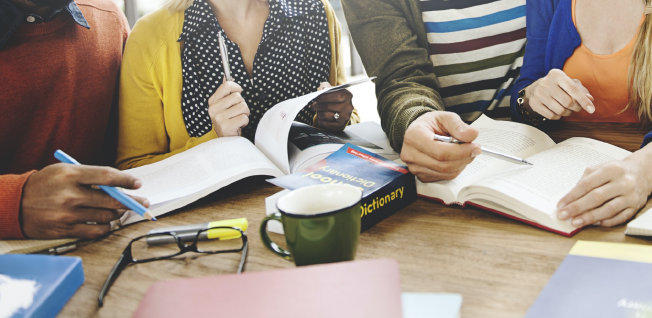 One of the most reassuring things that you can do in this situation is to find other people who are in the exact same boat as you are. Learning a language is not about an end goal (it can be hard to establish a fixed end point, as there is always more to learn, even in our native tongues), it is about the journey.
Attending language classes is a great way to meet some travel companions. You will meet people from far and wide, from places close to home and from the other side of the globe. And yet, you will be brought together in your quest to integrate fully into your new communities and adjust your eyes to a new vision of life.
Language as a Foundation
Every year at InterNations, we conduct the Expat Insider survey, which aims to find out how expats are faring internationally. Globally, 54% of respondents said that it was easy to live in their destination of choice without speaking the local language.
This statistic may be reassuring upon first moving to a new city; it shows that, even if you do not speak the local language at all, chances are you will be able to get by. There is, however, a percentage of expats who admitted to finding life in a different country more difficult when you do not speak the local language. As such, this statistic is a reminder of how language can serve as an obstacle not only for navigating a new city, but also socially.
A primary concern of many expats is that of feeling like an outsider. There can be a sense of disconnect if you are unsure of how to ask where the nearest supermarket is from your new apartment. This disconnection can also extend to your social life; it can be difficult to forge friendships with people if you don't speak their native language.
While staying in your expat bubble can be comforting at times, it is also less likely that your expat friends will be truly familiar with the workings and culture of your new city. Local friends can be much more than just friends; they may turn into tour guides at the weekend, or connoisseurs of the greatest bars and restaurants nearby. Nearly half of Expat Insider 2021 respondents (48%) say that their friends and acquaintances are a fairly mixed group, made up of both locals and fellow expats — a great way to ensure that you get the best of both worlds.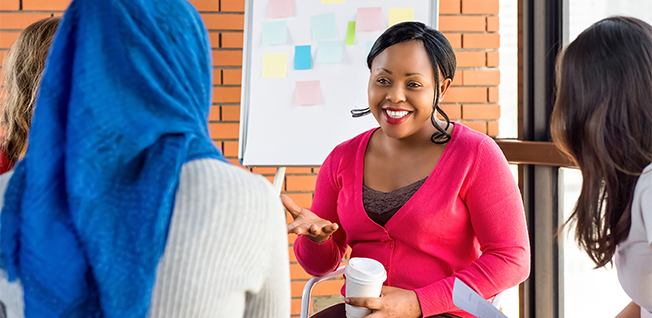 Language-Learning as a Social Base
This feeling of disconnection is certainly not something that you will be experiencing on your own. It is certainly common to feel as though you are not entirely living like a local as long as you cannot communicate with them.
Whether you choose to sign up to a language school or take an online course, you will meet other people who will be at your level and equally keen to get to grips with the local language. From the first hour of language-learning, classes become communities of people going through the same thing at the same time.
As you begin to meet up outside of class, whether online or in-person, it will gradually become apparent just how much you are improving. You will find yourself going out for dinner and feeling comfortable ordering in the language that you are getting to grips with.
Acts such as asking for a bag at a supermarket or saying thank you to a cashier may not seem like a big deal in your native language, but doing so successfully in a foreign language can bring about a real sense of pride. Being surrounded by a group of supportive people learning alongside you can create a positive environment in this regard; they will encourage you just as much as you will encourage them, share in your small victories on your journey to fluency, and serve as great conversation partners when you are looking for some more practice.
As the pieces of the foreign language jigsaw begin to fall into place, it can be great to have people around you to pat you on the back and help you recognize just how far you have already come.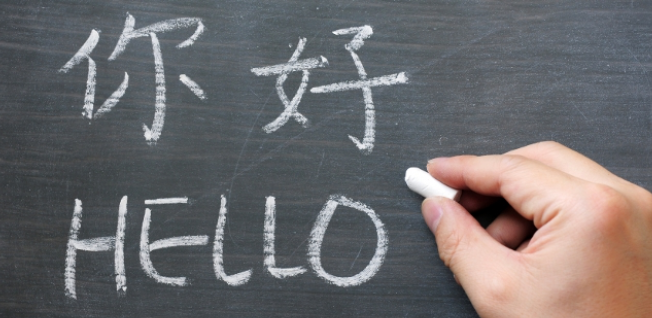 Put Language First, Everything Else Will Follow
Often, the trickiest part of building a life in a new city can be in knowing where to start. Should you figure out the public transport network first, or try to make as many new friends as possible?
The great thing about language-learning is that it tends to make all of these things fall neatly into place before you even realize it. A lot of the vocabulary that you build up will come from strolling around your new city and figuring out which signs in the local language correspond to those that you would expect to see at home. A lot of the social interactions that you have, even those in a clothing store or with the cashier at a supermarket, will pave the way for you to begin to understand the basic grammar of the language and how certain expressions are used.
In other words, adopting that different vision of life that learning a different language offers is the perfect way to start off your expat adventure on the right foot.
---
---
Article Topics