How to Avoid Falling into Hibernation: Winter Sports
How to Avoid Falling into Hibernation: Winter Sports

By Ashley Quirk
Winter is a time of festivities and celebrations. However, sometimes — amidst all the holiday parties, food, and festive cheer — we forget to take care of ourselves. Winter sports are a great opportunity to get into shape for the summer and to help you stick to your new year's resolutions.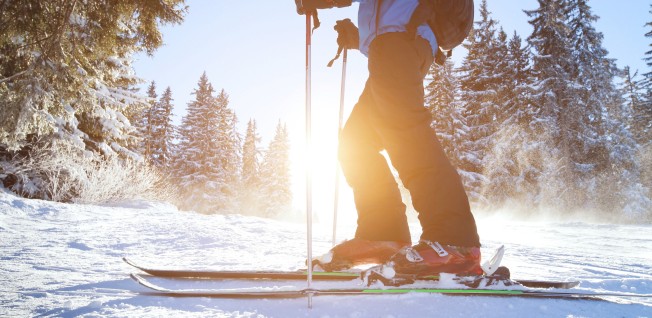 During the winter months, it's very easy to curl up on the couch watching your favorite movie. Sometimes, depending on how cold it is, it can be a real struggle to leave your house. Although couch potato life may seem enticing, summer will be here before you know it! So here are some ways to stick to your 2017 resolutions by staying active throughout the winter:
Head to the Slopes
Alpine activities are the go-to recreational sport for many people during the winter months. Whether you prefer skiing or snowboarding, these sports will surely keep active: just be sure to not over-indulge in the après-ski festivities! The only downside to these mountain sports is that they tend to be on the expensive side. For people who are on a budget, sometimes there are special fares for different days: call the ski resort — or check online — to see if there are any discount days! If you cannot find a way to discount the ticket price but plan to go a lot, consider purchasing your own equipment and investing in a seasonal lift pass. This will save you money for the rest of the season.
No Ski Slopes Near You?
Throughout history, this type of skiing was frequently used to deliver messages and hunt. Nowadays, this sport is practiced in a variety of ways and also inspired other forms of skiing. With cross-country skiing, the skier relies on their own strength and technique for transportation. Hence, no mountains are needed! This is a perfect activity for nature watching and traveling short distances. Cross-country skiers may of course also travel long distances, but this takes a lot of experience and the proper safety gear.
Give Horseback Riding a Try
Horseback riding, like cross-country skiing, is a historical mean of transportation. There are two types of popular riding styles, Western and English. The Western style originated from Spanish cattle ranchers in the Americas. The English style originated in England and focuses on the importance of having specific commands and an obedient horse. Horseback riding is a great workout for both cardio and strength and you can ride in every season of the year! However, you will need to make sure that both you and the horse are fitted with the proper equipment: during the winter, horses need special blankets and horse shoes to keep them warm and stable outside in the cold snow.
Ever Heard of Skijoring?
Can't choose between skiing or horseback riding? Well you don't have to! Skijoring is when a skier is pulled by a horse or sled dogs. Originally invented in Norway, the word skijoring actually means ski driving. Today, there are many variations of the sport with people also being pulled by snowmobiles, motor bikes, or cars. However, the most common type is the equestrian or sled dog form of the sport. If you would like to start skijoring, you don't necessarily need to be a great skier, but you do need to have the correct equipment — like with any sport. Competitions are mostly held in the USA, Switzerland, Sweden, France, Poland, Latvia, Russia, Ukraine, and Norway.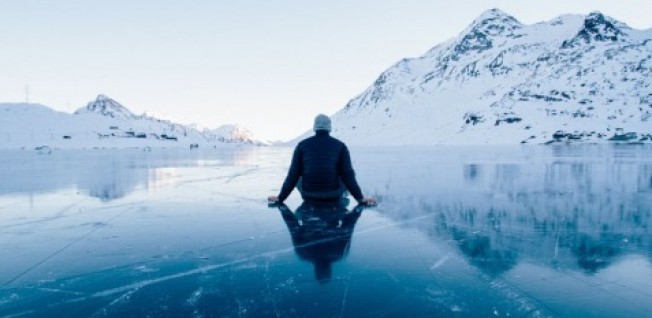 Try Snowshoeing
It's believed that the earliest Native Americans brought snowshoes with them when they traveled 13,000 years ago from Asia to the Americas. Alike horse riding and skiing, our ancestors also used this as a basic way to get around throughout the winter months. It was actually only around 1970 that snowshoeing turned into a recreational sport. Before the 1970s, snowshoeing was mostly used for work and transportation. Today, snowshoes are made from metal and are used for hiking in various terrains, helping hikers stay above the snow. If you are interested in snowshoeing, you can partake in the sport on both flat and mountainous areas. However, if you are planning to go to the mountains, be sure to stay away from avalanche zones. It is usually best to hike alongside popular ski trails and through the woods.
Don't Fall While Ice Skating
Traditional ice skates were invented by the Dutch in the 13th century. Throughout history, this simple sport was enjoyed by all classes as an entertainment staple. Today, ice skating is still a favorite winter pastime for many. This sport has evolved into many different styles from its original recreational form — such as figure skating, hockey skating, and speed skating. If you are interested in recreational ice skating, most cities have a rink open during the wintertime and — if you're lucky — some are open all year-round. If you don't have one in your city, or you live in a rural area, you can try to find a pond or lake that is frozen over to skate on. However, you should always make sure to check online or call your local weather center to see if the ice is thick enough to skate on! Additionally, take someone with you in case of an emergency!
Simply Exercise on Fresh Snow
If you want to exercise while getting some fresh air, doing your workout plan on snow can be both a peaceful and exhilarating experience. Of course you should always be careful, but fresh snow that has fallen over grass is usually safe to walk and jog on without slipping. If you are worried about falling, even a brisk walk for 30 minutes is beneficial. Be sure to wear water-resistant shoes that have good traction — like hiking boots.
---
---
Article Topics