How to Self-Isolate as a Family
How to Self-Isolate as a Family
Self-isolation and social distancing are difficult and confusing concepts for most of us, but having children can make the experience even more challenging. With schools and universities closing around the world, parents and familes will face an extra burden of balancing working from home and parenting. But this can be made easier by making some changes and encouraging time for some much-needed family bonding.
Breaking It Down: How to Explain Self-Isolation to Your Children
This is a very confusing time for children — kindergartens and schools are closing, and they can't see their friends or family members who don't live in the same household. Whether they are young children or teenagers, they will have many questions and uncertainties about what is going on, and it is important that they have a clear understanding of what self-isolation is and why it is important.
Start the conversation by asking them what they already know regarding the Covid-19 (coronavirus) outbreak, so you can reaffirm what is true and what is not. Children rely heavily on their parents and family as a source of information, so it is important to be honest and share only the key information to not overwhelm them. Use a calm tone and voice when explaining the new circumstances to them — children can tell when you are concerned and nervous.
Have an open ear and listen to your children's questions regarding self-isolation, no matter how small they seem. This can prevent them from looking for answers elsewhere. Reassure them that you are there to take care of them and that they are safe with you.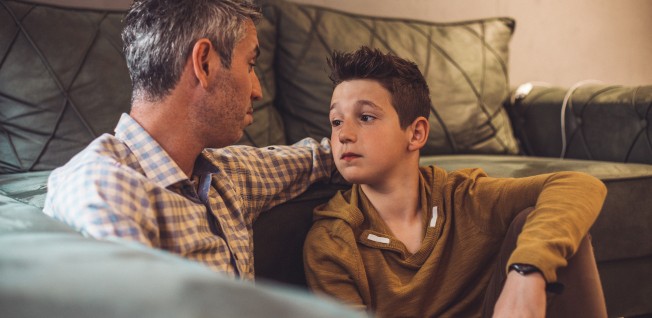 You can help your children learn and understand what they can do to keep themselves safe, such as practicing good hygiene by washing their hands and avoiding to touch their face. Make it more fun by creating some reminder posters together and placing them at the sink and the dining table.
When it comes to older children and teenagers, it is important not to sugarcoat your explanations. Instead, share age-appropriate news outlets for your older kids and explain that it is easy to come across unreliable information and that they shouldn't believe everything they read online.
Balancing Home Office and Childcare
As a parent, you will have to balance your role as a guardian, employee, and teacher over the following weeks. This may be very overwhelming, but there are many ways to help you multitask!
Firstly, try to create a schedule with your family to plan the week ahead and decide when different tasks and activities can be done. As well as helping you organize the day, a schedule can provide a routine for your children and replace their school's timetable, outlining the time for home-schooling, breaks, and other activities. You can also use it to set any new house rules, but don't forget to give your kids some free time to relax and play. Stick the schedule somewhere where everyone can see it, like the fridge or a notice board. The first one you make probably won't be perfect, and it can take time to develop a routine that is suitable for the whole family's needs.
Also, you can rearrange your working day. As children need a lot of attention, normal office hours may not work for you and it might be easier to spread your work out throughout the day and complete it in small chunks. This way, you can give your children attention throughout the day. If this isn't possible, you can take turns with you partner in working and parenting.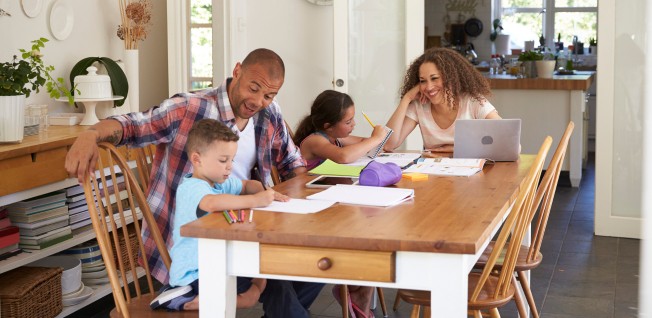 Finally, it can be even harder for children to be stuck at home as they can get agitated staying in the same room for a long period of time. You can attempt to create a change of setting by designating different rooms and areas of the house for different things. For instance, the dining table could be used for home-schooling, while fun activities take place in the living room or garden. This way, you can help your children establish a routine.
More Time for Family Bonding
Self-isolating at home with your family is perfect for some family bonding. You can use your downtime to enjoy fun activities such as playing games, solving puzzles, and baking! You can also try to stay fit together by doing energizing activities such as playing in the garden, doing yoga, or singing karaoke! Ask your children to come up with some suggestions, too, to make sure that they enjoy this time and give them the feeling that they have some control over the situation.
This can be a great time to share your special skills with your family as well and show them how to knit, cook, or speak your language.
A family journal in which your kids share what they do each day can be another great way for them to deal with the situation and be creative. You can also do something more sentimental such as going through old photos and memories together.
Finally, if you don't have your whole family in one household during self-isolation, it can make the experience more difficult. Make some time in the week for your children to call older relatives as they will miss them and may get worried about them getting sick.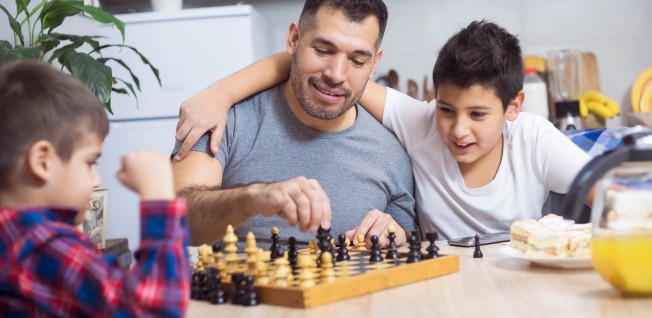 Self-isolation can create a lot of pressure and as the whole family is stuck together at home, it can create a lot of tension. As parents, simultaneously balancing work and childcare during a pandemic will certainly be exhausting, and there are a lot of articles and advice columns suggesting using this time to optimize your life by, for example, cooking better or learning a new hobby. But during this time of uncertainty, doing all of this is not realistic so don't put too much pressure on yourself! It will take time to adjust to the new circumstances and create a new routine that works for the whole family.
---
---
Article Topics