InterNations Consuls Go off the Beaten Path for Adventure
InterNations Consuls Go off the Beaten Path for Adventure

By Conor Rushby
Moving abroad itself is often the adventure of a lifetime, but that doesn't stop some Consuls from going the extra mile to discover the most exhilarating activities their city has to offer.
From hiking in the desert wildernesses to exploring the depths of the seas, an astonishing variety of adventurous activities are organized by InterNations Consuls each week. We asked Jeremy B. Hyldahl from Dubai, Anne Nganga from Nairobi, and Eylem Karakaya from Istanbul to share their experiences in their groups and offer advice for those who wish to organize their own adventures.
Desert Adventures in Dubai
Jeremy Hyldahl created the Dubai Desert Camping Group in November 2016, after previously living in Doha, where Jeremy also met his wife — who now organizes for the group as well — through InterNations. He explains: "As a Consul for the Dubai Desert Camping Group, I plan weekend camping trips that allow us to take advantage of the many different regions the United Arab Emirates (UAE) has to offer. One week we can be enjoying the man-made oasis lakes just outside the city of Dubai, and the next we can be camping on the beach watching the sun set over the Arabian Gulf."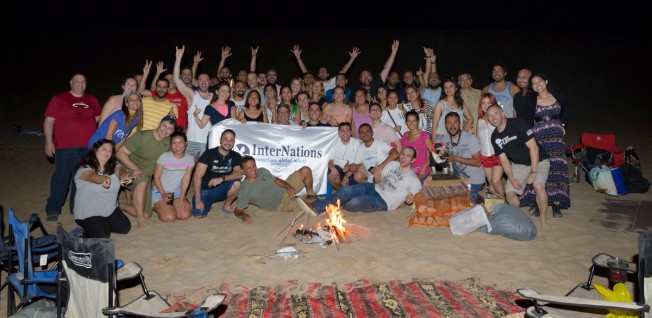 "My best experience… was this trip to the Margham Desert which offers stunning sand-dune sunsets and is located in a region known for camel farms. This trip offered everybody picturesque views of the desert with the opportunity to watch as trainers exercised and trained camels along the desert routes. The next morning as the sun was rising, we were able to watch multiple Emirati families out in the desert training their hunting falcons. These were all great, but what I enjoyed the most was watching so many wonderful people just sit around enjoying each other's company. We were from over 20 different countries but despite our differences in culture, backgrounds, nationalities, or religions, we came together for an unforgettable night of adventure."
"My advice to anybody looking to plan an adventurous activity would be to research and learn as much about that activity as possible. Maybe even join in that activity through another group to gain experience and to learn the ropes before venturing out on your own. All adventurous activities have inherent risks, so knowing what you are doing and having a solid plan are key to a successful event. Great communication both before and during the activity is essential and prevents confusion and reduces the chance of any issues popping up. However, my best piece of advice is to take the time to enjoy the moment. In life we don't get enough of these simple and relaxing activities so be sure to take advantage of them when they come along."
Exploring the Great Rift Valley
Anne Nganga has been Consul for the Nairobi Sports & Outdoors Group since October 2015. Each month, her group heads out to the pristine mountains close to the Kenyan capital, either to hike, raft, or zip line their way across the country. Perhaps most famous for its national parks and its game drives, Kenya also boasts a wealth of hiking for intrepid travelers.
Anne explains: "Consuls should do a lot of research and try to come up with new ideas for places to visit. Through the research, they will be in a position to be familiar with the places and be more organized when it comes to planning." This is especially important in the bustling metropolis of Nairobi, where getting through traffic to a meeting point on time can be tricky. Anne said, "patience is very important. Sometimes, the turnout is very low which could be discouraging at times, but with time, people build trust and attend more activities."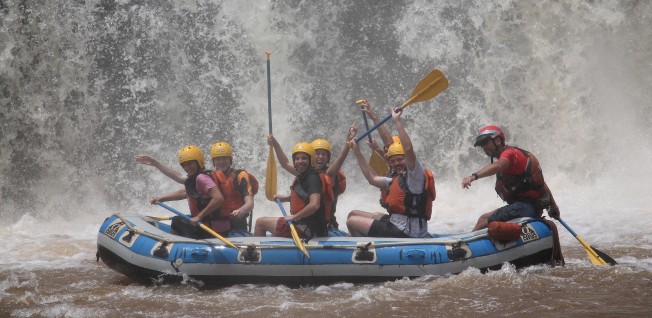 Anne also says that "through InterNations I have been able to meet good friends who have turned into family". That's not all though, previously unable to swim and afraid of water, Anne was able to overcome her fear of water through participating in white-water rafting!
Scuba Diving in Istanbul
Eylem Karakaya created the Istanbul Diving Group in July 2017, and each month, they head out to scuba diving hot spots around the city or further afield by the Aegean Sea. The distances involved mean the group will often camp out under the stars before going out to sea.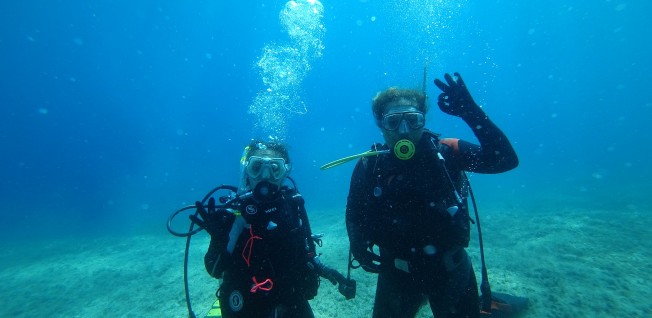 "The best part," Eylem shares, "is the unexpected surprises diving brings, as well as the social aspect." Eylem is also heavily involved with the Istanbul Changemakers, where she organizes cleanups of beaches, bringing together InterNations members to pick up plastic and other rubbish. Her advice for organizing an adventurous activity? "If you have an adventurous soul, just listen to your heart. Those who feel like you will follow you already."
---
---
Article Topics