InterNations Down Under: Sun, Sand & Sea
InterNations Down Under: Sun, Sand & Sea
As we are celebrating ten years of crossing borders, bridging cultures and connecting global minds, we want to showcase the amazing work our Consuls do around the globe. Meet Kimberley Lynch, Consul of the always adventurous Sunshine Coast Group.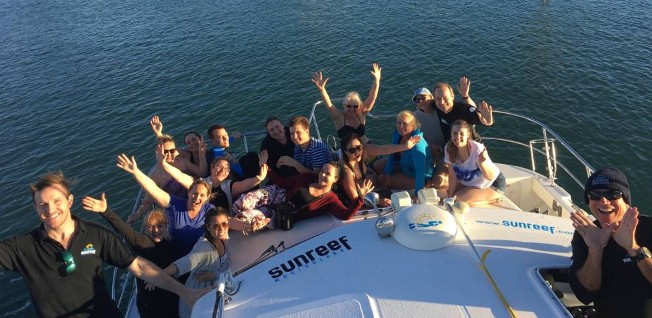 Originally from New York City, Kimberley Lynch moved to Australia in 2001. It was only when she returned to the US for a three-year stint in San Diego that Kimberley joined InterNations. Despite not being an expat at the time, she enjoyed connecting with people from many different countries and backgrounds which reminded her of her own experiences abroad.
Kimberley was keen to stay involved with InterNations and continue meeting other expats and interacting with other cultures when she returned to Australia in 2013. Being over an hour drive from the nearest InterNations Community in Brisbane, she found it difficult as a busy single mum to really get involved in the InterNations scene. After doing some research into the number of expatriates on the Sunshine Coast where she lived, Kimberley realized the huge potential in her new home town. It was then that she decided to open her very own group and share with other Sunshine Coast expats her profound passion for nature and the great outdoors.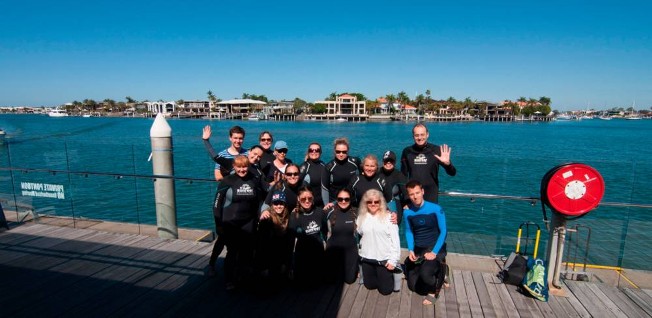 Kimberley started her Sunshine Coast Group in June 2016, and since then has shared many amazing experiences with the members of her group. Always the highlight of Kimberley's month is getting together with her newfound InterNations friends, enjoying the perpetual warm weather while exploring the landscapes, flora and fauna unique to the land down under.
Originally intended to bring together expats who live in the area, Kimberley's adventurous activities are so exciting that some members come from as far as the Gold Coast, a two-hour drive, to take part! In March this year, the group took a road trip north of the Sunshine Coast to Baragara. Equipped with flashlights, they set up camp on the beach and watched the tiny baby turtles emerge from their nests and clumsily sprint towards the sea. Decked out in wetsuits and snorkels, July saw the group leaving dry land to swim with the humungous Humpbacks, migrating north for the winter. No matter the activity, it is safe to say that the Sunshine Coast Group always enjoy a whale of a time!
For their InterNations 10th Birthday Celebration, Kimberly will be bringing the group together by the beach, to celebrate the final tide of InterNations first decade. Each member will bring both a delicious dish and a birthday tradition from their own culture, marking this momentous occasion by crossing borders and celebrating diversity, true to the spirit of InterNations!
---
---
Article Topics