Introducing Our Newest Communities
Introducing Our Newest Communities
From Changchun in China to Tangier in Morocco, InterNations is launching 30 new communities across the globe. This major milestone comes just a month after reaching 3 million members, both achievements which we are proud and excited to share with you. Just as our existing communities, our new communities will offer our members the chance to meet fellow expats and global minds, take part in activities and events, as well as share information, tips, and all things expat on our local forums.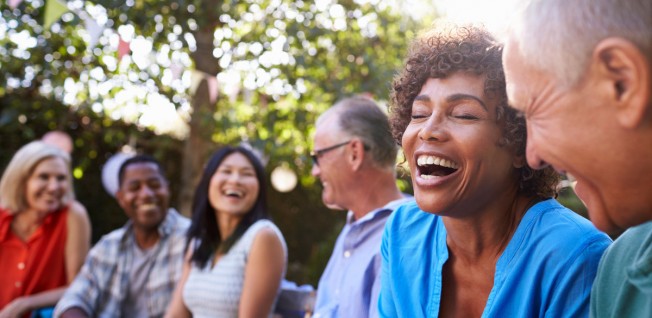 Our new communities span from Antalya (Turkey), often referred to as the Gateway to the Turkish Rivera, to Puerto Vallarta (Mexico) on the Bay of Banderas. From large cities such as Hyderabad (India) with a population of just under ten million to smaller cities like Spartanburg (USA) with a population of around 37,000 — we hope that our members will enjoy their new communities and are as excited as we are.
If you want to know more about where our new communities are and get to know some of the local Ambassador teams behind them, read on.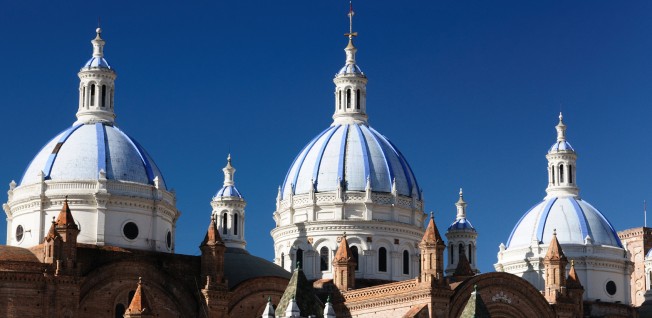 Cuenca (Ecuador)
The third largest city in Ecuador, the capital of the Azuay Province Cuenca has an urban population of around 400,000. The city is the commercial center of southern Ecuador, with key industries including agriculture and the manufacturing of textiles, lace, and the famous Panama hats. Cuenca is known for its beautiful 16th and 17th century architecture and rich history. It is no surprise that the city is listed as a UNESCO World Heritage Trust site: buildings such as the New Cathedral, the Iglesia San Francisco, or the Monastery of El Carmen de Asuncion are just some examples of the stunning architecture on display in the city.
Cuenca is surrounded by the Andes Mountain Range and is located close to Cajas National Park and the Ancient Inca site of Ingapirca, which adds to the varied charm of this city. The high level of safety and low cost of living associated with Cuenca has made it a popular destination for expats. With something here for everyone, we are excited to be launching the new InterNations Cuenca Community. Our new Cuenca Ambassadors Stephen from the US and Gina from Ecuador have already organized their first official events in May and June, which were a huge success. Here's to many more!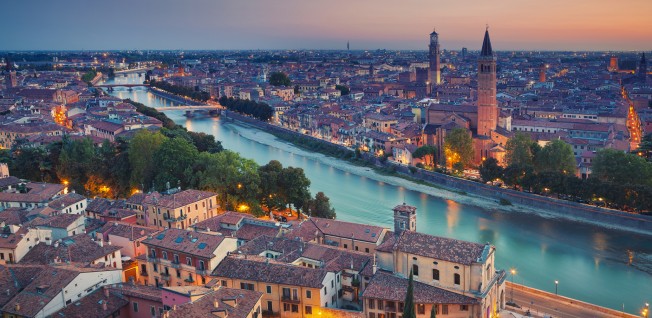 Verona (Italy)
Cuenca and Verona have more in common than you might think — they are both UNESCO World Heritage Trust sites as well as being home to our new InterNations Communities. Famous as the setting of two of William Shakespeare's most well-known plays — Romeo and Juliet and Two Gentlemen in Verona — the city is popular with both tourists and expats.
With a population of close to 260,000 — or 710,000 including the surrounding areas — the city is situated near the Monti Lessini and the Po Valley plains and lies close to both Venice and Milan. Verona remains an important industrial and commercial center, hosting important agricultural fairs. Key industries include agriculture, food processing, and machinery.
Expats interested in football will no doubt feel at home in the city, which has not one but three professional football teams (Hellas Verona, Chievo Verona, and Virtus Vecomp). Maybe our members in our new InterNations Verona Community will soon enjoy watching a football game or two together. We look forward to working with our new Verona Ambassadors Fabiana from Brazil and Michelle from the US who are both passionate about bringing together people from different cultures and backgrounds and are eager to get the InterNations Verona Community started. After a successful celebration of the new community in May, the next official event will take place at the end of this week — we hope to see as many of our members from our Verona Community there.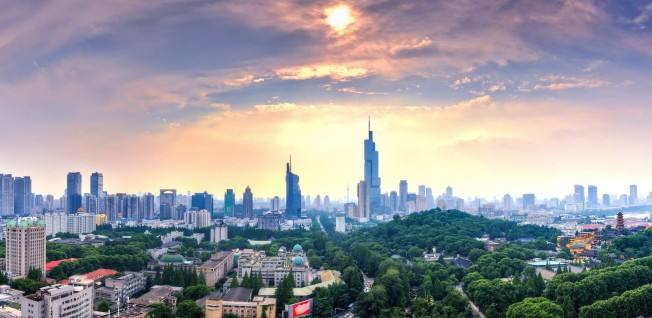 Nanjing (China)
Situated in the East China region, Nanjing is the capital of the Jiangsu region. With a population of approximately eight million, the city is a major hub for scientific research in China. Nanjing is the home to a number of important and high-quality research centers as well as top-ranking universities. With the largest inland port in Asia, it is no surprise that the logistics and shipping industries are also key to the city's economy.
Nanjing has a number of parks and scenic lakes with numerous monuments, museums, and historic buildings, and it is truly a city of culture. The city was one of the Four Great Ancient Capitals of China, serving as the capital to no less than six Chinese dynasties. Famous landmarks include the Linggue Temple, Fuzimiao, Nanjing Ming City Wall, and Zhonghua Gate.
The city really has a lot to offer, and we are sure everyone in our new Nanjing Community would agree. Our new Ambassador Ricardo's wanderlust has led him to live and work in Nanjing, and he is hoping to make the experience of life there as memorable and enriching as possible for our members. We wish him all the best! Our first official event in Nanjing took place in May, we hope our members enjoyed it. Keep an eye out for upcoming activities and official events.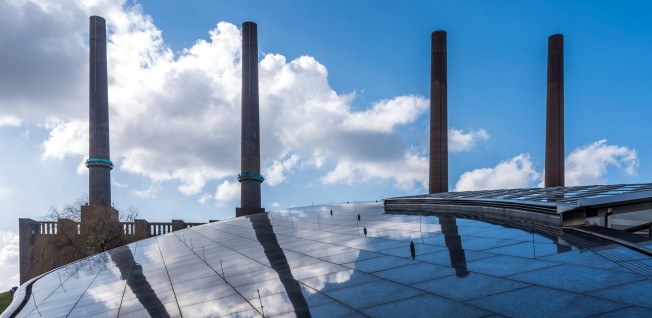 Wolfsburg (Germany)
With a population of around 120,000, Wolfsburg, is the fifth largest city in the state of Lower Saxony or Niedersachsen in Germany. The city, which is home to the word's largest Volkswagen factory, now also has its very own InterNations Community.
Thanks to the automobile industry, Wolfsburg has one of the strongest economies in Germany, with a GDP per capita of approximately 128,000 USD. Originally founded for the workers of Volkswagen in 1938, the city was renamed in 1945 after the Schloss Wolfsburg. The palace which was originally a fortress, was later transformed into a Weser renaissance castle and is now home to Wolfsburg cultural organization and hosts events exhibitions all year round.
Not only does Volkswagen employ around 40% of the city's inhabitants, the car manufacturer has also shaped the city's architecture and history. The Autostadt, situated next to the VW factory, is an impressive complex, with a museum, modern architecture, and a number of pavilions dedicated to several car brands including Porsche and Lamborghini.
We hope the members in our new Wolfsburg Community feel at home in this modern marvel of a city, and that our InterNations Activities and Official Events will add to their expat experience. We are excited to welcome our first Consul, Costas, on board — we are really looking forward to working with you! If you are also interested in getting involved and becoming an Ambassador or Consul in our Wolfsburg Community, find out more below.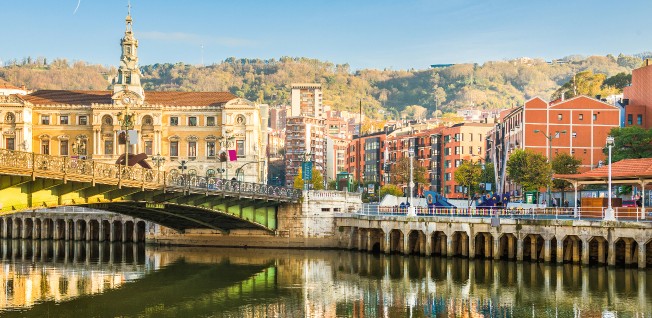 Bilbao (Spain)
The capital of the Vizacaya province, Bilbao lies in the northern Basque country. The city's main industries include high technology, automobile, and industrial and aeronautical equipment. Bilbao is also home to one of the most important ports in Spain. With a population of around 350,000, the city is an urban and industrial hub; however, Bilbao is also an important cultural and historic center for Spain.
The famous Guggenheim Museum designed by American architect Frank Gehry is among the city's main attractions — both the contents of the building and the structure itself are a spectacle to behold. The beautiful Cathedral de Santiago, constructed in the 14th century, or the Basilica de Begoña, built mainly in the Gothic style, add to the city's charm. Bilbao's old town is a maze of historical buildings, shops, restaurants, and bars and makes for a vibrant atmosphere for all. Many members of our new Bilbao Community joined their host and new Ambassador Javier Leal for a relaxed evening among friends, old and new, at the community's first official event.
We are also recruiting for further Ambassadors and Consuls in our new Bilbao Community. If you're interested in getting involved, get in touch! You'll find more detail at the bottom of this article.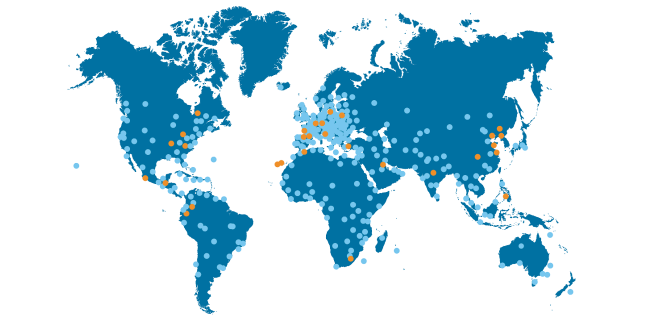 Here is a complete list of our 30 new communities:
Al Jubail (Saudi Arabia)
Antalya (Turkey)
Bilbao (Spain)
Cali (Colombia)
Cebu City (Philippines)
Changchun (China)
Chattanooga (USA)
Chengdu (China)
Cuenca (Ecuador)
Dalian (China)
Gdańsk (Poland)
Gran Canaria (Spain)
Hyderabad (India)
Ingolstadt (Germany)
Nanjing (China)
Nantes (France)
Nashville (USA)
Pamplona (Spain)
Port Elizabeth (South Africa)
Poznań (Poland)
Puebla (Mexico)
Puerto Vallarta (Mexico)
Qingdao (China)
Québec City (Canada)
Shenyang (China)
Spartanburg (USA)
Tangier (Morocco)
Tenerife (Spain)
Verona (Italy)
Wolfsburg (Germany)
Get Involved
Here at InterNations we want to make sure no one stands alone. Are you a member of one of our new InterNations Communities? Help us make our new communities as vibrant and active as possible by becoming an Ambassador or Consul. If you are interested in getting involved, find out more here.
---
---
Article Topics