It has always been you, Milano!
It has always been you, Milano!

By Arushi Gupta
Being a fashion student and professional, I was no stranger to the heritage and cultural explosion that Italy is. Like most people in my industry, it was always my dream to study and work in Milano. Italians are said to be born with an innate sense of style, and I was always curious to understand how. And now that I am here, I can easily say, they are just born with it!
I am a fashion professional from New Delhi, India. I have always been obsessed and inspired by the culture and heritage of Europe, something that led me to move to Paris, France a couple of years ago and now to Milano, Italy to pursue my super specialization in fashion branding. Being in a city like Milan always feels like being alive, always surrounded by good food and of course, fashion!
But have dreams ever come true for those who sit at home and do nothing about it? I don't think so! I worked towards realizing this dream for years and it finally did come to fruition. I put in years of my hard work and hard-earned money to move to the city of my dreams. And nothing, absolutely nothing could deter me from realizing it, not even the Italian language.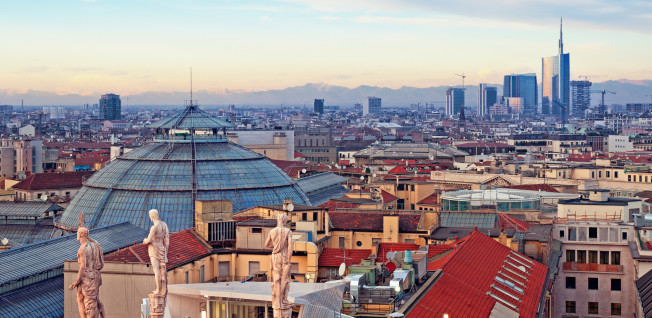 Something I wish I had known earlier, is the widespread use of the Italian language and social skills. Even when it comes to housing and accommodation, Milan is quite skewed. There are plenty of fraudulent landlords and properties, especially for foreign students. But student help groups, communities, and portals are quite handy and can be of great help. I believe help comes to those who seek it and are willing to help themselves.
I would hate my journey to have been any other way, but yes, if I were to change something, I would like to change my perspective on it; a more positive outlook and less worry. Eventually things would fall into place, because we came here for a reason, a reason better known to god. I would have also learned the language a bit more, understood the bureaucracy and processes better before moving here and, also, looked for more accommodation options near university. Even though Milano has great connectivity, the subway network does get on your nerves sometimes.
---
---
Article Topics