May Is All About Exploring Your Community
May Is All About Exploring Your Community
This month, our members set out to discover their country through many cultural activities. From a classical music concert experience to an art exhibition to the perfect afternoon tea with a stunning view. Take a look at the event highlights of May.
Art, Festivals, and the Great Outdoors
Our Budapest Special Moments Group had an unbelievable experience. On Monday, 1 May they went to an art exhibition of Salvador Dalí — a journey through his prints, sculptures, and other special artworks, including items made of glass, bronze, gold, and even diamonds.
On Sunday, 7 May our Tokyo Music Lovers Group had a full afternoon of fun — from walking around in the garden to lunch and experiencing a classical music concert.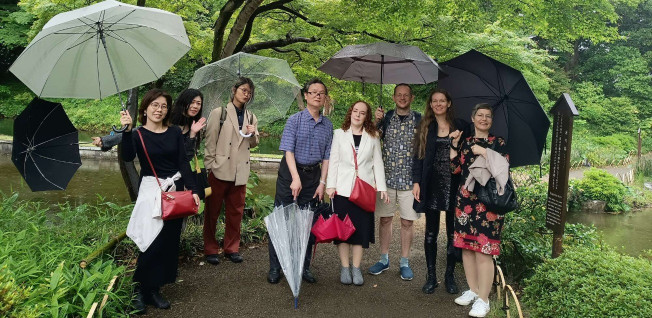 On Saturday, 6 May our Lima Spontaneous Explorers Group had a Swiss evening. The group met up at the Club Suizo Restaurant Zsas Zsas Pastas, where they enjoyed handmade pizza, salads, and Mediterranean dishes in a Swiss style.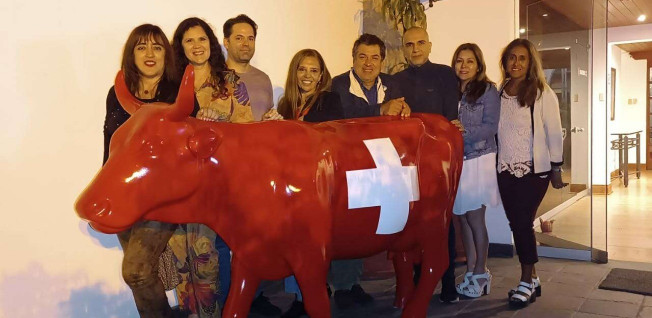 On Sunday, 14 May our Tokyo Culture Group attended the Kanda Festival, one of the great Shinto festivals that only takes place every two years. They went to the highlight parade with more than 200 portable shrines carrying golden phoenixes.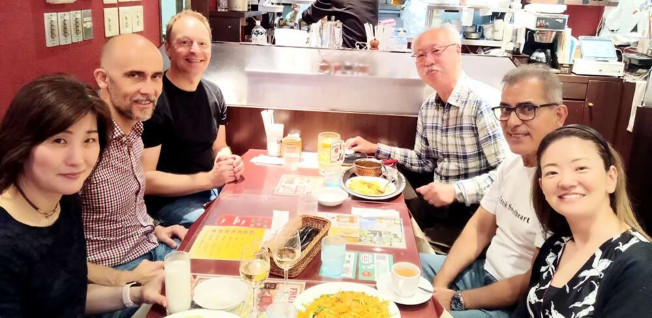 Now that the temperatures are rising and the days are getting longer, it's the perfect time to sit outside and enjoy it. Our Seoul City Explores Group did just that with a traditional afternoon tea at the Bogeunsa Temple. The perfect place to sit and relax.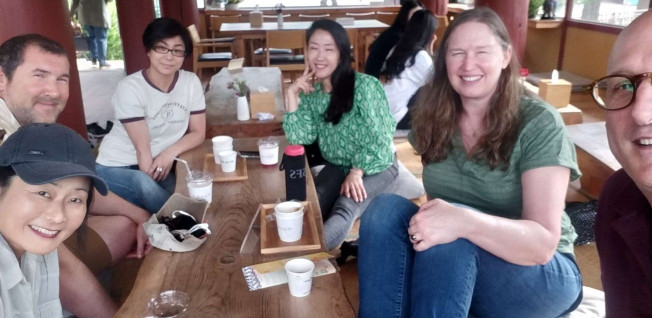 On Sunday, 14 May our Nairobi Coffee Lovers Group enjoyed some great coffee and art. They met up at the NOIR Gallery which is famous for their amazing Kenyan art and their green garden. A great activity to end the weekend with.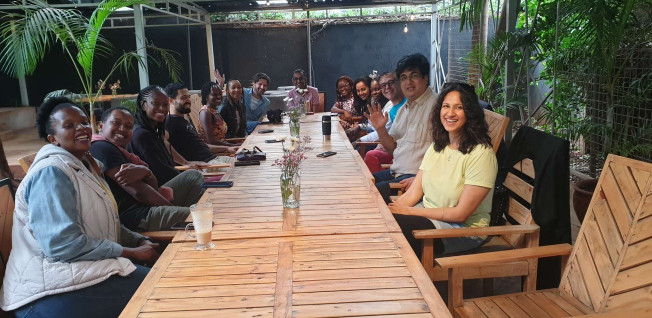 So many different activities this month in Tokyo. On Sunday, 14 May our Tokyo Beer Lovers Group had a great tasting of several craft beers, whiskey, paired with amazing hamburgers. It was a great day for the foodies in our Tokyo Community.
The Budapest Outdoor Activities Group took the opportunity to enjoy their city and the great weather. On Sunday, 7 May they went for a 6.6 km hike to Guckler Lookout. There was enough time on the way for some great conversations and bonding, and in the end, the group was rewarded with a beautiful panoramic view.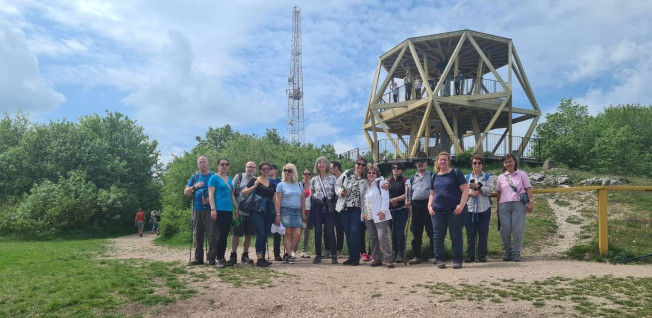 Save the Date!
Are you a daredevil and enjoy an occasional boost of adrenaline? Join the Nairobi Travel Enthusiasts Group for skydiving! You'll be securely harnessed to a licensed instructor and finally land on the warm ocean sand by the beach of Diani. Join them on Friday, 19 May.
If you're looking for something a bit more relaxed, the Lantern Parade in Seoul might be just for you. You'll attend a beautiful and vibrant celebration of "Buddha's Birthday," a traditional Korean festival that's been a part of Korean culture for centuries! Join Seoul City Explorers Group on Saturday, 20 May for this great experience.
Are denim and diamonds right up your alley? Then you can't miss this theme party! On Saturday, 20 May the American Corner Group in Istanbul hosts a party that combines Southern style with glitter elegance. Dress up and go all out!
On Wednesday, 24 May the Bangkok Arts & Culture Group will have an evening of traditional dance and music from Indonesia. Be part of this activity and have a great night!
If you're in Johannesburg, you don't want to miss this official event to celebrate Africa Day! Enjoy an African potluck at a great venue with like-minded friends. This event takes place on Saturday, 27 May.
Check the events calendar in your community to find more exciting events and activities in the upcoming months.
Want to take the lead? If you enjoy organizing activities and sharing your interests with other members, find out how to get involved as a Consul.
---
Article Topics