My Journey from Cairo to Munich
My Journey from Cairo to Munich
My name is Emy and I'm originally from Cairo, Egypt. Being an adventurous person, I always liked to take risks and making changes.
But I didn't ever imagine coming to Germany.
I always had the dream of working abroad where I could learn from a new culture and try new opportunities. Basically, I was searching for a city where I could speak the language, like French or English … but German, that was new.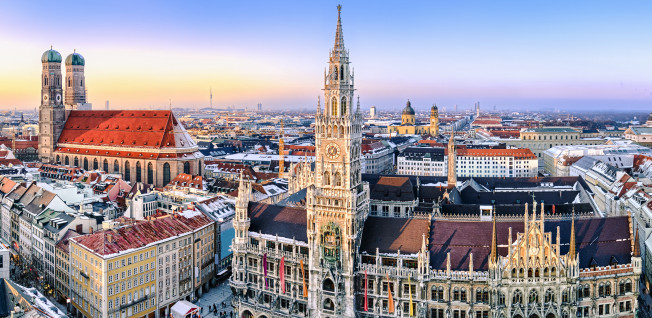 In the beginning, it was difficult for me to apply to companies in Germany but after a while I figured out that the IT market is big there, and I could find more opportunities and even learn a new language.
Well, for a person who speaks three languages, it should not be a problem.
So, in 2016, I took the risk and traveled on my own to the beautiful green city of Munich.
I fell in love with the city from the first day on, the green landscape and the nature are amazing but without speaking German that was a big challenge.
I could use English in many places near the city center but outside it was almost impossible.
So, I was always asking for help from my colleagues to book an appointment with a doctor and had to be sure that they speak English. I had difficulties speaking to people in customer service and ask about something or complain — that was a nightmare. I even have a funny story where I had to use Google translate to explain what I needed.
And then I decided to learn German! I enrolled myself in an intensive course and in six months, I reached B1 level and was able to have a decent conversation. Actually, I couldn't be much prouder.
Now, after six years, I can say that it was the best decision I made. I love being here, have international friends, and enjoy being independent person.
If I had to go back, I wouldn't change anything as every step in life is teaching you something new.
---
---
Article Topics