#MyExpatHolidayTip — How to Spend the Holiday Season Abroad
#MyExpatHolidayTip — How to Spend the Holiday Season Abroad

By Elena Born
No matter if you spend the holidays abroad with your expat friends, decide to travel, or go home to be with your family, this time of the year can be challenging for expats. It is often the time when homesickness and culture shock make a big come back (even for experienced expats) and when expats struggle with missing out on all the festivities.
Some also miss the traditions of their home country or don't know how to reconcile the memories of their old life with their current situation.
That is why we asked our members to share their advice on how to make the best of spending the holidays abroad in our latest Twitter contest, using the hashtag #MyExpatHolidayTip. There were many wonderful tips submitted, making it a challenge to narrow it down to our final three!
Peilin Phua — Celebrating New Holidays Abroad
#MyExpatHolidayTip Be open to opportunities! If you can't go home, pack your bags and explore your new country! You'll be surprised about what you can find in your new backyard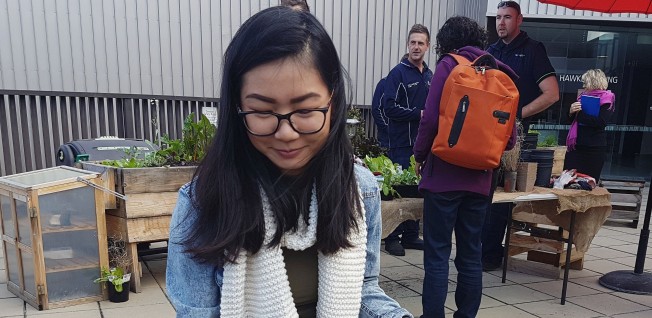 Since moving to Adelaide, Peilin has spent many a festive season away from home. Because she hardly ever gets to take time off in February to celebrate the Lunar New Year, she has found ways to make the most out of her time in Australia and stays open to new adventures.
"I am a big believer in being open to opportunities. Sometimes certain things are out of our control, but what we can control is how we respond to the situation. I stay positive by saying yes to new experiences because new experiences make irreplaceable memories."
Although her family now has to celebrate the holidays without her (and she misses being in their holiday photos), there are some upsides to spending the season abroad, including learning about some new holidays:
"I don't celebrate Christmas back home but I do now in my host country! I learn something new about this holiday every year and I thought that the advent calendar was such a cute tradition for kids (and those young at heart)!"
One of her favorite "new" holidays, though, is Australia Day which she likes to spend outdoors with her friends, trying not to get too sunburned. In fact, she is already thinking about attending an InterNations Australia Day Activity this year! "Nothing like barbie (barbecue) by the beach, with plenty of sunscreen on."
While Peilin's expat life in Adelaide is very exciting, she also enjoyed spending a quiet New Year's Eve at home with her family. "We actually streamed a live countdown video in the comfort of our home and really enjoyed it. I think this will be my new NYE tradition!"
We love how Peilin has embraced different holidays since moving abroad, even if the adjustment to being far away from loved ones wasn't always easy!
Diana Carolina Leguizamón Martínez — Sharing Your Own Traditions
#MyExpatHolidayTip: Plan your own holiday party or dinner and invite some local friends and friends from your continent. Immerse yourself in the culture. Call your family and share some love. Liebt den Winter! Fill your place with joy and laughter!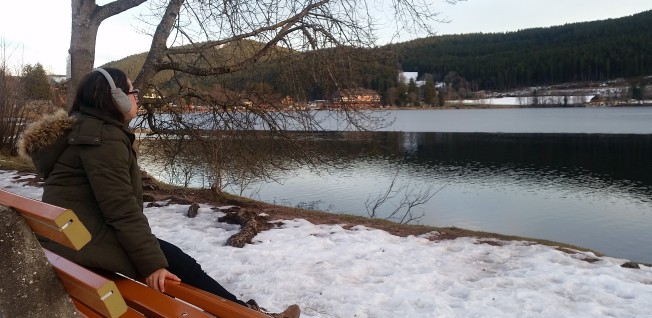 Colombians like Carolina truly value time spent with their families. In her home country the weekends are dedicated to spending time with loved ones and it is not that common to move far away from home. So, whenever she gets homesick throughout the holidays, Carolina finds a way to cope.
"Feeling at home is important to me, so I enjoy having dinner with local friends and friends from my continent or country."
She also really enjoys spending time with local friends she has made since moving to Germany, who have welcomed her with open arms. Having friends from both communities has allowed her to both share Colombian customs and also learn from the local culture, which she sees as key to enjoying the holidays abroad.
"My favorite part about celebrating the holiday season as an expat, is to learn more about the local customs and to understand the histories of those customs."
One specific Columbian holiday that Carolina still enjoys celebrating while living in Germany is Día de las Velitas (Candles Day). In order to welcome Christmas, people light candles in the streets, hang up lanterns, and celebrate with friends and family members.
The Christmas season was an exciting experience all in all, full of new adventures shared with friends. For the first time, Carolina and her husband made a traditional Colombian dish with German ingredients that they shared with their friends. She also spent some time in Ulm, where she and some friends enjoyed the local food and visited the Christmas markets.
After Christmas, she has a special way of starting off the new year: "I like to travel because I think it allows me to have a new year full of adventures, learning, and risk-taking and gives me a chance to renew my dreams."
Sounds like a great beginning of 2018!
Sarah McCullough — Planning the Holidays
#MyExpatHolidayTip... If you're new to a city & most of your friends are also expats, ask early on where they plan to be so you avoid the feeling of being left behind over the holidays.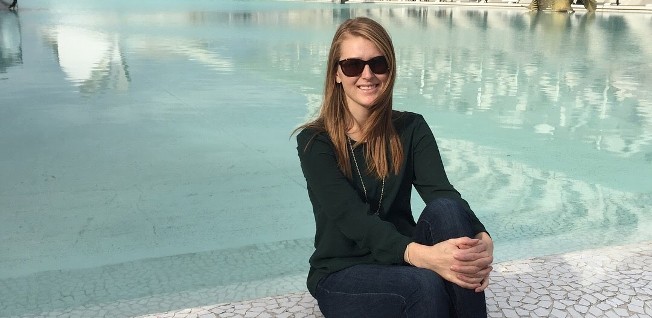 Sarah, who has only been an expat for a few months, was a little blindsided by how her expat friends spent the holiday season.
"This was my first holiday season as an expat, and I didn't really consider the holidays until my new friends started talking about how they all had plans to head back home for the holidays."
Luckily, she still had some time to make plans of her own before getting stuck alone in town during the holidays. That being said, Sarah loved celebrating the holidays abroad. Amidst all the new traditions and customs, it is a joy to see how much people love to share their culture, be it in the form of special musical events (Zambombas), lights, nativity scenes, or Christmas markets.
"Experiencing the different styles of music and varieties of foods was by far my favorite part of the season", Sarah tells us, before adding: "The hardest part of celebrating the holiday season as an expat is being disconnected from family and friends."
Although she did not manage to attend any of the InterNations Official Events or Activities in Seville this holiday season, Sarah is very much looking forward to some local holidays this year, including Carnaval in February, and La Feria del Caballo in May, since these holidays are different than those celebrated in her host country, such as Canada Day and Thanksgiving.
---
---
Article Topics