One in Three Million — A Celebration of International Friendships
One in Three Million — A Celebration of International Friendships
To celebrate reaching a major milestone for us, 3 million members in 420 communities worldwide, the team at the InterNations office decided to hold a competition to find out about your "one in three million" InterNations friend: that one person who has made a difference in your life, helped you through a hard time, or simply made life abroad that little bit easier for our members.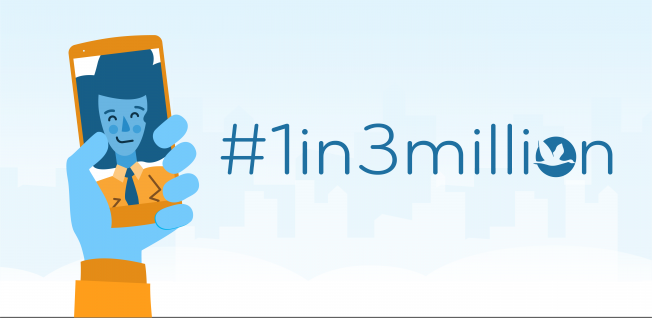 We asked you to send us a short selfie-style video explaining who that special friend was and why — and your responses were fantastic. From all over the world, you shared your stories.
Whether you bonded with a friendly face from your home country who'd go on to make missing home easier, or whether you got chatting to a local who went on to help you master the local language, each story of friendship was unique but equally inspiring. It was clear just how much of an impact these friends have had on your lives. You share hobbies, tell each other stories from home, and help each other through all the challenges that come with expat life.
From Ambassadors to Consuls to friends you met at your first ever official event, the personal experiences you shared with us brought a smile to everyone here at the InterNations office.
And the Winner Is…
However, there can only be one winner — Simon, a British expat from our Munich Community, who chose to talk about his friend Silvia, a person who has helped him and countless others feel welcome in Munich.
Simon, we hope you enjoy your prize, a 150 EUR hotel voucher, as well as all things InterNations!
Here's what our winner has to say about making friends, expat life, and of course, his "one in three million" friend.
"I've been living and working in Munich for the best part of a decade now, and I still feel like I'm on holiday. I love the challenge and adventure of being an expat, and InterNations has been part of that story, providing a lot of the opportunities to meet new people and explore.
As an expat you have the freedom to be out and about on your own without fear of judgment. Going to events by yourself, networking, and making new connections is just part of the game. Now I feel like I can walk into any room and get chatting. There is no fear left, and the possibilities for meeting new people are endless these days. When I first arrived in Munich, the options were much more limited. Now I could be out at a different event every night — if only I had the energy!
Of course, it's also important to make close friends and build your own community. This is a challenge for everyone, whether you are an expat or not, but if you don't live in your hometown, you are more vulnerable to feelings of isolation. Big networking events and get-togethers are great if you're in a good mood, but if you feel a bit lonely, they don't always help. If you're building up your social circle from scratch, you need a small group that meets regularly. Go every week, make sure you contribute in some way that is recognized, and eventually these people will become your friends.
Silvia is someone I know from my early days trying to make friends in Munich. She was someone who I saw regularly at the German-speaking meetup on a Tuesday evening, and then I started running into her at the official events. She was always full of energy and always had a story to tell. I can remember how happy I was to bump into her at those big parties: a familiar face that always made me laugh.
Silvia is one of the many Germans in the InterNations Munich Community that help foreign residents feel welcome! I know that Silvia has brought a lot, not just to my expat life in Munich, but to that of many others, too."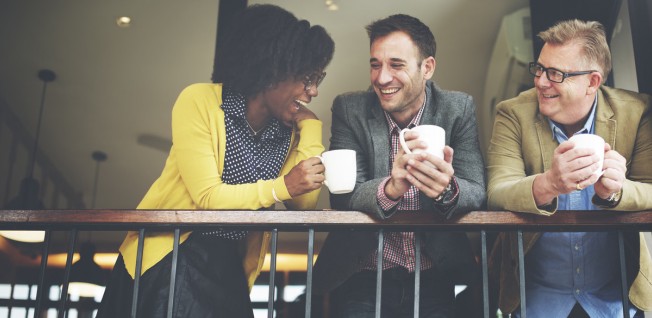 Thank You — And Good Luck Next Time!
Although there could be only one winner, we would like to say a big thank you to everyone who entered the contest and to their "one in three million" friends. You're all winners in our eyes.
If you missed out on this competition, don't worry — keep an eye out for upcoming competitions and don't be afraid to join in.
---
---
Article Topics