(Re)Discovering Your Passion Abroad — Diving into the Local Arts and Culture Scene
(Re)Discovering Your Passion Abroad — Diving into the Local Arts and Culture Scene
A move abroad offers a multitude of opportunities to find or rediscover your passion, be it to embark on new adventures or cope with all the challenges that a move abroad can bring. We asked our members to tell us their story and this is Seraphina Anderson's story of how she started to share her passion for the city of Penang, and all that it has to offer, with other InterNations members.
I was born in Asia and spent my formative years in Europe. I worked in the Middle East and the antipodes for fifteen years and returned to Europe only to realize that it was cold and lonely for a single professional female. I decided to return to Asia and look for my Shangri-la — mindful of the fact that I might never find it.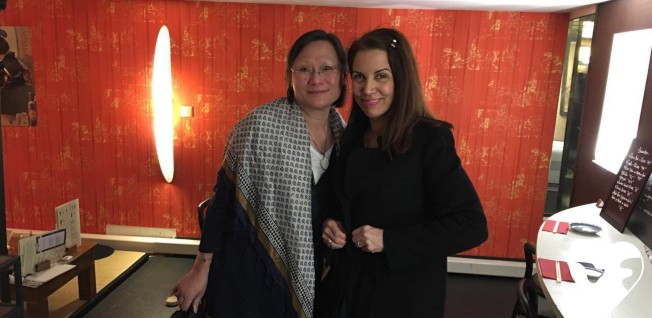 After two years of constant travel, and without any real forward planning, I ended up in George Town, Penang, never expecting to find an InterNations chapter on a small island in the Andaman Sea — coincidentally, the place of my birth and a place where I had absolutely no family ties.
Penang is the second largest conurbation in Malaysia with a population of 700k. Like myself, the average "Penangite" speaks three languages or more. It is probably the only Muslim city in the world where four cultures and religions (Christian, Muslim, Hindu, and Buddhist) live, worship, and communicate in harmony. In 2008, George Town was awarded UNESCO Heritage Status.
At the time, Penang had a budding art and culture scene yet InterNations lacked an Art & Culture Consul! Being new to the art scene, I was hesitant to volunteer but had strong feelings about the positive effects of multi-culturalism in Penang. Thankfully, I was supported and encouraged by Elena in Munich and soon began to indulge in my love of food and writing — something I didn't have time for when working full-time.
Locals talk endlessly about the wide variety of dishes from different regions of China and Malaysia. This reflects Penang's very strong food culture. Among travelers, it is considered the food capital of south east Asia — yet, few Europeans know what to order due to the many regions of China which are represented in Penang. For this reason, I regularly invite members, who don't have the advantage of my Asian background and palette, to discover of the delights of Penang's food culture.
I live close to the UNESCSO Heritage Area and spend a great deal of time writing and researching the history of Penang and its relationship to the mother country, China, and posting snippets of history on the wall (irony unintended).
InterNations is only one of many societies in our bustling city hub. I was keen to join the German Society and Alliance Française when I arrived, thus creating an important link to European cultures through the InterNations website. I also post open days, film nights, breakfast mornings, and dinner evenings in order to attract locals who speak European languages.
Undoubtedly, InterNations was a catalyst in my decision to remain here long-term and the team continues to support my efforts as Penang's Art & Culture Consul. This tiny multicultural, polyglot city is well-suited to my international background and enables me, as a Consul, to bridge the gap between local and international cultures through my writing and research.
Get to Know Seraphina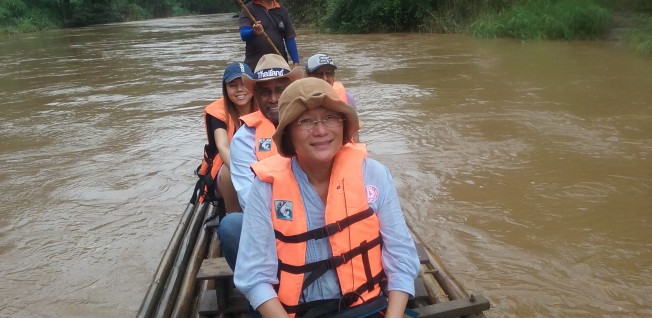 What is your favorite aspect of the passion you shared with us? Has it changed your life in any big way?
The biggest change for me is being able to get out of bed thinking, "I'm very glad to be in Penang at this moment in my life; and while I may not be here forever, the food is great and the ride is fun!" Despite all the languages I speak and all the countries I've lived in or visited, this is where I can positively participate in my community.
My favourite aspect of pursuing my passions is that I now enjoy life with more intensity. We ought to be taught to pursue the things that make our hearts sing from an early age rather than create a "bucket list".
Tell us how your passion allowed you to make new friends or meet anyone you normally wouldn't have? Why did you join InterNations?
I joined InterNations primarily because I often work overseas and don't always like going out alone in a foreign country for security reasons. As a member of InterNations, I travel overseas with far more confidence because I know I have a safe place to meet others and I'll be welcomed as an international member by people I would never have the chance to meet, were it not for active Consuls and Ambassadors.
As a solo traveler, it's quite difficult to make friends overseas. InterNations Penang offered me an "instant community" of well-travelled people as well as an "instant support group". Many members here have worked in Europe, Asia, and the Middle East. Such shared experiences have enhanced my sense of belonging to a "community" and helped me to settle down in my new country/city far more quickly than normal. It made me realize early on, "I've really made the right decision to move abroad and change my life!"
Has InterNations helped you pursue any of your passions?
It has been fun learning to enjoy food again! When I was very young, I did some photographic modeling, which made it difficult to have a consistently healthy appetite. I'm now a restaurant-level writer and have attended Italian and Indian cooking courses as well as French baking classes.
I've always liked ballet, opera and classical music. Indeed, during a recent discussion about classical music, I was inspired to rekindle another passion — Latin dancing — something I did for four years when I was young. I'm now seriously considering a trip to South America to learn Spanish, the Argentinian Tango, and how to enjoy good quality beef. I'm confident that InterNations has a community where I'm intending to go and, if so, my trip has just moved from my bucket list to my "to do" list!
Why do you think it's important for people to have a passion?
It's simple: People with a passion are interesting and good to be around. It doesn't matter what that passion is.
As a workaholic in my previous life, it took me a long time to realize that the last thing I'd say on my death bed wouldn't be, "I wish I'd spent more time in the office". I began to come across people who said they had never had time to explore the country they lived in or its culture. So, when I started to feel the same, I stopped and thought, "Don't waste your life — get out there!"
Some of my community members have told me that they appreciate Penang far more as a result of my events, recommendations, tips, and quips. They even read my summary history lessons posted on the wall. I think it makes them realize that there's more to know, do, and see than they think.
Are you curious about how other members (re)discovered their passion abroad? These are the other finalists of our story contest:
---
---
Article Topics