Reaching across Borders — Making an (International) Friend for Life
Reaching across Borders — Making an (International) Friend for Life

By Elena Born
According to the Expat Insider 2019 survey, 27% of expats worried about finding friends before their move abroad. But despite all these concerns, sharing the experience of living outside of your home country or bonding over an international experience can lead to some unexpected friendships — in some cases, it can even help you make a friend for life.
We asked our members to tell us about an international friendship that has made a difference in their life. Amid all the great stories and fantastic anecdotes, there were some responses that showed us the difference an international friendship can make.
A Friendship with a Big Impact
Sanjeev spent three years in Austria. Making friends with other expats didn't seem too difficult as he worked in a very international environment. "We had a lot of expats living in Innsbruck, working in the international office," Sanjeev says. "They were from all over the world and there was a whole group of us." However, making friends with Austrians was a different story. It was hard to overcome the language barrier and meet people from outside of work.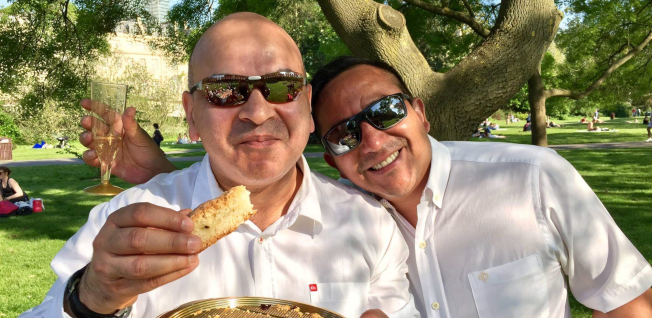 When he moved back to London, Sanjeev expected it to be an easy transition into a well-known environment. Instead, he experienced reverse culture shock. "There had been a lot of change while I was gone," he says. "Although I visited in between as a tourist, there were a lot of new tall buildings and I noticed that the landscape had changed, which was a bit of a shock." Reconnecting with old friends was also quite challenging. Some of them had moved away, and the hectic city life made it difficult to stay in touch with those friends who still lived in London. "I thought I was going to go back and reconnect with people easily and see them around but that really did not happen," Sanjeev says.
This is when he started to organize activities with InterNations and when he met David at one of his picnics in 2015. His new friend liked to have a lot of people over and hosted lunches, movie nights, and parties at his apartment near the Abbie Road Studios, a famous landmark in London. Sanjeev became a regular visitor and David attended Sanjeev's picnics and other events that he hosted. "It was through David that I had some fun times and met a lot of people that became my friends," Sanjeev explains. "David also encouraged me to start entertaining again." Inviting people to his small London apartment, especially after he had had more space while living in Innsbruck and Vienna, took some getting used to. "I felt a bit uncomfortable entertaining at home but because David was doing this so often, I thought it was time to start," he says. "So, I hosted my own version of afternoon tea at my small flat, and then I started doing some more events like dinners and parties."
David's friendship had a huge impact on Sanjeev's life, as the two forged a deep connection over New Year's Eve events and dinner parties. "David really changed my lifestyle," Sanjeev points out. "He is a very welcoming guy and one of the kindest, most generous people I've ever met. Having him in my life has resulted in making some very nice friends and living a social life that I did not have until I met him."
From Expat Orphan to Legendary Trio
It was her love for koalas and kangaroos, as well as a longing for a safe and beautiful environment that led Dana to move from Kuwait to Sydney. The fact that she didn't know anybody in this big city and had to build her support system from scratch was only one of the challenges she faced. "I had to get used to the idea of having everything upside down," Dana says. "The streets are on the other side, seasons are the opposite. So, it was quite a cultural and environmental shock."
In order to beat the culture shock and finally feel at home in Australia, Dana decided to attend an InterNations event in her community. This is where she met John and Steven: "It was in the queue where you lined up for drinks. I met John, and through him I got to know Steven the same night. And then we became friends."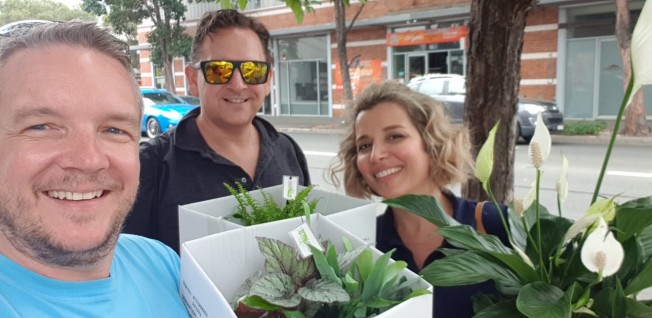 John and Steven are both from the UK and have known each other for quite a while. They often organize day trips, picnics, and hikes together, and started to take Dana along on their trips. The most memorable one was a Christmas trip they took to Seal Rocks, to spend time at the beautiful beaches and visit the light house. "When you are an expat and you are away from your family during the holidays, it can be quite challenging, especially when you don't know anybody and you have to spend it alone," Dana says. "But I never felt that I was alone here."
Through John and Steven, she made other friends, as well. Together, they always organize different activities, including "lazy days" where they just spend time together or have brunch, or they go to InterNations events where everybody meets. But although Dana has a big international circle of friends, it was John and Steven who made her feel at home in Sydney. "These guys actually adopted me," she says. "I was like an orphan in a huge city, not knowing anybody, and they just asked me if I wanted to join them for a hike and I said okay."
Overcoming Homesickness Together
Three years ago, Debbie and her husband decided to give "retirement outside the box" a try and spend their sunset years in Senta, Serbia. Both had enjoyed previous visits to her husband's place of birth and chose the destination to escape the high cost of living in Canada. On her very first outing by herself, Debbie met Veronica, who was bound to become her best friend in her new home abroad. "I carried an awkward laundry rack home from the store, when I heard an English-speaking voice," Debbie says. "Veronica had heard that there were Canadians on the street and sought me out."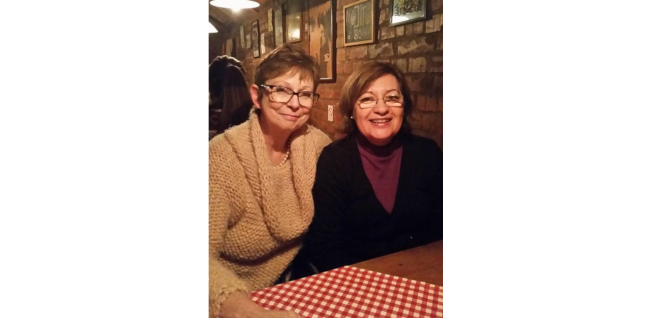 Much like Debbie's husband, Veronica had moved to Canada as a young adult but returned to Senta for her early retirement. Living next door to each other, the women have provided emotional support to each other, especially in moments when they missed Canada the most. "We had coffee, we had palinka, we were homesick together. We even cried together!"
In order to cope with the homesickness, they have started to share some Canadian traditions with each other and some of their local friends. On Christmas, which is not quite as big a deal in Serbia as it is in North America, Debbie planned a get-together at her home with little Christmas presents and treats for all of her guests. Her friend, on the other hand, likes to share treats with their friends. "Veronica is a terrific cook," Debbie explains. "We all get to sample cakes, loafs, and muffins not traditional here." She also joined Debbie's English chat group for people who want to practice the language, which she started together with another person from Senta. Every week, they meet at one home or the other and have a fun time together.
Thanks to Veronica, Debbie had a good start in Senta and continues to feel at home there. "I was lucky to move right next door to her," Debbie says, "and that she heard of me and approached me right away!"
A Friendship without Boundaries
As she is traveling a lot, Adriana attends InterNations events whenever she is abroad and always makes new friends there. One time that she got the local's perspective on international friendship was when she met Paulo in 2016. He had just moved to São Paulo after spending some time in Luanda, Angola. They met at a pub event in the city while Paulo was still trying to settle into his expat life in Brazil. "He had an apartment but needed to buy some basic things, and I offered to go to the mall and show him where to buy them," Adriana explains. He also became a patient at her doctor's office, and she helped him when he needed medication or was looking for advice.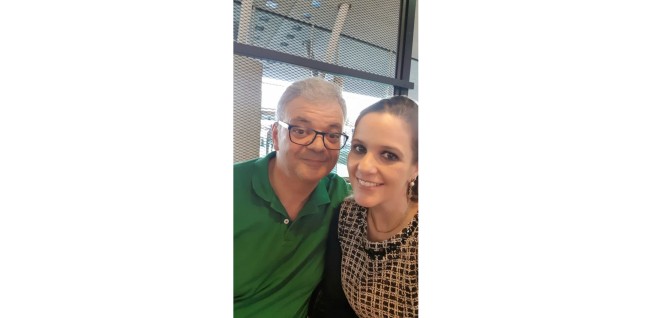 But beyond the help that Adriana offered Paulo, they also became very close friends. "We used to talk about life and our plans," Adriana says. "He didn't have a car in São Paulo, so I would pick him up and we would take long walks together." This friendship continued even after Paulo moved back to Portugal and then on to Brussels. They keep in touch via WhatsApp and talk on the phone or via video chat on a regular basis. "We exchange stories about family problems and jobs and give each other advice on how to have a better quality of life," Adriana says.
In 2018, when she traveled to Europe for a Dermatology conference in Paris, Paulo came from Brussels to see his friend and have a quick coffee at the airport with her. "I was about to fly to Milan for an exam at the medical university," Adriana explains. "Paulo was among the few people who knew I was taking this test and encouraged me to do it."
Even though it has been over a year that Adriana and Paulo have met in person, Adriana believes that they talk to each other more than some friends who live in the same city. "This is a friendship without boundaries," she says.
International Friendships: Enriching and Challenging
Sanjeev, Dana, Debbie, and Adriana all believe that the international friends they've made make their life richer. International friendships help you realize that the world is not as big a place as you may have thought and that there are no boundaries for maintaining friendships. "International friends make life more colorful," Dana points out. "There is always something new to learn, and they teach you about our similarities as well our unique ways of being different." And Sanjeev explains that being friends with expats has also helped him to explore his home in a whole new way: "There are fun and exciting things to do in London, it is just that you normally wouldn't think about doing them. Sometimes, it takes a person who is not a Londoner or British, to do something which is quintessentially 'British'."
Despite the many upsides, they all agree that there are some challenges to having international friends. "It can be difficult to make friends outside of one's own culture," Debbie explains, "but having some expertise in the local language is a huge advantage and I am still working on that." Sanjeev agrees that things can get lost in translation. "Sometimes, you can be misunderstood, so you will have to clarify but as long as you are aware of that, you should be okay."
It's this openness to communicating with each other that can turn this challenge into an opportunity. "As long as we create this space where we accept each other without judgement and we always communicate, I don't think there is a major problem there," Dana says.
If you are wondering how to make international friends like Sanjeev, Dana, Debbie, and Adriana, participating in InterNations events or organizing your own activities is a great starting point. "It is kind of a casual environment," Dana explains. "You don't have the stress of being one-on-one, you can just meet with different people at the same time." And Sanjeev adds: "Don't pressure yourself to make friends! Make connections. You won't really know until a few years down the line if they are real friends."
---
---
Article Topics