Stuck in Peru: How COVID-19 Delayed Our Moving Plans
Stuck in Peru: How COVID-19 Delayed Our Moving Plans

By Chris Martin
InterNations member Chris and his wife had solid plans of leaving Peru to start a new life in another country. When the COVID-19 pandemic reached the country, everything was put on hold and even visiting family in the UK became impossible. Here, Chris tells us how their plans changed.
It is fair to say that Covid-19 has had a dramatic impact on my career, my extended family, and our own circumstances!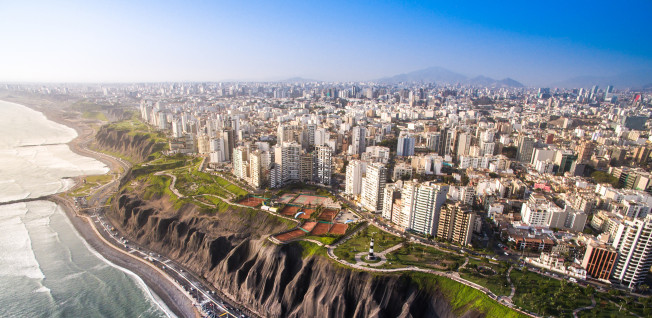 At the start of 2020, we had clear, concrete plans in place for the future — my wife, a Limeña who has spent some time in Finland and Canada, was due to complete her online teaching certification in July which would allow for both of us to apply for new roles overseas for the new school year and provide us with more options as a "teaching couple". We were reaching the "dusk" period of our current jobs — getting applications ready, excited for where we could apply and the adventures that would follow. Teaching recruitment websites started to become our most frequented pages once again. We were also starting to think about having our first child.
Pre-Pandemic Strokes of Fate
Our circumstances started to change around the time that news about COVID-19 started to emerge from China and snowball as a global news item. In late 2019, my grandfather and grandmother had both been admitted to hospital in the UK due to declining health and were in medical isolation due to their fragile state. My grandfather passed away in December 2019 and, in what was a complete shock at the time, my aunt — who I was close to — died suddenly in January 2020 after a short illness. We received this news via WhatsApp during a voluntary teaching placement in a remote region in the north of Peru.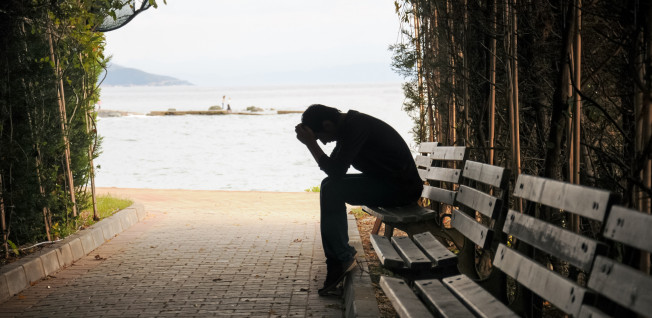 As if that wasn't enough, my grandmother — who was told about the death of her sister and husband whilst still in medical isolation — died on her birthday in January 2020 and, in late February, I found out from my father that my sister was undergoing early tests for cancer. As you can imagine, my family was crushed by the weight of all of this at the beginning of 2020 and, being overseas, I found it quite overwhelming seeing my normally stoic, strong father suffering so much. I wasn't able to attend the funerals but, after discussions with my employer, I started to make arrangements for flying back to the UK to see my family. By this point, COVID-19 was a global issue and everything started to change.
Life in Lockdown
After the first case emerged in Peru, day-to-day life felt quite chaotic. Friends overseas had a limited window to get back to the country before borders closed; others attempted flying or even driving to other parts of Peru to reunite with family in order to not be displaced. I made the difficult decision not to fly back to the UK and, as it turned out, if I had I would not have been able to travel back to Peru for many months as the borders remained closed until later in 2020.
At this time, my mother-in-law was visiting Lima for medical reasons and, having rearranged her hospital appointment once already, was not able to take her return flight back to Arequipa for eight months. She remained in Lima for this whole time, on her own due to the strict curfew measures in place, before reuniting with the rest of the family in November 2020. Meanwhile in the UK, my uncle, who had travelled from Portugal to Cornwall for the funerals, was stuck there for four months before he was able to return home. COVID-19 broke up families in more than one way.
Teaching in Times of COVID-19
At the beginning of March 2020, schools in Peru were still open as normal but with the threat of closure. Our employers were preparing for a short-term closure and it seemed only a matter of time before a case emerged; when it did, two weeks into the school year, schools shut down with immediate effect and we joined the rest of the world in the Zoom/Google Classroom revolution. This started in mid-March 2020 and is still the case here — I haven't been back to my classroom (how I miss room 74!) since. Lessons are still entirely online even as I write this now, just before the 2021 academic year is about to begin.
In terms of our future plans, we felt like we were in a Catch-22 situation throughout the year. The 2020 job market was, of course, unpredictable. Schools were advertising jobs with no certainty as to whether they were going to be remote learning or physically in school; others weren't (or couldn't be) clear as to whether jobs they were advertising on recruitment websites were actually available. Two jobs of interest — one in Papua New Guinea, the other in Russia — fell through as countries closed borders at short notice and schools continued to tighten their financial belts. Eventually, we accepted a job in Qatar for mid-2021.
Our own employers were flexible with us but, like many other professions, we had to serve a notice period which ordinarily gives time to job search but, in these unusual circumstances, actually allows for even more uncertainties to kick in. We heard of colleagues who had accepted jobs on other continents but then found there were no available flights to get to that continent, that their current jobs had been filled and, so, had to sweat out the remaining months in Peru before finally being able to secure seats on a repatriation flight. It seems likely that, unless things dramatically change now vaccines are becoming accessible around the world, our own exit will not be a normal one.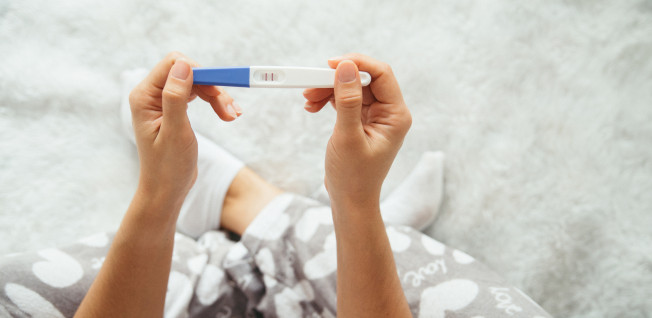 A Ray of Hope
We also found out the exciting news that my wife was pregnant with our first child. Hospital visits in the time of COVID-19 became increasingly like the science-fiction/horror film plots that I love so much — isolated wards, restricted entry, wearing of face shields, masks, gloves, etc. Most of my conversations with our doctors have been conducted online or, if in person, with me responding on WhatsApp text or video to a socially distanced conversation between my wife and her doctor.
As the weeks passed, we had to become increasingly careful when outside to ensure that futura mama y bebe stay safe and healthy. In some ways, the second lockdown in Peru has helped us to restrict our actions and reduce risks. It also helped us to create a new timeline for leaving Peru in 2021 based, this time, around our first child's birth.
Now, in 2021, things seem a little clearer but there are still many uncertainties. As I write this, Peru is still in lockdown and it isn't clear yet whether this will be lifted in the near future. We are determined to go through with our relocation to Qatar in September 2021 but there are a lot of unknowns that could affect us prior to leaving. Shipping items seems more complicated than ever before and, as it stands, we won't be able to go back to the UK first as Peru is on its "red list" of countries. Travel from Peru is currently restricted to shorter routes and travel via Brazil is currently prohibited which restricts how we can leave the region to get back to Europe and the Middle East. We are expecting our baby in April 2021 — which we are obviously very excited about — but the administrative side of this will take longer than usual due to offices being closed and the potential of more curfew periods here in Peru.
Our "blue sky" scenario would be to be able to leave Peru having spent some time with my wife's family after the birth of our baby, visit my family in the UK for a short period before leaving for our new life in Qatar; how much of this is possible depends on COVID-19 and how it continues to affect Peru and the world.
May 2021: An Update
As expected, some things have worked out how we hoped, and others have not thus forcing us to change our plans. First of all, baby Inés Fátima arrived in April 2021 and spent the first three days of her new life in a Corona-secure hospital in Lima without access to visitors. COVID-19 restrictions continue to hamper our attempts to get everything we need done in order to leave Peru. For example, it is taking longer than usual to obtain her national DNI card and passport as offices are on reduced hours and are taking limited person-to-person appointments. Inés, despite all of our rushing around in order to meet appointments and organise our leaving arrangements, has been una bebe cuycita tranquilia — a peaceful little guinea pig! Additionally, we had news that my sister received the all-clear after her initial cancer scare and my mother-in-law was able to come back to Lima for grandmother duties and enjoy time with little Inés before we leave.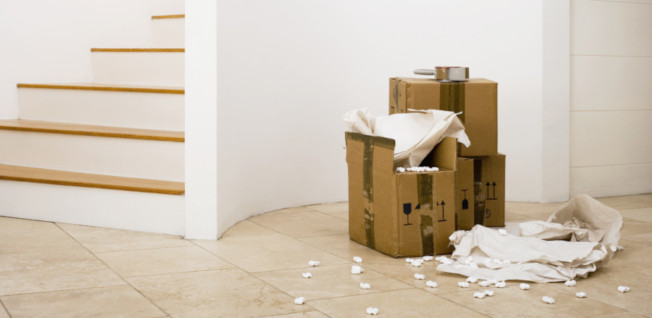 We are still relocating to Qatar, but we may have to split up as a family in order to get there with my wife and now six-week-old daughter joining at a later point. The UK's travel restrictions mean that my wife still cannot enter the country but I can after a 10-day period of hotel quarantine upon arrival. I plan to go back to the UK to see my family before heading to Qatar in order to prepare for my wife and daughter's arrival in Doha. Until the UK travel restrictions ease, it is hard to know when we will all be able to see one another again.
Schools in Peru remain closed with students still learning remotely but there is hope that they will be open before the end of 2021 for some. The vaccination process in Peru is slow and we will be travelling to Qatar without having had an opportunity to have one which makes us slightly apprehensive over what may be yet to come when we do eventually move later in the summer. One of the saddest things about the whole pandemic is seeing the effects on Peru as a country – one that has brought us so many happy times and is struggling to overcome the after-effects of the pandemic. We continue to hope that one day – and hopefully sooner rather than later – we will come back as a family to see Peru back at its best.
---
---
Article Topics