Ten Moments That Made InterNations
Ten Moments That Made InterNations
Growing from a start-up to a global network has been an incredible journey — one that all of you have been a part of. As we get ready to celebrate a decade of connecting global minds, here are the stand-out moments that got us to where we are today.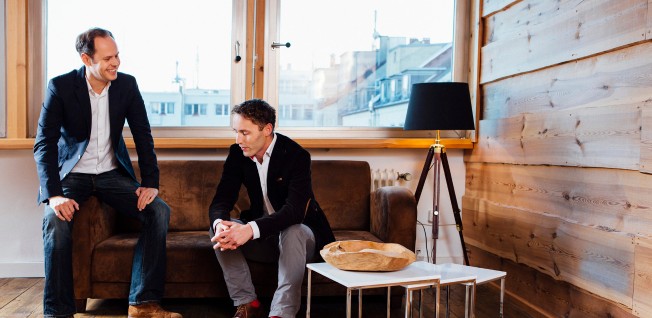 In just ten years, InterNations has grown from an idea to the largest global expat network. Our symbol and logo is the albatross — a bird that flies further than any other, crossing borders and seeing the world from a unique perspective, just like our members. Together with them, and particularly with our dedicated volunteers, we've gone farther than any bird could fly. After our first decade, it's time to look back at some of the highlights from our international journey.
2007: Hatching the Albatross — The Idea
In September 2007, five months after InterNations was officially founded, our website went online. As the first global network for people living and working abroad, InterNations was present in 235 cities worldwide from day one. There was just one thing missing to bring our vision to life: you. By the end of 2007, we had about 4,000 members from Adelaide to Zurich — baby steps.
2008: Leaving the Nest — The First Official Events
Those first members gave us some important feedback: they wanted more than online connections, they wanted to meet each other face to face! In early 2008, volunteers in Munich, Zurich, and Madrid hosted the first official events. That's how the InterNations Ambassador came about — natural networkers to build a welcoming community and help members feel at home. Today, nearly 1,000 Ambassadors keep this tradition alive.
2009: Spreading Our Wings — The Albatross Membership
By now, word was starting to spread: in just one year, InterNations went from 14,00 to 140,000 members! It was also time to grow our membership options. Inspired by our logo, we started offering people more benefits through the Albatross Membership. We also got our first global partners on board, who were able to provide services and products tailor-made for the expat community. With a steady income, it was now time to start expanding the team and what we could offer.
2010: Taking Flight — The First Site Relaunch
Our small team had now grown to 11 people, and together — with our Ambassadors — they were looking after 200,000 members across the world. It was time to make sure InterNations was looking its best, and the website was given a makeover as well as a technical upgrade to make sure members had the best experience.
2011: Exploring New Surroundings — The Expat Guide
Recognizing that our members are natural explorers, we set about producing in-depth guides to top expat destinations. Six years later, this has grown to include a global "survival kit", at-a-glance introductions to more than 70 countries and 75 cities, and eight in-depth country guides with more to come.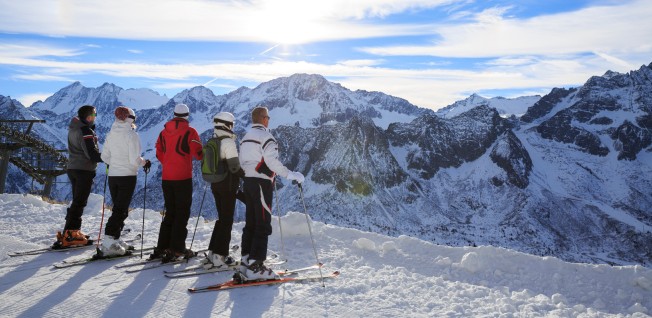 2012: Flocking Together — The InterNations Groups
Like the albatross, our members are social creatures. Members were calling for more opportunities to meet up — maybe for a meal, to go hiking, or to check out a new band. The perfect addition to our large events, InterNations Activities allowed members to share their interests at smaller get-togethers. Today, more than 5,000 Consuls organize an incredible variety of activities, from wine tasting to meditation.
2013: Reaching Unchartered Territory — More InterNations Communities
Approaching the one-million-members mark fast in 2013, it was time to spread our wings. Having nested in 235 cities from day one, we now identified additional, smaller cities and destinations where expats needed a community. Some of our regional communities also split into smaller, city-based communities making it easier to hold local events. By the end of the year, we had welcomed our one millionth member and were able to celebrate this in 390 cities around the world.
2014: Surveying the Seas — The Expat Insider Survey
While albatrosses travel millions of kilometers, they can be picky about where they settle. To give our members a bird's-eye view of their potential new home, we started the Expat Insider survey. Even in its first year, Expat Insider compared over 60 destinations. Watch out for 2017's results in September!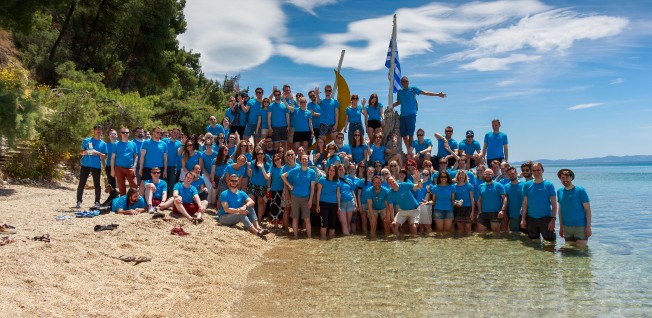 2015: Circling the Globe — An International Team for a Global Network
To support our close to two million members circling the globe like albatrosses, we needed an equally international team. In 2015, this team grew to one hundred people – one hundred people dedicated to bringing our mission to life: Making expat life a great experience! With a team from over 30 different countries working together in our Munich office every day, we have every reason to believe in the benefits of international experience, cultural exchange, and the power of bringing people together.
2016: Staying on the Move — The InterNations Apps
With members that are always on the move, we wanted to make sure InterNations was with our members wherever they made their nest. The InterNations mobile app for Android and iOS helps you to find other members, stay in touch with your new friends, and sign up for international events wherever you are.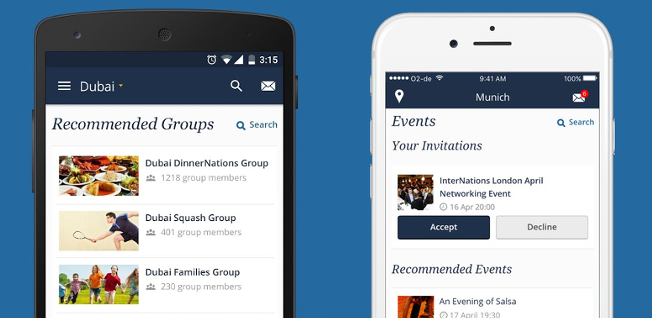 2017: Setting Milestones — InterNations Turns 10!
It's time to celebrate ten years of crossing borders, bridging cultures, and connecting global minds. To mark the occasion, Consuls will be organizing special birthday activities throughout September. We'll then wrap up the festivities with the world's longest birthday celebration. New Zealand will kick-start the party, handing the baton and party spirit from one city to the next and ending on the other side of the globe. Check your Events Calendar and get 7 October in your diary for a celebration that's not to be missed!
---
Article Topics