Ten Reasons Why You Are Still Homesick
Ten Reasons Why You Are Still Homesick

By Ashley Quirk
Nearly everyone has been homesick at one point in their lifetime. Thankfully, homesickness does not last forever; living in a foreign country is a chance of a lifetime, and you should do your best to make the most of it! Exploring the reasons behind your homesickness can help you with that.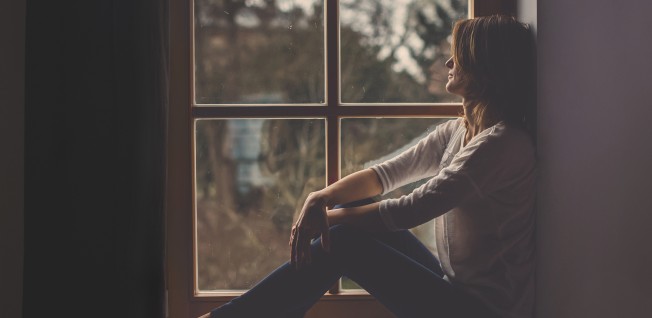 Homesickness does not necessarily have anything to do with your home; it merely arises from suppressing change. It is a form of anxiety and depression that develops when someone is placed outside of their comfort zone. It is part of human nature to desire a familiar, comfortable, and secure environment. It is also part of human nature to form life-long bonds with loved ones. Consequently, separation from any of these aspects can cause homesickness.
If you find yourself struggling with homesickness, maybe you:
1. Need to Expose Yourself to Your New Environment
Sometimes people automatically make assumptions about a city or a culture. For instance, assuming that you will not like the food, music, or language is not an acceptable attitude for anyone moving abroad. Growing and changing is a part of life; how could we possibly grow if we are indirectly closing ourselves off from situations that are outside of our comfort zone? One way to overcome this is to dive right in: take that language class, taste the local meals, spend time in the city, meet new people, and make new friends. You will never know for sure if you are going to like something, unless you try it.
2. Have a Bad Case of "FoMO"
FoMO, also known as the fear of missing out, is a social anxiety disorder. As funny as it seems, people do indeed suffer from it. People suffering from FoMO develop longing and envious feelings towards friends and family if they see that their loved ones are spending time together without them; one example of this would be the ever-present pictures on Facebook or Instagram. Hence, social media can ultimately result in being too interconnected. Instead of wishing to be back home, focus on spending some time offline. This way, you will be able to explore and take your own pictures to share with your friends and family back home.
3. Have Forgotten What You Love
Hobbies are essential for being happy and content with your life. Everyone has a hobby, whether it's as simple as reading, or extravagant like ballroom dancing; even if you do not, it is never too late to pick up a new interest! Hobbies are a great way to engage your mind and creativity outside of work or class.
4. Have Ignored Your Own Culture
In adapting to a new environment, sometimes people forget to stay in touch with their own culture. Take the time to plan parties and get-togethers with co-workers and friends to celebrate occasions that you normally would back home. This could be anything from gathering for a sporting event to celebrating a holiday. For an example, a US American abroad could set time aside to celebrate festivities such as Thanksgiving or the Super Bowl. Even if your new friends are not from the same culture as you, they will definitely enjoy experiencing something new.
5. Have Not Swapped Cultures
Our world is filled with so many diverse and interesting countries that it sometimes seems hard to find something in common. If your new co-workers are from different places as well, it is always fun to learn more about other cultures! One way to do this is to organize weekly dinner parties where everyone brings a dish from their home country. Even if some of your friends are not foreigners themselves, they can always bring one of their favorite local dishes. This is a great way to see that others are also dealing with the challenges of being away from home.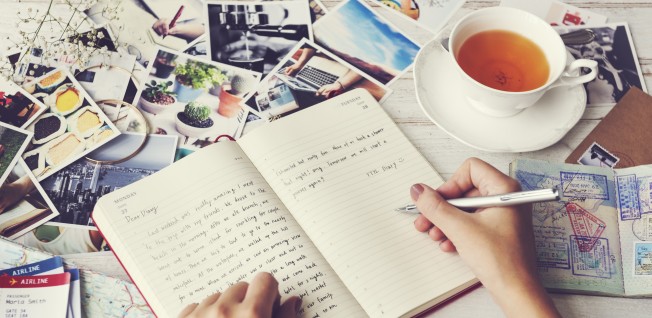 6. Have Not Made Plans
Planning trips in advance with a friend or family member creates something to look forward to. That being said, it is crucial not to go back home during the first few months after moving abroad. Since it is hardest for you to adjust in the beginning, it is important to become acclimated to life in your new environment. Hence, accompanying a friend or family member to a new destination is a perfect compromise to take a bit of home with you on your journey.
7. Have Not Created a Bucket List
Remember that you are living in a new country! This is a new frontier that most people are unable to experience in their lifetime. Therefore, you should be grateful and make use of it. Make plans: What cities do you want to see? What adventures do you want to have? What accomplishments do you want to achieve? Make a list of all of these goals and challenge yourself to achieve them before you leave. This will keep your mind active and give you something to look forward to throughout your stay.
8. Are Bored
If you are among those expats who do not have a full work week, the more free time you have on your hands, the more time you spend daydreaming and pondering what you are missing. To stay sane, it is best to fill your schedule with daily and weekly routines. This can include anything from exercising to shopping and meeting up with friends. Anything done regularly will help you feel more at home!
If you are an expat with a full-time job, this can apply to you as well. If you need a break from work, make sure that your weekends are booked with tasks to do! This way you will feel more satisfied and fulfilled outside of the office, too.
9. Have Forgotten to Reflect
We only remember so much about the events that happen in our life, never mind how we feel from day to day. Writing down your thoughts can help you stay in touch with your emotions. Whether or not you have kept a journal before, reflecting on the events that took place during your day is a therapeutic and calming activity.
When you write in your journal, it is best to focus on the positive aspects in your new schedule. If you are feeling down, try to think of something that was entertaining that day and compare it to a scenario that may have occurred back home. If something truly terrible happened, write about how it made you feel and why. Analyzing past events may help you prepare for future reactions to similar scenarios.
10. Have Forgotten to Stay Hopeful
Have confidence that no matter how homesick you are feeling, it does not last forever. Homesickness occurs because there are people who we love in this world; this mixture of anxiety and depression is not a sign of weakness, but a consequence of stability and attachment. It is a natural feeling that nearly everyone has experienced at least once in their lifetime. This is why it is so important to stay strong and embrace your time abroad! After all, experiencing a new culture is an adventure in itself!
---
---
Article Topics