Ten Ways to Make Germany Feel like Home
Ten Ways to Make Germany Feel like Home
The InterNations team includes staff members from all around the world. Most of us have moved from our home countries to Munich in Germany, where the company's head office is located. Many of us had not lived in this country before, and it was a big transition to settle in here — but we've all managed it and would now call Germany home. I asked my colleagues from the InterNations team how they managed find their feet here and what they would tell any new expats. So, these are our top ten tips to help you make Germany feel like home!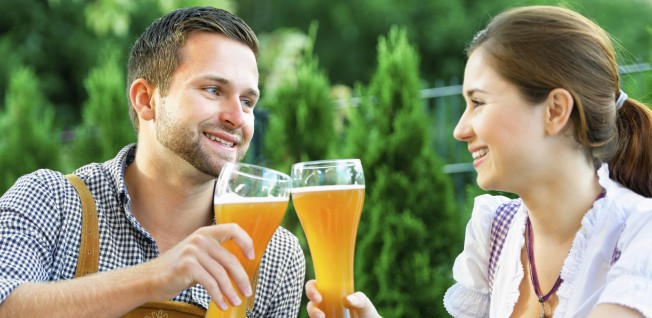 1. Finding a New Support Network
We are so used to personally interacting with our friends or family every day that it can be unsettling to go without that. Of course, there's always talking via phone or Skype, but there are often cultural differences in the way — sometimes your loved ones simply may not understand aspects of life in Germany. Why can't you just go to the supermarket on Sunday? Why did an old lady shout at you for crossing the road when the light was red?
It's important to find local friends and fellow expats to understand the process of adapting to a new country and to remind you that you are not alone if you're finding things difficult sometimes. Our Corporate Graphic Designer, Salim, who moved to Germany from Italy, says: "Luckily, I have a few friends who already lived in Germany. They introduced me to their friends, who have been a great support, especially when it comes to issues that I face because I don't speak German yet."
Your support network can make you feel less alone and give you someone to turn to in times of need.
2. Learning German
Many Germans speak excellent English, and you can often get by without knowing much German in the big cities. But Michael, our Member Relations Manager, emphasizes that it was still important to try and learn the language: "It's easy to get stuck in a bubble when living abroad. I find that it was much easier settling in knowing that I could communicate with local people on their level, and not just be seen as a foreigner."
The ability to communicate with the local residents in their own language will make it easier for you to make friends, as Germans love to hear people attempting their difficult language rather than sticking with English. They will appreciate the effort.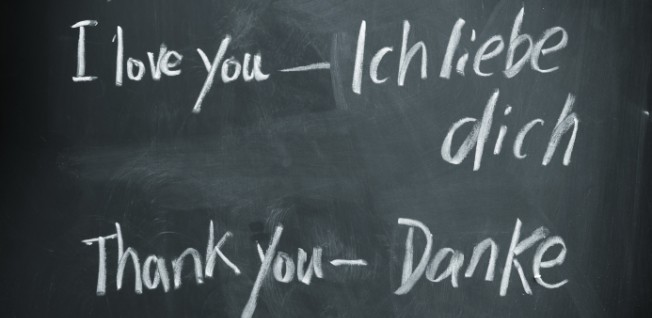 3. Having a Routine
No matter how much you've planned for your move abroad, starting your new life in Germany can feel overwhelming. Dani, an intern in the Public Relations Team, sympathises with this and offers a solution. After she moved to Germany from Mexico, she "got into a routine (going to the gym, to work, etc.) and started skyping her family at least once a week" in order to distract her from her homesickness. Establishing a routine can make you feel more settled and like you belong.
4. Getting to Know the Local Customs
Rather than shielding yourself from the different culture in Germany, try to explore it as much as you can. Try going for a beer with a friend, taking a barbecue to one of the designated zones (Grillzonen) in a public park in the summer, or picking up some fresh bread from a local bakery on a weekend morning. If you have a free day, get out of the house and go for a hike or to a lake.
Josh, an Online Marketing Intern, agrees with this advice: "Germany can, in some ways, be very similar to home and sometimes feel very different. The best way to settle in is just to throw yourself into German life and do as the Germans do, which includes getting your 25 cents back for your empty plastic bottles!"
Embrace the unfamiliar aspects of German life and you'll be surprised by how much you'll enjoy it.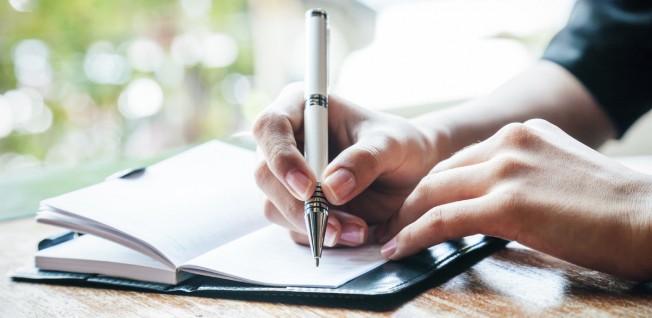 5. Making Plans for the Future
Despite feeling homesick for Mexico when she first arrived, Dani says she "planned many trips to give her something to look forward to", like visiting Berlin and Hamburg with friends in her first few months. This was a good distraction from her homesickness, as well as an excellent opportunity to see more of the country she now calls home. Making plans to look forward to, even if it's just a nearby play or concert, means that your social life is now centered around Germany.
6. Finding a Way to Continue Your Hobbies
Don't lose sight of yourself in all the chaos of starting a new life in Germany. Remember to take time for yourself and your hobbies. Ro, a Content and Communications Manager at InterNations, agrees: "Music has always been a big part of my life, and without a choir or band or orchestra of some sort a place doesn't really feel like home — it's my way of relaxing and making friends."
Pursuing your hobbies in Germany is definitely possible — use Google, ask your friends and acquaintances for recommendations, or even try one of our own InterNations Groups. Your life doesn't have to totally change just because you've moved. Find a way to keep doing what you love!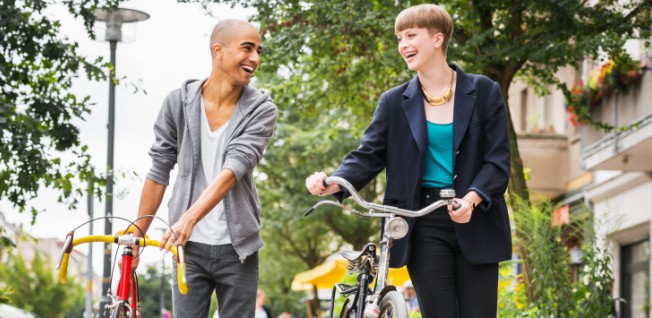 7. Staying Open-Minded
There are certainly some quirky aspects to life in Germany — just take a look at the nudist sections at many German beaches and even in some public parks, such as the Englischer Garten right in the middle of Munich. Although this isn't something you need to partake in, it's important not to hang onto your prejudices from your home country, as it'll only hold you back from making the most of your new life.
I asked Peter, an accountant at InterNations, what advice he would give to a newcomer in Germany, and he told me: "Just don't say no to anything — I threw myself into things and just went for it. Keep an open mind and you'll be surprised at what can happen." This attitude made it easier for him to meet new people and try new activities, speeding up the process of making Germany feel like home.
8. Figuring Out Your Bearings
After the dust from moving in has settled, get out of your new apartment and go for a walk. Figure out where you are, where your nearest U-Bahn stop and Lidl are, and where you can order fast food after a few drinks on a Friday night.
Erin, our Social Media Manager, moved to Germany from North Carolina, and exploring her new surroundings helped with her initial culture shock: "I tried to find some restaurants that served my favorite food from back home (good burgers and burritos). That way when I was feeling a little homesick, I could go there and know that I would have a taste of something familiar."
Knowing where you're going (as opposed to relying on Google Maps all the time) will make your new area feel just like your old neighborhood!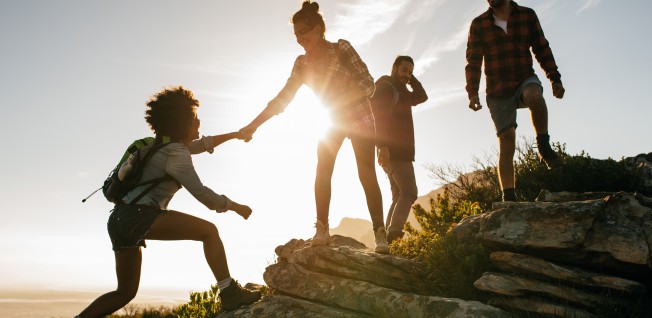 9. Doing the Paperwork
When you arrive in Germany, the last thing you want to do is work through all the bureaucracy required to take up residence. You're more focused on unpacking, finding out whether you can get your favorite foods here, and practicing your rusty German with any kind native speaker.
But it's important to get organized as soon as possible — register your new address at the local Bürgeramt, sort out your new phone and internet if needed, and sign up for healthcare and liability insurance (Haftpflichtversicherung). Once you've sorted out the nitty-gritty of moving to Germany, it will be a weight off your mind.
10. Don't Stress about It
No matter how chaotic life may seem when you move to Germany, one day you'll find yourself thinking of your new place as "home", and your previous homesickness will seem a distant memory. Don't worry if the adjustment process is taking longer than you hoped — let things unfold naturally. Keep a positive attitude, and even if settling in seems difficult at first, it won't take you long to fall in love with Germany.
---
---
Article Topics