Thank You for Attending Our First Ever Online Festival — InterNations Live!
Thank You for Attending Our First Ever Online Festival — InterNations Live!

By Melody Rolph
To celebrate InterNations' 13th birthday, we hosted our first ever Global Online Anniversary Festival throughout the month of September 2020. The twists and turns of this year encouraged us to further innovate our website so that we could finally meet as one global community. Thank you for taking part and supporting our new online concept!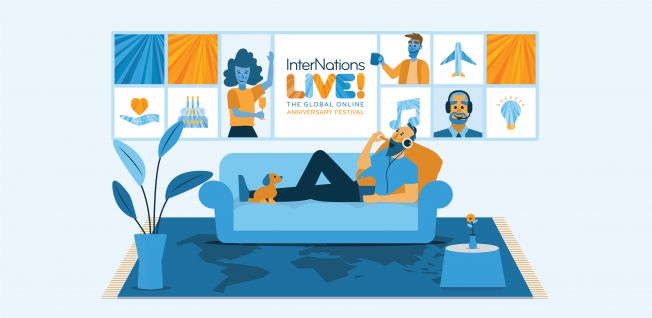 Members celebrated safely across our 420 communities at official events and activities both online and in-person, wherever local COVID-19 restrictions allowed. The exciting month culminated with five main stage events, coordinated by the InterNations headquarters festival organizers along with Ambassadors and Consuls. Members had the chance to listen to musicians from around the world, travel virtually with other global minds, and receive a special surprise from InterNations HQ — it was truly a reflective, motivating, and international experience.
InterNations Live! showed us how new opportunities are on the horizon with the unique ability to truly cross borders and bridge cultures online. We would like to thank all of those who celebrated with us and shortly reflect on the amazing events which took place. Let's take a look at the exciting outcome of our five main stage events!
InterNations Live! Presents: Explore the World
The international celebration started off strong with the InterNations Tours stage where members could explore various parts of the world from the comfort of their own living rooms. The event was led by Community Engagement Specialists Sandra Ludwig, Aditi Gupta, and Leila Amini. Members were able to see, taste, feel, and even hear aspects of various countries and cultures and collect ideas for future destinations. Festival producers, Alejandro Ballesteros Barnie and Melody Rolph, gave opening speeches at each stage to welcome members and give everyone a true feeling of connecting with InterNations headquarters, where all the magic takes place.
A big shout out to Consuls and Ambassadors Asma Chanbah, Saba Nadawi, Hala Giady, Wessam E, Carolina Ortega, Lucia Kim, Ricardo Arikawa, Julia Stanton, Aybike Aydemir, and Angie Libradilla for sharing their personal travel recommendations for Tunisia, Baghdad, Cairo, Dubai, Cuba, Brazil, Addis Ababa, Ankara, and Doha.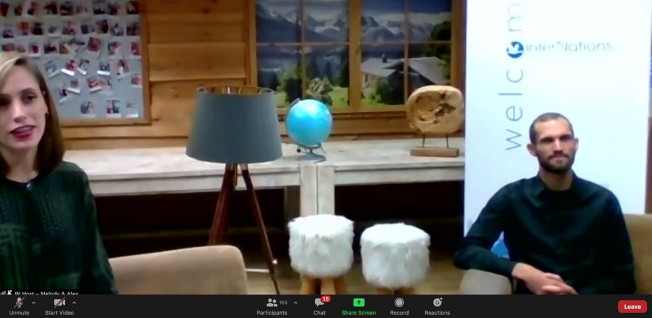 Melody and Alejandro from InterNations headquarters
InterNations Live! Presents: United Creativity
Secondly, the Global Creatives stage gave members the chance to reflect on the concept of "home" and their own personal experience as expats and global minds. The introspective get-together included poetry readings by members, photography, micro-fiction, and poems. Participants also posted general reflections in a shared greeting card before and during the event: a word cloud which was generated by attendee's brainstorming of words which they relate to home. Finally, everyone had the chance to perform their creations and sing together at an open mic. It was an inspiring event, not to be forgotten.
Thank you to Margie Banin, Nadine Brecht, Ben Angel, and Karmen Spiljak who conceptualized and led the event with poise, imagination, and openness along with all who read their works and participated.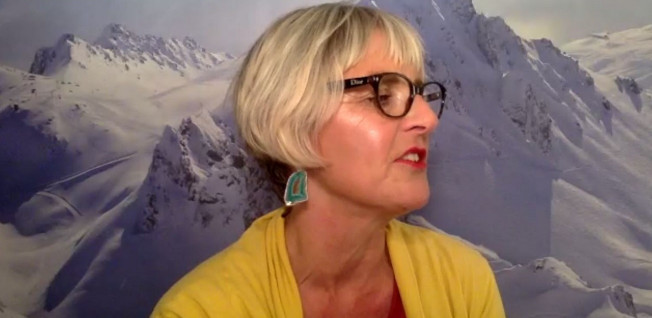 Member and author Julie Henderson reading her own poetry
InterNations Live! Presents: Helping Hands
Our third event took place at the Changemakers stage where InterNations team members Mirela Volaj, Khamnee Martin, Ivan Ballesteros, and Élisa Vignes-Lopez gave members space to reflect on how they can make a difference. The event started with a speech from Heidi Solba, CEO of the Let's Do it World Organization, who talked about the global social action program World Cleanup Day (WCD) which many Changemakers around the world participated in this year. Later, Changemakers Consuls discussed their personal projects before members were sorted into breakout rooms to ask questions and brainstorm ways to better the world, environmentally or socially. The event wrapped up with a calming meditation, sending the message that self-care can be a first step towards helping others.

A big thank you to Dallas and Manila Changemakers Consuls Sanjeeb Samanta, Jenya Teplitskaya, and Nik Metaxa-Schwarten who gave inspiring and moving presentations about the wonderful ways they give back to their communities. Thank you also to Montreal Changemaker Kay K for a beautiful and relaxing meditation.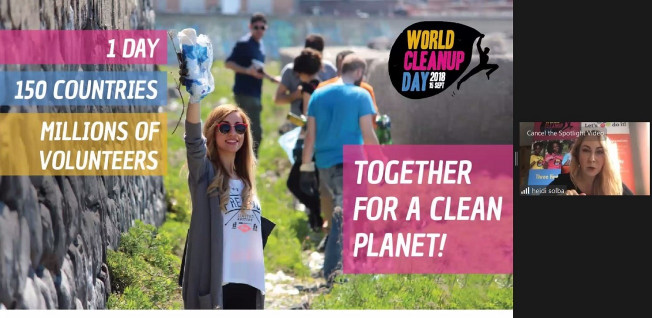 CEO Heidi Solba presenting World Cleanup Day
InterNations Live! Presents: Play it By Ear
At our Global Music stage, organized by Brussels Consul Marwan Chab and InterNations team members, twelve incredibly talented and well-known musicians performed their music from different genres from around the world. The interactive event, which included breakout rooms and interviews with each musician, showcased music from countries including Turkey, South Africa, Belgium, the Netherlands, Ghana, Spain, Russia, Singapore, and Romania. Attendees were asked to help support the artists who have struggled during these times by making a small donation. The event culminated in an after-party which carried on for a few more hours.
A huge thanks to Brussels Consul Marwan Chab who put many hours into finding musicians and moderators and working closely with HQ to organize this event. Thank you also to the talented musicians: Tze Toh (Singapore), Christopher Duigan (South Africa), Esther van Maanen (The Netherlands), Marina Martin Maldonado (Spain), David Pagan (Belgium), Silviu Dumitrache (Romania), Ilia Vasiachkin (Ukraine), Nikita (Russia), Ginger Brew (Ghana), Aybike Aydemir (Turkey), Laura Buenrostro (Mexico), and Nilo (USA/Colombia).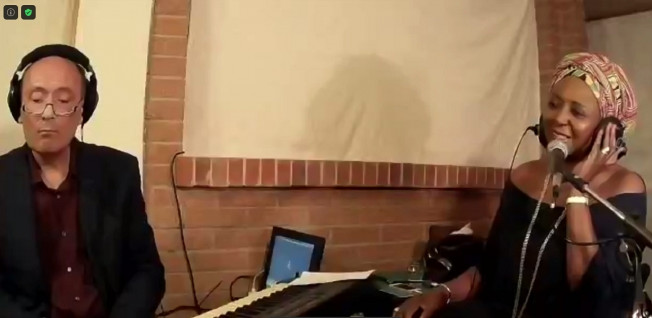 Ginger Brew performing at the festival
InterNations Live! Presents: Surprise Anniversary Gala
To end the festival celebration with a bang, our Surprise Gala stage, hosted by Community Engagement Specialist Christoph Markert, gave members a taste of InterNations headquarters through a personal interview with founder and co-CEO Malte Zeeck as well as an international quiz. Well-known US American expat Youtuber Dana Newman shared her entertaining insights about moving to a new country, learning the language, and adapting to cultural differences — experiences which many InterNations members can relate to. She also discussed a book which she recently wrote titled "You Go Me on the Cookie" which is available on Amazon (in German). After her, magician Alan Hudson took the stage to both mystify and impress members with various unbelievable tricks. Attendees later had the chance to virtually mingle with each other in breakout rooms meeting other expats and global minds from close to 150 countries. At the end of the event, everyone began to cheer "Turn on the music, we want an afterparty!" Luckily, several online afterparties had already been planned within various communities around the world.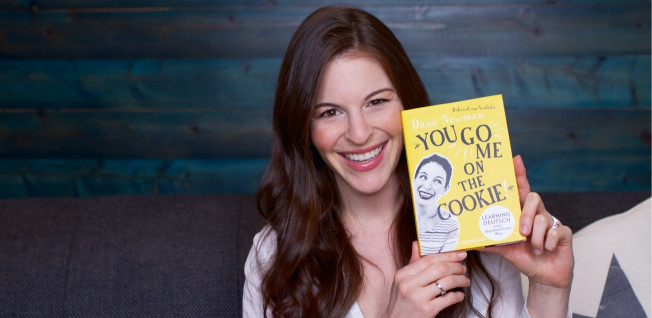 Exciting moments took place and lessons were learned at InterNations' first ever global online festival. We are so happy about the enthusiasm that went into the planning process as well as the members who took part, gave feedback, provided support, and just enjoyed themselves. Cheers to you, our special international community, for making expat life a great experience and for celebrating InterNations' 13th anniversary!
---
---
Article Topics