The 6 Reasons Why Singapore Is So Popular for Expats
The 6 Reasons Why Singapore Is So Popular for Expats
Singapore is a metropolitan city-state well known for its diversity and almost futuristic architecture. Located in the Malay Peninsula, in Southeast Asia, 29% of Singapore's population are categorized as "non-residents" meaning that expats will never struggle to meet people in the same boat as them during their time here. In our Expat Insider survey, Singapore ranked fourth overall, showing that it is extremely popular among expats. Below are six reasons why.
1. Singapore's Convenient Location and Warm Climate
One of the reasons many expats cite for loving Singapore is its location within Asia. It's at a central point in Southeast Asia, making it easy to travel to nearby countries such as Malaysia, Vietnam, and Thailand. If you are an expat from outside Southeast Asia, this presents a once-in-a-lifetime opportunity to really explore this area of the world. One Dutch expat said that Singapore being "central in Asia, a good base from which to explore Asia" is one of the best things about living here, and almost three in four expats in Singapore agree that the country has very good travel opportunities. There are eleven public holidays per year in Singapore, so take advantage and do some traveling!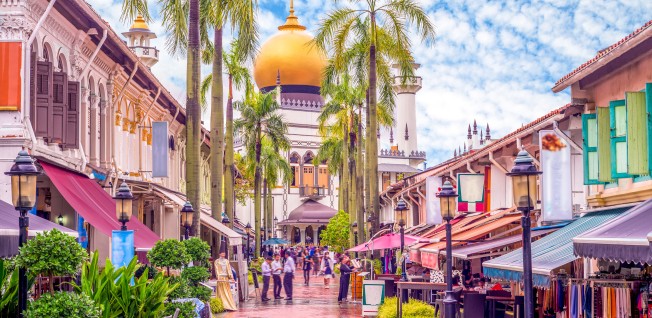 Singapore's location also means it's incredibly hot and humid. Lots of Singaporeans carry umbrellas to shade themselves from the sun; you may find yourself doing this too after a few months here! Most buildings have powerful air conditioning, meaning there is always a temperature change when you leave or enter a building, so carry an extra layer for when you arrive at your destination. If you're from a cold or dry part of the world, this climate might be a welcome change for you!
As Singapore is a city-state and an island, it's very small and very densely populated. It's estimated to be 50 km straight from end to end. This means that it's easy to explore and discover all corners of your new country! Take advantage of the superb public transportation and find your favorite corner of the city. All the road and transportation signs are in English, so you'll have no problem getting around.
2. Communication Was Never So Easy
Expats with no Asian language knowledge will have no problem finding their feet in Singapore. While the country's national language is Malay, everything is done in English — as it is the most common additional language. Government administration, road signs, and education are all in English. This is the main reason why Singapore came second in the local language subcategory; people can get around with no Asian language knowledge just fine.
Chinese, Malay, and Tamil are the other three languages officially recognized in Singapore — reflecting the country's ethnic makeup. In schools, Singaporean children must learn to read and write in English and in their mother tongue. This will likely be the same if you decided to enroll your child in a public school in Singapore.
As there are so many ethnic groups and expats in Singapore, there may be some confusion between languages, accents, and dialects, especially with Singlish, a widely used English-based creole. But of course, this is part of the fun of being an expat! You can learn all the different ways people have of saying everyday things. Just make sure to brush up on your pronunciation and try not to get frustrated if there is a miscommunication — it's a learning curve for everyone.
3. The Transportation Is Fantastic
The Changi Airport in Singapore has been named by Skytrax (international air transportation rating organization) the world's best airport for seven consecutive years. So, you'll know as soon as you arrive that you'll be in good hands. The city offers train, light rail, and bus services to get you around. In fact, 75% of expats in Singapore said that the country has a very good transportation infrastructure. It's praised for being clean, cheap, and air conditioned — all very important things if you want to avoid walking long distances in the Singaporean heat and humidity.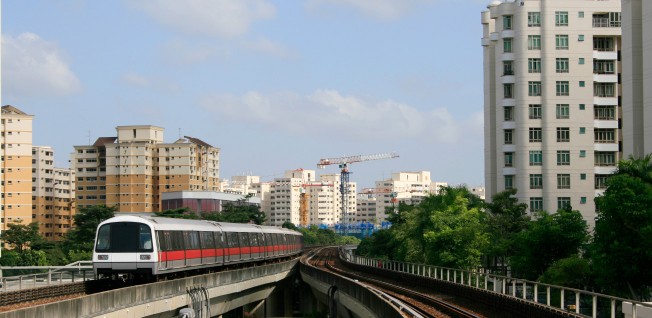 The best way to pay for the public transportation is by getting an EZ-Link card. This is a contactless card that's very easy to use: you simply tap it at the start and end of your journey to pay. Just remember to tap at the end, otherwise you'll pay for the cost of traveling to the end of the line that you're on. The cards are easy to top up, too, either at a machine, online, or using an app. There are even fun versions of the card, such as cute EZ Link charms.
There are also plenty of different ways to take a taxi, which are comparatively cheap and safe. Most taxi drivers speak English and some of them even accept EZ-Link payments for their services. As well as traditional taxis, lift hailing apps Grab and Gojek are popular in Singapore and allow for cashless payment if you connect your credit/debit card or PayPal account.
4. Singapore Is the Safest Country in the World
Many expats cite the safety of the country as one of their favorite things about living in Singapore. In the Expat Insider 2019 survey, Singapore ranked first in the word for personal safety, with nearly everyone surveyed (more than 99%) feeling positively about their personal safety in the country. Singapore is also "safe for women", as one Malaysian woman in the survey made sure to point out. Violent crime especially is considerably lower than in many other developed countries or large cities.
People in Singapore also praise the safety of the buses and light rail and say that they are comfortable traveling alone, even at night.
Part of the reason that Singapore is so safe is because of very strict and harsh laws preventing people from committing even smaller crimes such as spitting or shoplifting. It is also very easy to get caught due to high levels of surveillance. For expats, this means that it is a good idea to make sure to look up some of Singapore's unconventional laws — otherwise you might get into trouble for something you wouldn't even think about in your own country.
While street, property, and violent crime are low in Singapore, cybercrime has been on the rise for a number of years now. Make sure to remain as vigilant with your online information as you would be with your personal possessions in public.
5. Diverse and Delicious Food
In Singapore, the main greeting is Makan (Have you eaten?), not "how are you?", which goes to show how important food is in the local culture. Many expats in Singapore cite food as one of their favorite things about living in the city. There is largely a mix of Malaysian, Indian, and Chinese cuisines in Singapore, so definitely something for everyone's tastes. Some restaurants can be pricey but if you stick to the cheaper Hawker Centers — a center with lots of cheap food stalls and sometimes goods sellers — you'll be able to find something to fit every budget.
Singapore Chili Crab is the national dish. A whole crab covered in a hearty, but not spicy chili paste sounds like the perfect dish to start off your Singaporean food adventures! Hainanese chicken served with rice and nasi lemak (a fragrant, coconut rice) are two other popular traditional dishes in Singapore that are definitely worth a try. Singapore even has a national breakfast: kaya toast — usually served with kopi, a sweet and creamy coffee. This is even one of the cheapest foods to try out.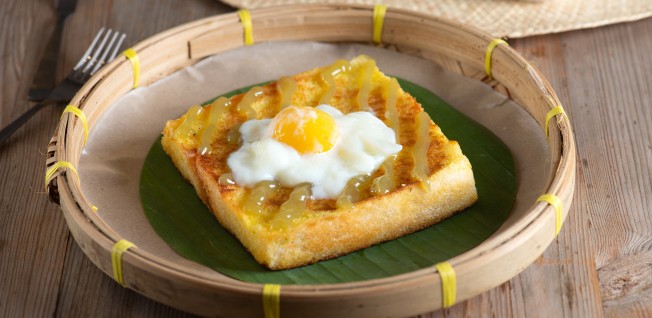 Singapore's diverse population also means it must cater to many different religious diets which restrict the consumption of certain animals. This has a great knock-on effect for vegetarians (and vegans): there are lots of great options for you, too. These largely include Chinese restaurants catering to Buddhists and Indian restaurants catering to Hindus. If you are vegan, just make it clear that you don't eat eggs or dairy, otherwise you might get a vegetarian dish that's not vegan.
6. The Expat Community in Singapore
One thing that often scares expats to be is the thought of being on their own and not having any friends in their new home. Luckily, Singapore is so popular among expats (there are over 1.5 million!), you'll be able to meet people from around the world when you live here! And lucky you don't have to just go to a bar and hope for the best, but you can connect with people online first: simply sign up as an InterNations member to join the Singapore Community for free!
As of April 2020, the InterNations Singapore Community has 67,000 members; mostly made up of Indian, British, and American expats as well as Singaporeans looking to connect with global minds. Joining the world's largest expat community is a great way to meet people when you arrive in your new city. You can join groups for your specific interests and network with people who are excited about the same things as you or you can attend events open to the whole community and meet someone completely different to yourself. Who knows, you might even make friends for life!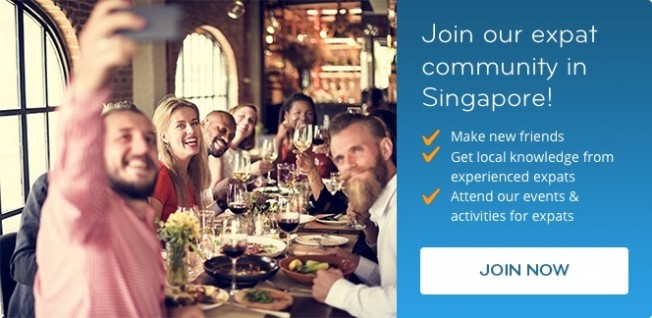 ---
Article Topics