The 7 Things Expats Wish They'd Known Before Moving to Hong Kong
The 7 Things Expats Wish They'd Known Before Moving to Hong Kong
Hong Kong is a large city which attracts many expats, more than half of whom (52%) move there for work reasons. Because of the large expat population, it is an extremely international city, popular among people from both nearby Asian countries and further away Western nations. Are you one of the many people planning a move to Hong Kong? Below are seven things that you should know before relocating.
1. The Food Is More Glorious Than You Could Imagine
You may already have high expectations of the food in Hong Kong, but many expats find that it is even more diverse and delicious than they imagined. Due to its history, Hong Kong's cuisine has many different influences from around the world: mainly Cantonese as well as other Chinese cuisines and other East Asian influences such as Japanese and Korean, but there are also some Western-inspired dishes in the Hong Kong repertoire.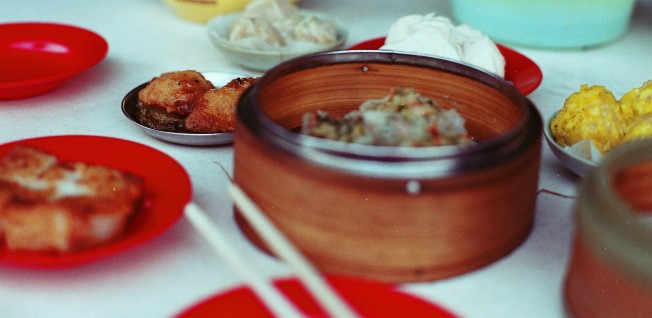 Some typical Hong Kong dishes that are not to be missed include: wonton noodles, egg tarts, sweet and sour pork, and fish balls. To try these in their cheapest and most authentic form, go to a hawker (street vendor) rather than a restaurant. This also helps to support small businesses! Another Cantonese classic is of course dim sum, small bite-sized dishes served in steamer baskets. Hong Kong brags several Michelin-starred dim sum restaurants, so if you're feeling fancy, go check them out!
As you would expect, most food in Hong Kong (except Western style) is eaten with chopsticks. At a restaurant, each guest is given two pairs: one to add food to your own bowl and one pair to eat with, to avoid food contamination. Always make use of the chopstick rest if you need to put them down to drink or talk, and do not rest your chopsticks on your bowl.
2. Proper Etiquette Is Everything
Knowing the proper etiquette is key, not only when dining. It is important to show respect to everyone in your workplace and in public. There is always a hierarchy; in a business setting, it will be according to people's position in the company and in social settings, the oldest guests are the most respected. You must always greet the most senior person at a function first; but remember at smaller functions, you should wait for the host to introduce you to everyone personally.
If you receive an invitation for dinner or drinks from a colleague or superior, it is considered very rude to decline. If you genuinely cannot make the date suggested, apologize, and offer an alternative date. Similarly, it is considered rude to decline an offer of drinks or snacks, so accept them graciously. When you do visit someone's house, it is customary to bring a gift. There are lots of rules about bad gifts to bring, and unlucky colors or numbers to avoid when gift giving, so look them up before you take a clock wrapped in white paper (both associated with funerals) to your boss's house! Also, remember to give the gift with two hands and that your gift will not be opened in front of you — this is considered uncouth.
3. Hong Kong Cost of Living Is High
Hong Kong is infamous for its high cost of living. In fact, Hong Kong has ranked worst in the world in the Cost of Living Index of the Expat Insider survey for two years in a row now. This is partially due to very high rent prices in the city — Hong Kong comes second to last for affordable housing, with 91% of expats unhappy with the affordability of housing, compared to 72% worldwide.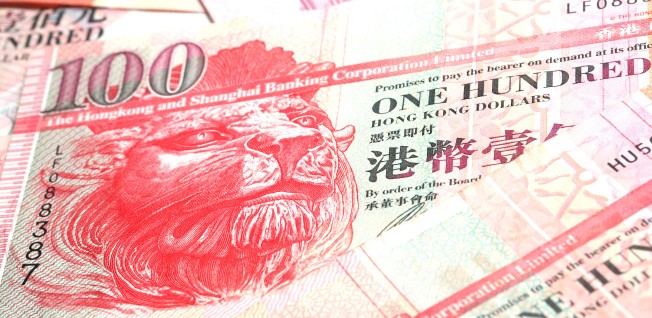 Another thing that can take up a lot of your money is food, especially if you're eating out several times a day or week, which is quite a normal practice in Hong Kong. The best way to save money is by enjoying local meals when you do eat out, and of course by cooking your own food. One of the cheapest ways of getting fresh produce is at traditional "wet" markets. And if you're missing some of your favorite foods from back home, you're in luck: there are lots of international supermarkets where you can buy foods and brands from all over the world — but probably at a higher price than you're used to.
4. You Shouldn't Have a Language Problem
Both Chinese and English are the official languages of Hong Kong, due to its history as a former British colony. The most common form of Chinese spoken is of course Cantonese, but there are other variations of the language used by minority groups in the city.
As English is a co-official language of Hong Kong, expats with no knowledge of Chinese should be able to get along fine in the city. All signage and government information are in English. More than four in five expats (83%) agree that it is easy to live there without speaking the local language.
5. Transportation in Hong Kong Is Some of the Best in the World
One area of the Expat Insider 2019 survey in which Hong Kong scores highly is transportation, and it is in the top 10 cities for this subcategory. Many expats cite the public transportation as one of the best things about living in Hong Kong: "Safety and transport are good — it's easy to get around," one South African survey respondent shares.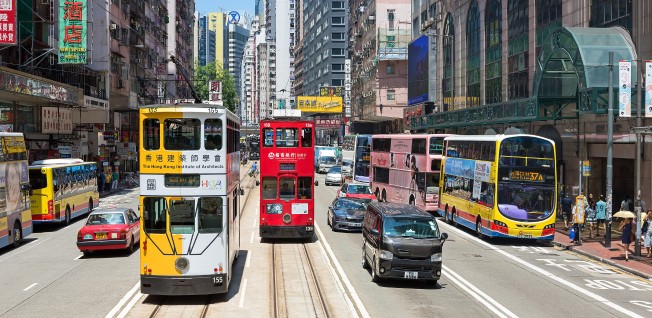 Hong Kong's transportation system offers the MTR (Mass Transit Railway), taxis, buses, minibuses, and tramways. There are also ferry routes connecting Hong Kong island to the smaller surrounding islands and to the mainland. Take advantage of all the different transportation to visit a different part of the city every weekend!
The best way to pay for public transportation in Hong Kong is to get an Octopus Card. These are cards that you can top up at Add Value Machines (AVM) located in transportation stations. The machines are cash only, but you can set up an Automatic Add Value Service (AAVS) if you know you will be using your card a lot (depending on your bank). Taxis are a cheap and convenient way to get around the city, too, but they do not accept Octopus Cards. Instead, it's best to offer exact change rather than large notes or trying to pay by credit/debit card.
6. You'll Make Lots of Expat Friends
One thing that can be scary for a lot of expats, especially those moving alone, is that it is a very lonely lifestyle. You don't know if you'll be able to meet other expats, or if you'll be able to get along with the locals that you do meet. Luckily, InterNations, the world's largest expat community, is here for you. Our Hong Kong Community has 42,000 members and counting, mostly from China, the United Kingdom, and the USA, next to members from Hong Kong who are keen to connect with global minds in their own city.
As part of the InterNations Hong Kong Community, make sure to join lots of the interest-based groups that appeal to you. The more groups you join, the more activities you'll be able to take part in. At official events, you can also meet other global minds in your city, the perfect way to make friends and avoid loneliness in your new home! You can join our expat community in Hong Kong here: Join InterNations.
7. Lots to See and Do in Your Free Time
If you are going to work in Hong Kong, chances are you won't have a lot of free time, as the working week is much longer than in some countries. But this just means you have to make the most of the free time that you do have and go exploring!
Hong Kong is not particularly famous for its nightlife, however, there is still plenty on offer. There are several different party districts in the city, each with its own unique features. Lan Kwai Fong is the most popular district for expat party life: it is host to many festivals including its own annual beer and music festival. Another popular area is Wan Chai, which now offers a few British-style venues, for any UK expats or lovers missing the British party style.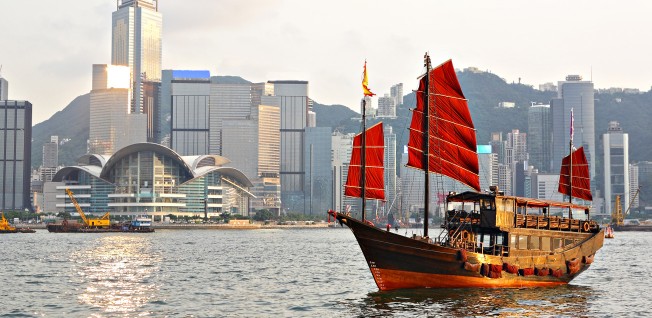 In the daytime, there is even more to see and do. If you're interested in the outdoors, the Hong Kong Trail might be for you: it is a great way to explore five of Hong Kong's country parks. You should also visit some more "touristy" spots such as Victoria Peak, or ride the cable cars to see the city from above. They'll be busy, but they're popular for a reason! Of course, it is always worth paying a visit to one of Hong Kong's many museums, from the big science and history museums to the more unique Trick Eye museum and the niche Flagstaff House Museum of Tea Ware — there's something for every kind of expat to enjoy. So make sure to make the most of your stay!
---
Article Topics