The 9 Things All Expats Headed for Berlin Should Know
The 9 Things All Expats Headed for Berlin Should Know
Moving to any new city can be scary, but moving to one of the biggest cities in Europe as an expat is a different kind of thrill. As you make your move, there will be several things you will be wanting to know, from the practical questions of bureaucracy to the more personal elements like "Will I fit in?". Whether you're thinking of moving at some point in the future or have already been in Berlin for a few weeks — below are nine things you should know to help make things move a little smoother.
1. Getting Around Is Easy
German public transportation has a great reputation across the world, and it is easy to see why. In Berlin, it is possible to get to all corners of the city at any hour of the day (or night): next to being a very bike-friendly city, Berlin offers comprehensive U-Bahn (underground/subway trains), S-Bahn (light rail), tram, and bus services.
Berlin offers different tickets for the different fare zones (A, B, or C) of its public transportation system (the BVG). Which type of ticket to buy largely is based on how long you want to use it for, and they are pretty reasonably priced, though the fines in Germany are harsh if you're caught without a valid ticket. Single tickets have to be validated before you board your journey.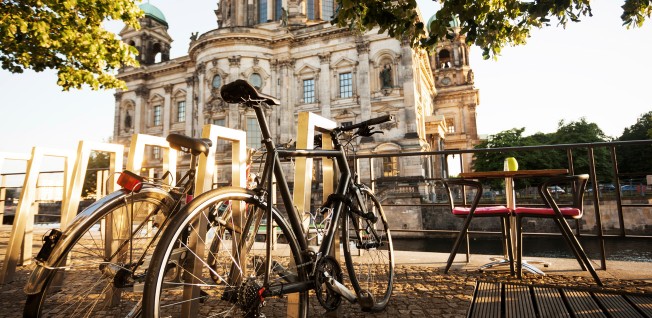 Not only is it easy to get around Berlin, but it is pretty easy to get out of there, too! In the Expat Insider 2019 survey, one Icelandic expat made sure to point out "how easily you can travel to another cities/countries" as one of her favorite things about living in Berlin. One of the best things about being an expat is getting to see parts of the world that you never would have — so why not take advantage of this opportunity to visit the German countryside, another nearby city, or one of Germany's neighboring countries — whatever you like!
2. The Cost of Living
In spite of Berlin's status as a capital, it is known as one of the cheaper cities in Europe to live in. While it isn't always easy to get an apartment, the rent prices are noticeably lower than in most other major European cities (more than 25% cheaper than in Munich), although they have climbed in recent years. Some landlords might try to take advantage of expats, especially those new to the city, and attempt to scam you, so be careful about how much the property is really worth!
The local cost of living in general is significantly lower than in London or San Francisco, for example, which is one thing that expats cite as an advantage of living in Berlin. There are also of course many free and cheap activities in Berlin — so make the most of them!
Costs for healthcare are also not as likely to break the bank as in some other countries. In Germany, the type of health insurance (public vs. private) that you need is dependent on your type of employment situation and your income. The cost of statutory insurance ranges from 150 to 600 EUR per month, depending on your salary. Private insurance is likely to be more expensive, but the benefits are also greater.
3. Learn ein bisschen Deutsch
You've probably heard that almost everyone in Berlin speaks English, so one can easily get by without any German knowledge. However, just because you can, doesn't mean you should. Berliners will respect you a lot more if you at least try to speak some German: they will see you as an expat trying to integrate rather than just a tourist.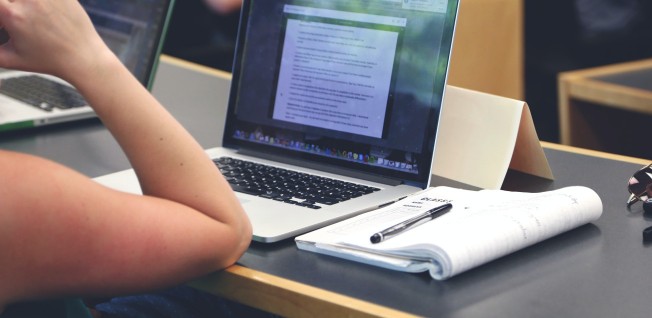 A bit of German knowledge also goes a long way when it comes to understanding Germany's infamous bureaucratic system, renting an apartment, or opening a bank account. Many German landlords will not even consider tenants who don't speak German, and all of your interactions with government offices will be primarily in German. If you want to make those boring parts of adult life go that bit smoother, start learning today.
German vocabulary is fairly consistent, but the grammar is famously complicated. However, this means that when you master German grammar, there will be nothing that you can't conquer! There are plenty of free or cheap online resources to start your language learning from abroad, and as soon as you arrive (if you have the time and money), you can enroll in a private crash course.
4. How to Find Friends
If you've ever been an expat in any city, you'll know how difficult it is to make friends. Not only is there probably a language barrier, but you just don't know where to start to meet your people. Luckily, we live in the golden age of the internet, and there are ways to find your community before you've even left your house!
InterNations is one of the world's biggest expat communities, and it aims to connect global minds from around the world. As a member, you can join the Berlin Community, which currently has members with 206 different nationalities (as of April 2020).
Next step: Attend an InterNations Activity or Official Event of your choice and connect with all the expats and locals that you meet! This is a great way to meet people who you wouldn't usually. Before you know it, you'll have lots of contacts and maybe even friends for life.
5. How to Behave
You may have heard lots of rumors about German formalities, and a lot of them are still true. In a work setting, things such as punctuality and hierarchy are very important to Germans. If you are late to a meeting or address your senior by their first name, you may be seen as disrespectful. However, as Berlin is a young and international city, a lot of the traditional German etiquette doesn't apply — especially if you're working at a start-up. Be observant of your workplace and colleagues to get a feeling for the specific culture at your job.
Day-to-day, however, hierarchical rules still apply, and you should refer to anyone who you don't know personally as Sie (formal "you") when speaking German. A lot of expats consider German etiquette to be old-fashioned and rigid, one Ecuadorian expat even described "the aloofness of Germans" as something they particularly did not like about living in Berlin. Don't take it to hearth if your German acquaintances take a little longer to warm up to you.
Across Germany, it is customary to tip about 10% whenever you receive table service. If you do not tip, the servers will think you are telling them that you are dissatisfied with their service. Additionally, Germany is a bit behind other parts of the world when it comes to cashless payments: a lot of places don't take card or have a high minimum card limit. So, make sure you're never without cash.
6. What to Eat
Germany has lots of famous dishes, and Berlin has many of its own unique goodies for an expat to try. There are, of course, the German classics such as pretzels, schnitzel, or currywurst, which are definitely worth a try! For the best currywurst, try a street vendor. There are also plenty of döner kebab shops where you can try Germany's favorite Turkish import, and there's always delicious falafel for the vegetarians.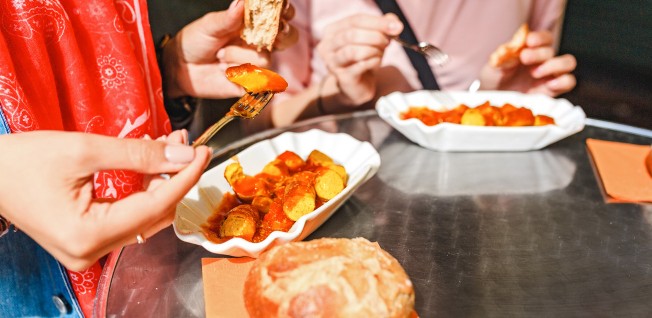 Some of Berlin's unique dishes include Königsberger Klopse (meatballs in white sauce) and Eisbein (a ham hock, literal translation "ice leg"). There are many traditional German restaurants in Berlin where you can sample these dishes.
The traditional German diet is perhaps not for vegetarians and vegans, but fear not: Berlin is known as a vegan hotspot, up there with LA for the ease of living a vegan lifestyle. This is another thing that sets it apart from other German cities. There are plenty of vegan restaurants and restaurants with vegetarian and vegan options — so no one is left out!
7. How's the Weather up There?
Being in northern Europe, Berlin is quite cold and damp — especially in winter. With an average yearly temperature of 9°C, it might be a bit chillier than what you're used to. Some have said that in Berlin, summer lasts three months and the rest of the year is winter, but don't let that put you off! There's still plenty of ways to enjoy being an expat — whatever the weather.
Berlin still gets plenty of warm and sunny summer days, too, during which you can spend your time in beer gardens or visit the Tiergarten (zoo). Open-air pools and public nudity are both very common in Berlin, so if that's something new to you, why not try it out in the summertime?
Don't let cold, wet winters keep you stuck at home — there's still plenty for an expat to see and do during these months! This is the best time to visit one of Berlin's many museums or independent cinemas. Or perhaps having a dance at one of Berlin's famous night clubs is one of the best ways to warm up.
8. Try the Nightlife, It's Famous for a Reason
Berlin is probably one of the most famous cities for nightlife in the world. While there are a handful of clubs that have a reputation for being extremely exclusive (looking at you, Berghain), don't let that put you off. Berlin offers a mix of different nightclubs to try, all guaranteed to provide an unforgettable experience.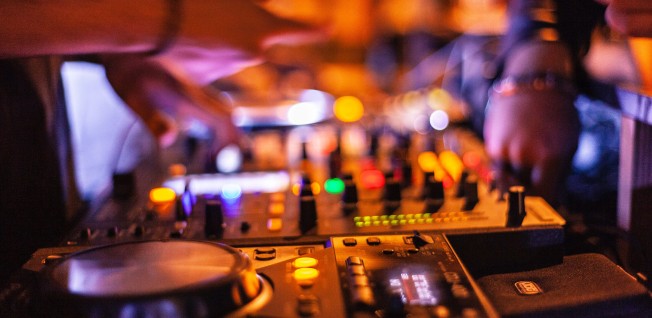 One of the number one rules about clubbing in Berlin is that you can never be too late. However, unlike what you're perhaps used to when going out partying, the dress code is very casual. Jeans and sneakers are favored over shirts or tight dresses and smart shoes. Some Berliners put a lot of time and effort into their outfit, making sure it looks like it took no time or effort at all.
Berlin is famous for its open-mindedness and addiction to techno, which of course is reflected best through its nightlife. There are clubs for every creed of person, a thriving LBGT+ scene, and a diverse crowd of partygoers. Of course, if you prefer a more relaxed night out, there are also plenty of cool and varied bars or pubs to try out.
9. It's a Unique City
It is well known that Berlin is unique to any other German city or indeed any other European capital. This is mostly due to its complicated history, which has created an enriched cultural hub, inviting artists and entrepreneurs alike. Berlin is a beautiful and artistic city, with lots of museums and galleries — supported by generous cultural funding from the government. It therefore is very appealing to artists and real estate developers, who are also fascinated by the city's unique architectural landscape.
Berlin is a great city in which to be an expat, it is multicultural, dynamic, and open minded. As an expat you're sure to make yourself at home there, even if it takes a little while. You will be able to mix with Germans, people from your own country, and people from all over the globe.
Whether you're there for 10 months or 10 years, you are sure to find things that you absolutely love about living in Berlin and will miss dearly when you move on.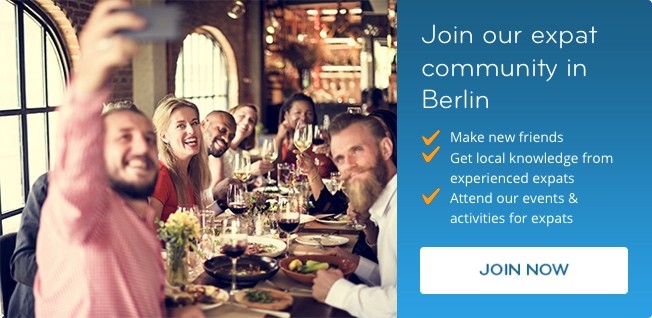 ---
Article Topics