The Big Move: 10 Things to Leave Behind When Moving Abroad
The Big Move: 10 Things to Leave Behind When Moving Abroad
So, it's time to make the big move and start an exciting new chapter of your life. But before the adventure can begin, you need to do the one thing we all dread — packing. Fear not! InterNations is here to help with a few words of wisdom on what to let go of as you embark upon a new journey.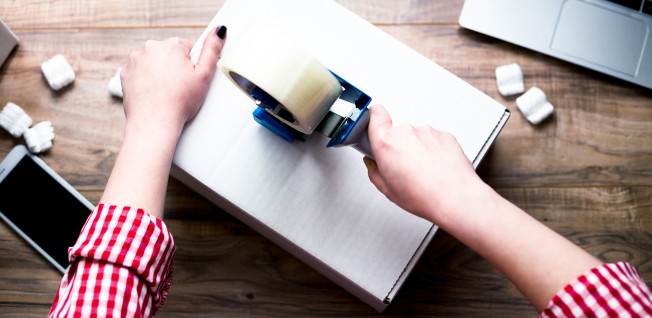 1. Closed-mindedness
First of all, if you can't let go of what you know, then how can you discover something new? Approach your new country and its new culture with an open mind and respect and you will soon reap the rewards, so leave your inner critic behind. Several studies have shown that people who move abroad and engage in their local environment often increase in their depth of thought and creativity. Learning to adapt and adjust to a new environment is a vital skill for any expat, so don't critique and never compare — sometimes things are different, and that isn't a bad thing at all.
2. Toiletries
Are you sure that your favorite rose-scented soap won't be available in France? Is it unlikely that you will find argan oil shampoo in Switzerland? The truth is toiletries can be bought worldwide, with many popular brands being available in department stores. Furthermore, toiletries are extremely heavy to carry and will weigh you down on your journey, not to mention that they often leak from air pressure on planes, managing to ruin your perfectly packed clothes. If there's something you love and can't find, the answer is simple — order it online!
3. Bedding
This is a controversial one. Whilst taking your duvet with you may seem ridiculous, as it takes up a huge amount of space in your luggage, many expats are uncomfortable with their new sleeping situation. Some countries such as Germany have very large pillows, and people in warmer countries as well as in parts of Italy rarely need or use duvets at all. Bedding sizes also differ between countries, so it's possible that your own bedding won't even fit the bed. It's well worth looking up bedding sizes and comparing them to your own country before the big move, in order to make an informed decision before you fly your favorite goose feather duvet halfway across the world.
4. Clothes
Clothes is a tricky one for many expats, as often you are moving to a new environment, and, moreover, a new climate. This makes moving abroad the perfect opportunity to finally clean out your wardrobe and rid yourself of that old jumper which makes your skin itch but you keep "just in case". Do some good in your neighborhood and give what you don't need to charity, as clothes are needed for refugees across the globe now more than ever. So be ruthless with your packing, and generous with your donating.
5. Technical Appliances
So in the New Year, you may think you desperately need your smoothie maker and zucchini spiralizer. However you may not think it's so vital anymore when you find yourself paying another extra luggage fee, which probably costs more than the appliance itself. Moving country is stressful enough already, without you having to drag half of your kitchen across the world. Living in a new culture, you can immerse yourself in delicious foods and traditions, and if you really can't live without something, simply buy it there. If you really want to bring some of your more expensive items, be sure to invest in a lot of bubble wrap!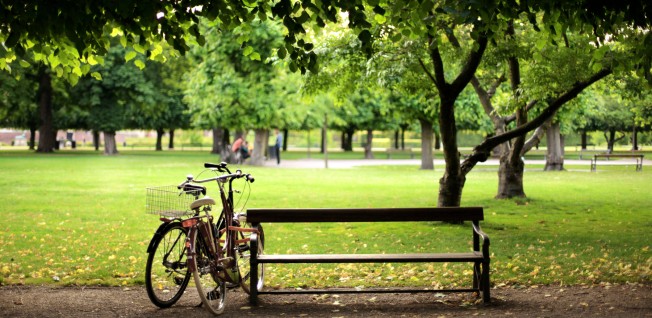 6. Transportation
It's true, many of us love our cars, some of us even have names for them. However, it may be time to let go. Consider if it is a particularly safe country to drive in, if your city is very busy, and if you'd be better off with public transport. There are countless other factors to keep in mind, such as whether you are comfortable potentially driving on the other side of the road, the cost of importing your car, the price of petrol, taxes, emission conversions, and the licensing fees you must pay. It's well worth considering your method of transport when choosing your potential new home — maybe this is the year for you to go green and get a bike?
7. Furniture
Many of us have some beautiful furniture and it can be heartbreaking to leave things behind. However, if you can bear to let some things go, your journey will be significantly easier and also lower in cost. Perhaps you can see your move as an exciting opportunity to get some overalls on and enjoy decorating your new home. However, if you do decide to keep your furniture, there are countless international companies who offer overseas shipping of your belongings. If it is not included, it is also worth getting insurance, because transport accidents do unfortunately happen, both at sea and on the road.
8. Pets
This is a horribly tricky situation for any expat, as moving your pets abroad can be complicated, expensive, and sometimes even risky for your furry friend. If you are only relocating for a short time period, perhaps you could find out if you have a trusted neighbor or friend who could care for your pet while you are away.
Consider whether you will be able to cope with caring for your pet at a busy time of your life, when you will be potentially occupied with long working days, decorating, and adjusting yourself to a new environment. If you are sure you cannot leave this furry family member behind, be sure to find out about your country's specific requirements needed for pet immigration, such as vaccinations and pet passports.
9. Food
You might want to bring your favorite biscuits from home, but this will take up a lot of space, and if a packet of food spills out into your bag, it can, like shampoo, wreak absolute havoc. Food is unlikely to travel well across the oceans, so get online and have a look at delivery possibilities, if it's something you can't live without. On the other hand, it's important to remember that you are in a new place and that the culinary delights for you to discover are going to be endless. So, whether it's noodles in China or a pastry in England, be excited, grateful and open-minded when it comes to food, glorious food!
10. Your Worries
Of course you are going to be stressed when the time comes for the big move, but what good did it ever do to worry? Your move abroad is possibly going to be the most exciting part of your life yet, so enjoy the novelty and uncertainty of the road ahead. Follow the Swedish proverb — "Worry often gives a small thing a big shadow." Good luck!
---
---
Article Topics