The Five Best Countries for LGBT Expats
The Five Best Countries for LGBT Expats
Looking for a place to settle that has a thriving LGBT Community? We have compiled a list of some of the best countries for gay, bisexual and transgender expats that offer a wealth of activities and bustling gay scenes where all sexual orientations and gender identities are accepted and celebrated.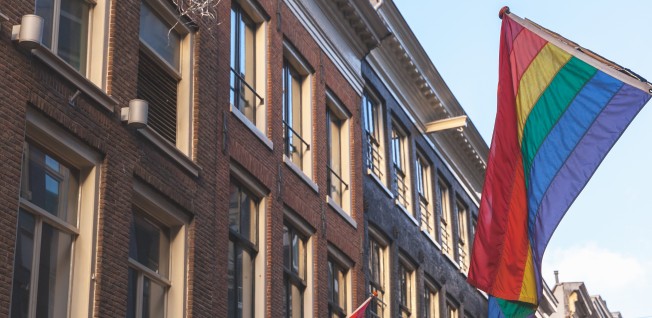 An LGBT Hub in The Netherlands
Amsterdam is renowned for its diversity, openness, and buzzing nightlife, and this highly tolerant attitude spreads across the whole country. Discrimination has been unlawful in the Netherlands since 1993, and gay adoption and same sex marriage were both made legal in 2001. Today, at least 25,000 children in the Netherlands are brought up by same-sex parents. If you are moving to the country's capital, Amstel, Kerkstraat, Reguliersdwarsstaat, Zeedijk, and the center district are all recommended areas for the best LGBT shopping, dining, and partying.
In Amstel you can find the Netherland's only drag queen café, well known for hosting glittering, lip-syncing performances. Meanwhile, Reguliersdwarsstaat is the most popular district for LGBT nightlife, including bars and clubs such as SoHo, Bar Dvars and Taboo. Multiple pink businesses and institutions can be found in the center district, as well as the 'Pink Point' information kiosk staffed by volunteers who are friendly and knowledgeable.
Also, the center district has the Vrolijk Bookstore Amsterdam, which is a two floor LGBT bookstore, as well as the IHLIA, an information and documentation center about sexual diversity and homosexuality in the Amsterdam Public Library.
Thailand: More than Beautiful Beaches
With Thailand being one of the most liberal Asian country in terms of its attitudes towards different sexualities, Bangkok is a haven for the LGBT community. It is a very tolerant city with a great sense of cheerfulness and vibrancy. The large urban areas of Bangkok, Chaing Mai, and the tourist islands tend to offer the best experience. There is a huge acceptance towards transwomen in Bangkok and transgender expats can certainly feel at home here, as the city tends to have an 'anything-goes' attitude. DJ Station is seen as one of 'the' places to be for the LGBT community in this city.
There is also a well-organized gay scene in Phuket — the Paradise Complex of Patong Town is a place where you can definitely discover the local gay culture. On top of this, you can explore the beautiful beaches that Thailand has to offer. Ko Samui and Dongtan Beach are very popular gay beaches with immense beauty. The former in particular is a paradise for gay couples, combining beautiful exotic scenery and white-sand beaches with an exciting LGBT scene for anyone who wants to be more social.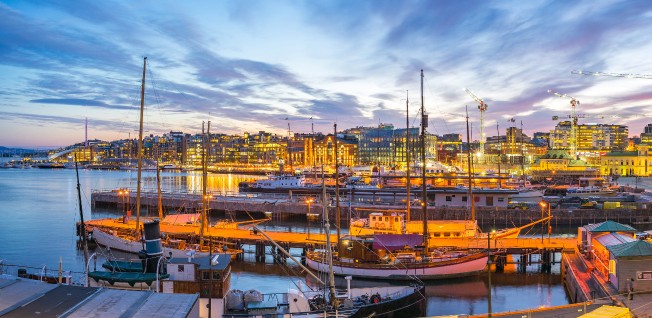 Forward-Thinking Norway
Norway was the first country to introduce anti-discrimination protections based on sexual orientation in 1981 and has one of the most liberal transgender laws in the world. In 2016, Norway passed a law allowing the change of legal gender solely based on self-determination. This means that you do not have to have had any medical changes or have undergone gender reassignment surgery to be allowed to change your legal gender. So far, no applications for changing legal gender have been rejected.
Meanwhile, same-sex marriage, adoption, and IVF for gay couples has been legal since 2009. The Oslo Pride Parade (known as Skeive Dager in Norway) attracts over 100,000 participants and is one of Norway's most popular events, bringing in lots of LGBT tourism. There are over 150 events over the course of ten days.
The Oslo/Fusion Festival is an annual film festival that focuses on gender, sexuality, and identity. The stunning landscapes of Norway are second to none and given that a large section of Northern Norway is located in the Arctic Circle, you can see the magical Aurora Borealis, otherwise known as the Northern Lights.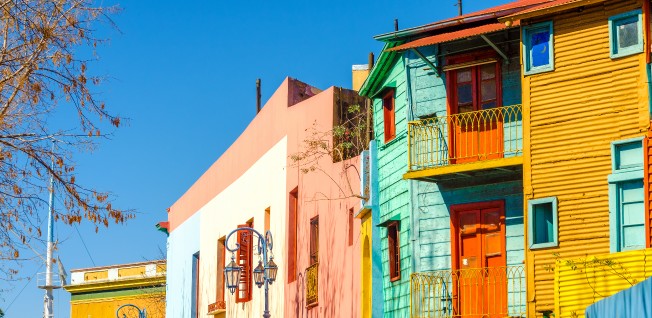 Tango Away in Argentina
In 2010, Argentina became the first Latin American country to legalize same-sex marriage and adoption. Since this date, over 12,500 same-sex couples have married nationwide. It was also voted the best gay destination in Latin America by leaders of the 2016 LGBT Tourism Conference. Buenos Aires has an abundance of gay bars and has dedicated hostels, Airbnbs, and nightclubs. Argentina's thriving LGBT scene attracts over 445,000 LGBT tourists every year and the Queer Tango Festival is a highlight for many. The Amerika Club and bar km Zero are among the best places to go for a night out in Buenos Aires.
Furthermore, Mar del Plata, Rosario and Mendoza are also recommended gay friendly destinations. If you want to enjoy the nature, the Iguazu Falls are twice as wide as the Niagara Falls and a must-see. Mendoza is the center of the Argentine wine country and it is a beautiful destination for hiking, climbing, biking, and skiing — with the second highest peak in the world, Aconcagua Mountain, being situated there.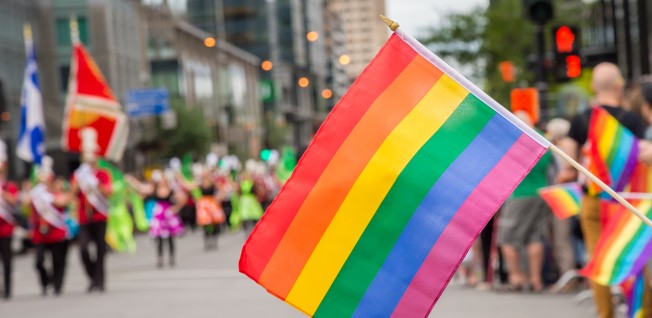 Canada: Setting an Example
Ever since the decriminalization of homosexuality in the 1960s, Canada has been one of the most welcoming countries for the LGBT community. The recently elected Prime Minister Trudeau has been very supportive of gay rights and had an all-party flag raising ceremony for Pride month on Parliament Hill, while also attending multiple Pride parades in Halifax, Toronto, and Montreal. Moreover, Canada has set an international example for LGBT rights by taking a proactive role in providing refuge for those who have been persecuted for being gay in Chechnya.
Montreal's Gay Village is one of the largest in North America and is the center of many LGBT businesses, bars, shops, and clubs. However, Vancouver is probably the country's most LGBT-friendly city and a fantastic place for foodies, coffee lovers, and outdoor and fitness enthusiasts. It has extensive cycle paths, an abundance of awe-inspiring nature, and scenic areas within the city such as Stanley Park and Beaver Lake. The West-End area of Vancouver is a haven for the LGBT community, with the rainbow flag being displayed on every corner. The mix of modern cities and a beautiful countryside makes Canada an ideal place for expats to settle in.
---
---
Article Topics