The Moment I Almost Moved Home
The Moment I Almost Moved Home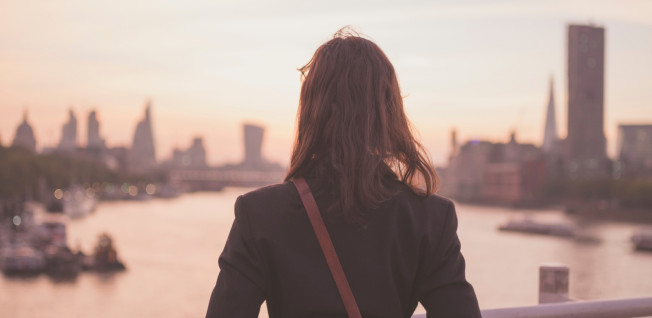 There are many articles out there about how and why people decide to move abroad; there are even more about getting settled in and life abroad. But what about those moments when you want to move home?
As well as being a great experience, expat life can also be extremely challenging — from cultural differences and language barriers to finding yourself far away when loved ones get married, have children, or even fall ill. You might also find yourself missing the little things, such as your preferred brand of tea, watching your favorite TV shows live, or simply being with your family.
When we asked our Facebook followers what made them almost go home, we received a wide variety of answers. Some had a hard time making local friends, others found the change in climate challenging, and many simply struggled being away from loved ones.
For me, there was a period of several months where I was 95% certain I should move home. I had been in Germany for about 2 1/2 years; I liked my friends, I enjoyed the city of Munich, and I truly appreciated the German way of life (minus the lack of great Mexican restaurants). But I was working at a small company with no opportunity for growth and felt like my language skills would hold me back from getting another good job. In the US, I spoke the language, had a large network, and would be returning with international experience. Going home seemed to be the only option.
The decision seemed pretty final; I went so far as to inform all my friends and family that they could expect to see me by the end of the summer. I told myself it was my final summer in Munich and tried to do all of my favorite activities, visiting surrounding areas I'd always wanted to explore.
Ironically, I started to fall back in love with expat life again. You have those moments where you're sipping a coffee at tiny café you love, or walking through the local market, or hanging out with your international friends in the park where you just have to smile as you realize "this is my life". I had these moments at least once a week, where I would just have to pause and think about how I never thought I would be here. But, then I would remember how "easy" things were back home, and everything I was missing.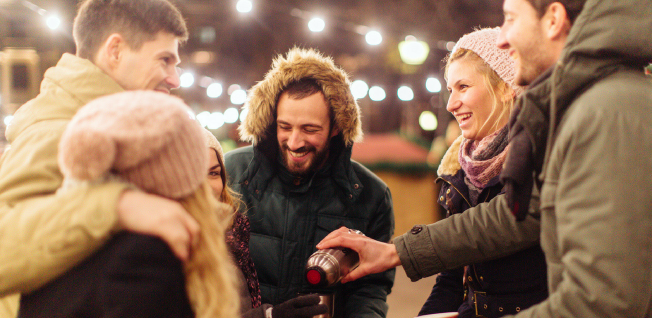 The decision to stay abroad is rarely easier to make than the initial decision to move abroad. Oftentimes it's made for us when a visa ends or a great opportunity back home arises. For those of you still struggling to make up your mind, I suggest clearly picturing your life abroad and your potential life back home: What would your day look like? Who would be in your life? What would you be giving up, and what would you gain? If you move home, are you likely to have the opportunity to live abroad again, or would going home signal the end of an era?
The closer my departure date got, the more unsure I was. I started applying for jobs again in Munich — just to see. I refused to get my hopes up, but the idea of moving back home was seeming less and less wonderful.
I was very lucky. About the time that I decided I wasn't ready to give up my life in Munich, the perfect job opportunity opened up — Social Media Manager at InterNations. It made a previously difficult decision much easier, and I'm still living in Munich today.
For those of you who aren't fortunate enough to have the perfect job offer or another opportunity appear — don't be discouraged. Just because things don't work out perfectly, doesn't mean they won't work out! Expat life is full of challenges, but living abroad is one of the most unique experiences you can have. You become a different person after living abroad: you've done so many new things and made amazing connections that would never have been possible back home. I'm so glad I chose to stay.
---
---
Article Topics