The Year in Review: 2021 with InterNations
The Year in Review: 2021 with InterNations

By Elena Born
Even if 2021 didn't bring all of the positive changes we had hoped for, there are still many great things that happened across our communities. We may be in the middle of the second year of a global pandemic, but our global expat community is thriving — thanks to our Ambassadors and Consuls who continue to find many creative ways for our members to connect. Find out all about the highlights of 2021!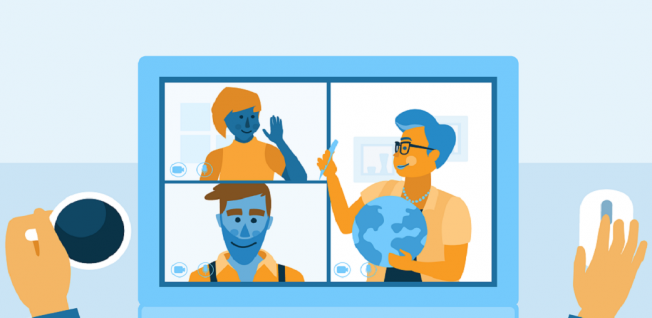 InterNations Global — A New Way to Connect Online
In 2020, we started offering online official events and activities as a way for our members to meet and connect when meeting in person wasn't possible. These events proved to be so popular that we decided to create InterNations Global, our dedicated space for online events that brings members living all around the world together.
Officially launched in April 2021, InterNations Global has grown to 20 groups, and still continues to grow. Altogether, 65,000 members have already joined our Global Groups, which cover topics such as language learning, mindfulness, writing and storytelling, music, and more. Each month, members can choose from over 100 Global Events, including four Newcomers' Events.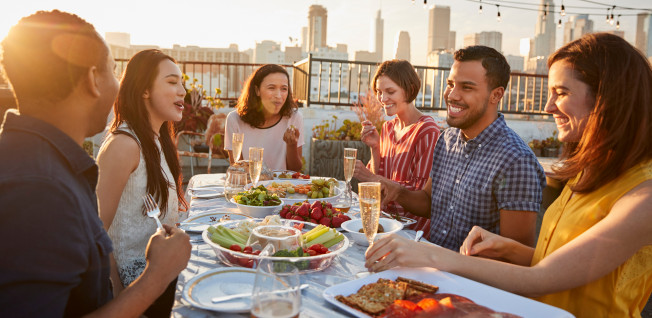 Time to Meet in Person Again
During the first year of the pandemic, for most of our members, connecting during online events was the only option. While these were a great solution at the time, nothing can replace the feeling of meeting other expats face-to-face.
This year — with the drop in infection rates as vaccinations increased — we could gradually open individual communities up for in-person events again. With the help of our Consuls and Ambassadors, we make sure that those official events and activities are safe and abide by the local safety rules.
So far in 2021, we've been able to offer more than 22,300 in-person activities and over 2,260 official events across our 420 communities around the globe. Unfortunately, some of our communities are still in lockdown or face new health measures which limit opportunities for people to meet face-to-face. While we don't know what the next year will bring, we hope that we'll be able to add many more in-person events in 2022.
Honoring Our Ambassadors and Consuls
None of the highlights above would have been possible without the hard work and dedication of our Ambassadors and Consuls. Many of them took the lead at the beginning of the global pandemic and started organizing exciting online events in a time of social distancing — which inspired us to keep connecting members around the world with InterNations Global.
Throughout all the ups and downs of the pandemic — the cycles of lockdowns and re-openings — our Consuls and Ambassadors have done a stellar job. They've stayed flexible and upbeat even when faced with constant changes and challenges.
With this year's Global Awards, we honored our Ambassadors and Consuls for their great work, basing the decision not on specific categories but on their commitment and the creative ways they found to keep their communities active.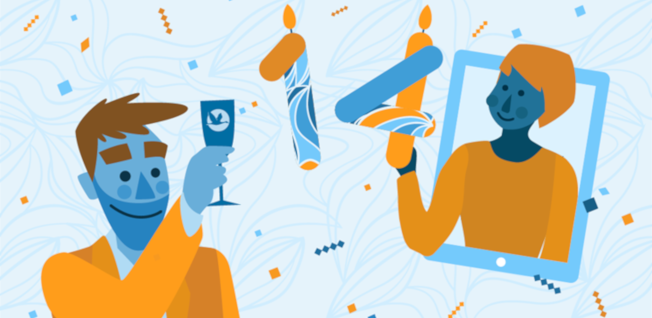 Recurring Highlights: Expat Insider & Our 14th Anniversary
Our Expat Insider survey, which we've conducted each year since 2014, is always a huge highlight. In May 2021, we published the Expat Insider 2021 survey, examining how expats view their life abroad during this time of uncertainty. This was followed by The Future of Working Abroad — a report in which we examine how work life has changed and will continue to change for expats. And to finish the year on a high note, at the beginning of December we published the Expat City Ranking 2021.
In September, for the first time ever we celebrated InterNations' 14th anniversary with a hybrid birthday event, hosted both online and in various communities around the world. It was a lot of fun, and we'd like to thank everyone who helped make this celebration another big highlight of 2021. If you enjoyed this year's event, stay tuned for everything we have planned for our big 15th anniversary in 2022.
---
---
Article Topics