These Festivals Are Guaranteed to Put a Spring in Your Step
These Festivals Are Guaranteed to Put a Spring in Your Step
Did you think you were done with holidays this season? Valentine's Day has come and gone and Carnival may just be a foggy memory, but March offers plenty of celebrations of its own. We've found some of the finest from across the globe to see you through the next few months.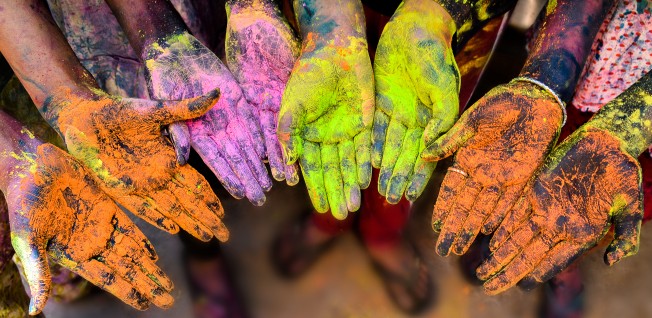 The weather's getting better, the days are getting longer and you can almost smell the sun tan lotion and barbeques. But until then, there is plenty to celebrate in the springtime, too. A post-New Year lull in general merriment has seen many springtime festivals grow in popularity as people look for something to celebrate in these inbetween months. We have collected some of the best festivals around the world that you should be watching out for in the coming weeks.
Holi — The Festival of Color
The eye-catching festival of Holi has gained international popularity in the last few years. A Hindu festival originating in India and Nepal, Holi has spawned smaller celebrations across the world for a giant springtime festivity. Holi is most famous internationally for its images of revelers dousing each other with colored water and powder paint. The kaleidoscopic ritual symbolizes the arrival of summer, mirroring the vibrant colors of brighter days to come.
But despite these joyous activities, the origins of the festival are rooted in a more sinister story.
Hindu legend tells of the demon king Hiranyakashyap, who abused his royal power and commanded everyone in his kingdom to worship him, exclusively. Hiranyakashyap's son Prahlada, continued to worship the God Vishnu and so Hirnayakshyap plotted his revenge, enlisting the help of his sister Holika, who lends her name to the festival Holi. Holika was impervious to fire, so it was decided she would sit on a pyre with her nephew Prahlada on her lap letting him burn to death whilst remaining unharmed herself. However, her inflammability was only effective if she entered the fire alone, and so Holika caught light while Prahlada survived, saved by his goodness and devotion to Vishnu. This is why the festival of Holi was formed as a celebration of good triumphing over evil.
Bonfires reminiscent of those in the legend are still lit on the eve of Holi in a celebration known as Holika Dahan. Traditionally, leaves and twigs are collected from the crossroads within a city and built into a pyre in a prominent place within the town. Two effigies are created to be placed on the fire: one of Prahlada, one of Holika. The effigy of Prahlada is made out of non-flammable material whilst the model of Holika must be able to burn, so the legend can be properly reenacted.
So where should you celebrate Holi? Of course, some of the biggest festivals are in Delhi where multiple events are being put on by the local tourism authorities and the festivities last for several days. But if you can't make it to India, smaller events now take place in many major cities across the world from Montreal to Melbourne, and every other place with a Hindu population will almost certainly be celebrating Holi this month.
St Patrick's Day — More Than Just Guinness and Whiskey
Whilst Holi is a festival of all colors, this March St Patrick's Day celebrates one color in particular: green. The patron saint of Ireland lends his name to a celebration of all things Irish in a festival which has become a worldwide phenomenon. From Tokyo to Dubai, parades and concerts are organized by local Irish networks to mark the date.
However, the Saint who lends his name to this celebration of Irish culture was not actually born in Ireland himself. St Patrick was born in Roman Britain in 385 and was kidnapped aged 16 and forcibly brought to Ireland. St Patrick later became a Catholic missionary and the legend of him driving all the snakes out of Ireland can be seen as parable for him ridding the island of paganism.
Dublin is holding a four day festival for St Patrick's Day, celebrating Irish culture and arts. The themed parade attracts artists and ensembles from across the world to take part, with this year's topic centering on Irish identity.
Outside of Ireland, America has some of the biggest St Patrick's Day celebrations. The New York and Chicago parades attract between one and two million spectators. Chicago holds a month-long celebration of Irish culture in March with parades through the streets, skyscrapers being lit up green and every year, the city pours 45 pounds of vegetable dye into the Chicago River turning it emerald-colored.
Purim — A Jewish "Carnival"
March may see carnival season wrapped up for another year, but the Jewish festival of Purim gives it one last outing. The festival is similar to the Christian celebration of carnival, with fancy dress and street parties taking a prominent positon on this day.
The festival commemorates Mordecai and Esther who, according to holy scripture, prevented a massacre of the Jews. A minister, Haman, plotted to kill the Jews of the Persian Empire but Mordecai alerted the King's Jewish wife Esther to the danger. Haman was consequently executed on the gallows he had built for Mordecai and this narrow escape is celebrated in the modern Jewish calendar.
Recital of this story and the Book of Esther is common during the period, and the 54 names of Haman are frequently read out in Synagogues. On hearing the names, the crowd begins to jeer and shout, increasing in volume as each name is announced. The cacophony is comparable with a football crowd with instruments increasingly playing a role in drowning out the recital.
Donating to charity is an important ritual of the celebration, alongside eating special food, such as Hamantaschen or Haman's ears. These are small triangular pastries, filled with everything from poppy seeds to Nutella.
Historically, indulgence in alcohol was also a key part of the celebration, although in recent years, rabbis have encouraged young people to drink in moderation. Street parties in Israel have grown in popularity and Tel Aviv hosted a Zombie Walk this year alongside its numerous club nights and a Fat Boy Slim concert to round off the celebrations.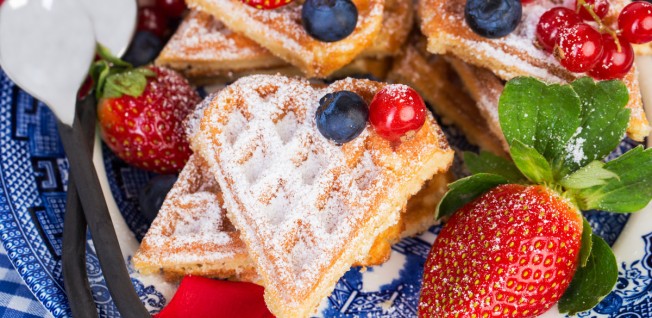 Not Quite so Famous…
If these major cultural festivals don't strike your fancy, there are more low-key observations to celebrate this spring.
A high-spot of mathematicians' calendars, World Pi Day takes place in March, a day focused purely on celebrating the figure of Pi. Pi is the ratio of the circumference of a circle to its diameter, an equation which invariably produces a never-ending number to the approximate value of 3.14159265.On 14 March or 3.14 as pi enthusiasts prefer to write this celebrated date, pi shaped pies are baked and recital competitions are held to see who can memorize pi to the greatest number of digits. The current record was set by Suresh Kumar Sharma who spent over 17 hours reciting pi to 70,030 digits.
If you want to get practicing, you can find it listed to a million digits on pieday.org.
If the pi-themed pies have not completely satisfied your appetite, you need only wait eleven more days for Waffle Day to come around. Waffle Day started in Sweden, under the name Våffeldagen, originally a confusion with the Swedish celebration of "Our Lady's Day" or Vårfrudagen in Swedish. Swedes serve up their heart-shaped waffles with jam or soft fruit and whipped cream or ice cream. Whilst the waffles are usually sweet, salted waffles are sometimes served with toppings of prawn, cottage cheese or salmon.
Food may feed the body, but poetry feeds the soul, and March sees the observance of World Poetry Day. Created in 1999 by the UNESCO Foundation, World Poetry Day has become a platform for small publishers and it helps promote and nourish the tradition of spoken word, with recitals and reading taking place. Poetry is seen as an important art form to celebrate due to its ability to help societies assert their identity and allow endangered languages and dialects to be heard.
It might not seem to be a holiday high-point, but there are a lot of celebrations going on this month. Whether they are spiritual, cultural or just about a love of waffles, many of these festivals have taken off world-wide and are probably celebrated near you. Springtime also presents the perfect opportunity to explore new customs and festivities of people in your new home abroad.
---
---
Article Topics