Top 10 Experiences You Should Add to Your Bucket List!
Top 10 Experiences You Should Add to Your Bucket List!
"Of all the books in the world, the best stories are found between the pages of a passport." As an expat you are probably aware of how rewarding traveling to a different country or place can be. The joy of meeting new people, relishing traditional meals and living beyond your own culture — the list of experiences is endless.
A bucket list is about exploring places and taking part in activities that are most likely once-in-a-lifetime experiences! Unfortunately, the stress of our everyday life often puts a hold on our pursuit of these amazing experiences. Still, writing your very own bucket list is the first step towards making your dreams come true. These are ten great experiences that you should add to your bucket list!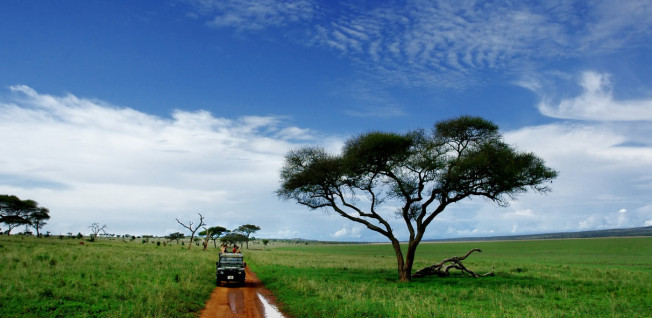 1) Take a Solo Backpacking Trip
Taking a solo backpacking trip will give you full control of what you want to do, and it will help you step out of your comfort zone and learn more about yourself. It might even motivate you to make new friends and boost your confidence! It is also the most cost efficient and probably the most exciting way to travel. There are many destinations that are great for backpacking, such as Spain, Peru, Sri Lanka, and so many more.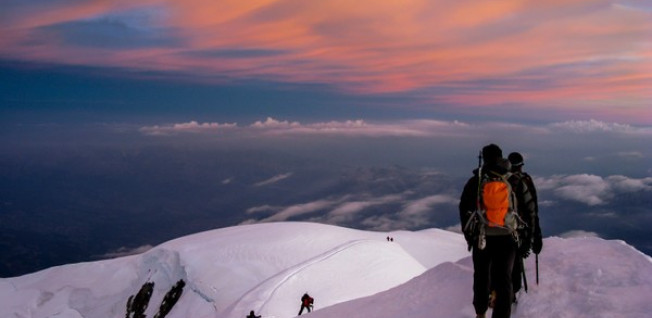 2) Take a Mind-Blowing African Safari
What better way is there to connect to wildlife than taking an African Safari? If you live in a city, you might see an occasional fox digging into a bin or your neighbor's cat catching a mouse but other than that, spotting wildlife is almost impossible. Observing wild animals in their natural habitat can be an eye-opening experience, leading to expressing gratitude for the miracle of all living things, and going on a safari to see giraffes, zebras, and lions is a perfect way to do just that.
3) Wind Down with Camping
We are all so used to our own (mostly urban) lifestyle and the fast-paced way of living that we sometimes forget how to wind down and be present in the moment. A great way to slow down and connect to nature is by camping. There are many areas around the world that offer wonderful opportunities for camping. The biggest advantage is that you will gain some peace and quiet that is not always available when visiting landmarks or tourist attractions. If you prefer a view of mountains and snow over camping in a forest, you could visit destinations such as The Alps in France and the Mount Cook National Park in New Zealand. Switch off your phone to unplug for a while and spend some time in nature by yourself or with friends. You could play games, eat together, and really take the time to appreciate your surroundings.
4) Witness the Northern Lights
Did you know that the Northern Lights actually occur around 100 km above Earth level? You can see them in Norway, Iceland, Greenland, Canada, Finnish Lapland, or Swedish Lapland. No matter which destination you choose to witness the Northern Lights, it is a spectacular sight. Unless you live close to the polar circle, this phenomenon is not something you would see every day. If you decided to plan a trip to see the Northern Lights (which you should) and you don't want to do it alone, you should visit the annual Northern Lights Festival with music, food, and company.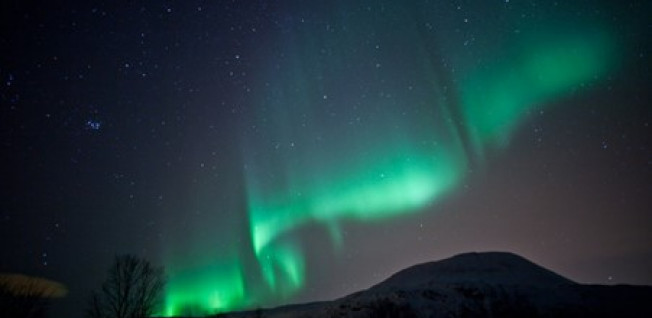 5) Go Skydiving for a Once in a Lifetime Experience
Many people that have been skydiving say that it was the most blissful and beautiful experience of their lives. Imagine floating in the sky and witnessing nature from an incredible point of view! If you're nervous about literally taking the leap, don't worry! Statistics show that a person is more likely to die from getting struck by lightning or getting stung by a bee. Some of the best places to go skydiving are New Zealand, Hawaii, and Switzerland.
6) Become a Dare Devil and Try Bungee Jumping
Are you looking for even more ways to overcome your fears? Then you should try bungee jumping. There are many benefits that you will gain by bungee jumping such as making memories, letting go of stress, and truly feeling alive! It is a test of courage, of course, but if you are not afraid of heights, it can be a fantastic experience.
7) Go Scuba Diving and Experience a Whole New World
Scuba diving will introduce you to a whole new world! Destinations such as Yongala in Australia, Richelieu Rock in Thailand, Navy Pier in Western Australia, and the Great Hole in Belize are great places to explore. There is so much life beyond us and what we know — dive into the ocean and discover something new for yourself!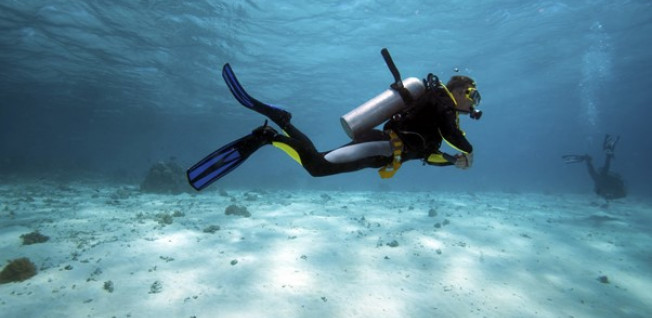 8) Go on a Caribbean Cruise
Enjoy paradise on Earth with a Caribbean cruise! A cruise offers various themes to fit your interests and a family program to ensure your kids will also have a great time. There is a lot of entertainment available and various dining experiences. However, above all, this is a wonderful way to enjoy warm weather, beautiful beaches, and clear water. There are so many islands that you will have the opportunity to visit and explore.
9) Stay in a Luxury Hotel
When travelling for a holiday or to temporarily live in a new place, investing in affordable accommodation is a very wise decision. However, staying at a luxury hotel, even just for one night, can be an incredible experience! Many luxurious hotels offer butler services and provide a driver as well, not to mention the fantastic dining options, room service, and spa areas. Indulge in something that is not a part of your everyday life!
10) Visit and Explore Every Continent
Although some places, such as Antarctica, are very difficult places to visit, it is still possible. Discover new flavors and culture in Asia, explore Sydney in Australia, and tick off all the European countries on your list. Visiting every continent will give you an insight into different cultures, societies, and an opportunity to explore. So why not put them all on your bucket list?
According to many psychological studies, those who live for experiences tend to be much happier than average. So, get started on your bucket list to explore the world!
---
---
Article Topics