Top 10 Hobbies You've Never Heard Of
Top 10 Hobbies You've Never Heard Of
Are you looking for a new way to spend your free time? If you are a particularly active person, you may have tried a lot of different leisure activities. However, there are still some that are rather unusual and unknown. Here are some hobbies you probably have never heard about.
Volcano Surfing
This is presumably one of the most hazardous hobbies you have never heard of. Volcano surfing is an outdoor activity performed on volcano slopes. Riders hike up and slide down, similar to snowboarding. It was only a matter of time, perhaps, before the sport migrated from mountains of snow to the ash plains of active volcanoes. Potential dangers include falling off and possibly getting cut by the rough volcanic rocks or inhaling toxic gas. If you take some precaution, however, you might just end up having one of the most fun, adrenaline-packed adventures of your travel life. Just make sure you wear some protective gear, including helmet, jumpsuits, and goggles.
Volcano surfing was invented in 2004 by Daryn Webb who took to the black slopes of the Cerro Negro volcano in Nicaragua on a mattress. In the hopes of reaching higher speeds, he later hit the slopes on his mini-fridge. Finally, he settled on a wood-and-formica board that was somewhere between a surfboard and a snowboard. And thus, volcano boarding was born. Ever since then, outdoor enthusiasts have tried their luck at this activity, either sitting down or standing up. Although some high-risk takers do this on active volcanoes, we strongly suggest that you only hit the slopes of inactive volcanoes for your own safety.
Cliff Camping
Cliff camping is not for the faint of heart! But if you like the outdoors and are not afraid of heights, try sleeping hundreds of feet off the ground, in a portable tiny tent, attached only by straps and rock hooks. Even though standing is safe, it may feel extremely precarious. Therefore, we highly recommend sitting or lying in your tent as it is more comfortable. You are required to always wear your harness, even to sleep. It is tied to both the tent and the cliff edge itself making the adventure totally safe.
You have perhaps heard of cliff camping as it has been quite popular with mountain climbers in the last few years. It all began in the 1980s, solidified by climbers endeavoring to scale the notorious mountain faces of El Capitan and Half Dome. They would haul army cots that they'd pinched from the national park's bunkhouses up the cliffs. It may not have been a very safe way to sleep in between climbs, but it was a lot more exciting than the old-fashioned habit of simply slinging a hammock up from carabiners clipped into the rock.
Stargazing
You are probably wondering; how does one develop the hobby of star gazing? Just looking at the stars might sound boring to some. However, stargazers also identify constellations, observe the moon, and many other things. There is so much to look at out there, and, with the internet at your fingertips, you can easily find all the information you need to make sense of the night sky.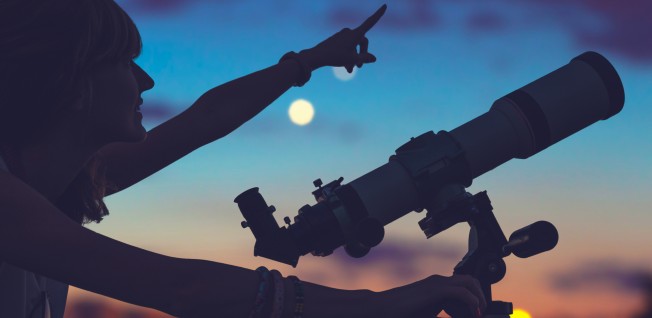 To begin stargazing, you do not need a telescope. All you have to do is go to an area far away from the cities with their light pollution and look up to the sky at night. You should already be able to identify various constellations. However, if you want to make it more interesting, get an appropriate telescope which you can find online at an affordable price. This will allow you to observe more closely and discover more stars, and even satellites.
Drone Racing
Do you love drones? Then this hobby might be just right for you. Drone racing is the perfect hobby for those who strive to build extremely fast and agile drones. You then have to fly your drone through courses at a high speed. This has become a growing sport worth thousands of dollars where 18 or more pilots compete each season to win a championship league. It costs about 200 USD on average to join any league (prices can vary depending on where you live). If you are interested, you can start searching for drone racing leagues near your area. You can also practice with your friends and keep the money to yourself. Just do not forget to check your country's or city's drone regulations before flying.
Thanks to the advancement of technology nowadays, drone racing devices can be made small and affordable enough for anyone. Even with a little technical knowledge, you can still have a great experience without breaking the bank.
Geocaching
Geocaching is like a treasure hunt. It is an increasingly popular and fun hobby that brings technology, adventure, and nature together, a combination that some people didn't think was possible. A hand-held GPS receiver or an app on your phone guides you to a destination, where a hidden container is stored. Once found, you log your visit in an included logbook. You can also trade one of the many small items inside the container for one of your own.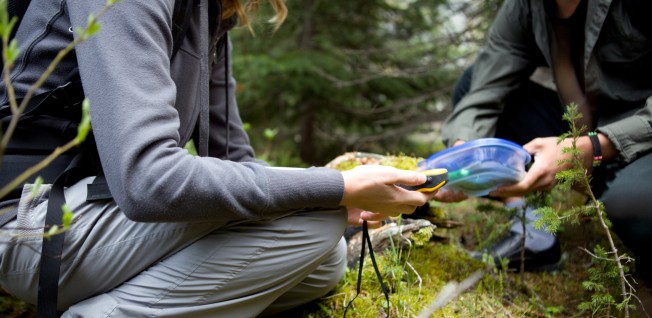 There are several things you need before trying out geocaching. First, you need to create an account with a cache listing site. There are lots of communities that offer completely free access to the caching data and all site features. After that, you need a smartphone with GPS and a portable charger to keep your phone fully charged. This is especially important when going on longer geocaching hikes. You will also need a logbook and a pencil, and do not forget to bring a few fun items in your bag to trade. The rule is, if you take something, leave something of equal or higher value.
Trainspotting
Have you ever heard of trainspotting? If you are thinking of the movie, you are on the wrong track. Instead, the term describes an interest in trains and railways. Train spotters tend to watch trains and track the number of each engine. This isn´t a particularly competitive sport. Instead, people will share information on the whereabouts of the trains, as well as technical data, and specific characteristics.
To start trainspotting all you need is yourself, a pen, and a notebook. This is what makes this hobby interesting. It is old school and provides the perfect excuse to be outdoors more and enjoy the dramatic scenery that only the railway networks can provide.
Soap Art
Soap art was popular on the internet in 2018 as one of the "most oddly satisfying" things to do. Videos of people whittling away at a bar of soap were going viral on YouTube.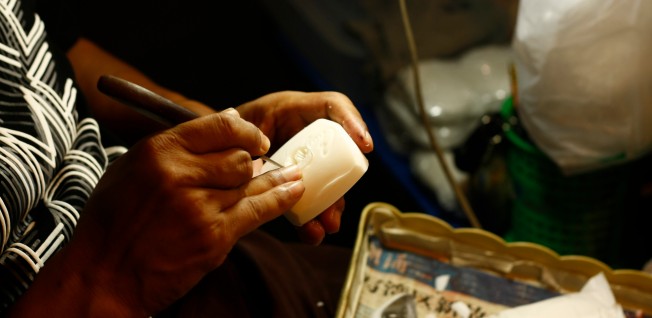 If you want to try your hand at soap art yourself, just use a sharp tool to shape the soaps into little sculptures. This is an art that anyone can learn and it can be an amazing activity for children as well. For adults it can be a gateway to creating amazing sculptures and getting in touch with their artistic side. It's a budget-friendly and non-toxic way for families to spend some time together and express their creativity.
Duck Herding
Duck Herding is a hobby adored by everyone! You have to work as a team with highly trained sheep dogs to maneuver a group of geese or ducks back into their pen. It might sound strange but, surprisingly, it is known as one of the most entertaining activities, combines teamwork, communication, and listening skills. Plus, you will gain lots of knowledge on the traditional skill of sheepdog handling.
This hobby is suitable for all abilities, age ranges, and levels of fitness, making it a very accessible choice for corporate team building events. The activity is not just great fun for those who participate, but it is highly amusing for spectators as well.
Zorbing
Zorbing is very simple: climb inside a big, inflated, double-walled plastic ball and roll down a hill! If this sounds like fun, you're definitely right. These giant balls are a must do! Once you are hooked on this hobby, you can also join a team and compete. The team that goes down the hill the fastest wins. New Zealand is one of the best destinations for this hobby and its amazing landscape is perfect for hosting this sport.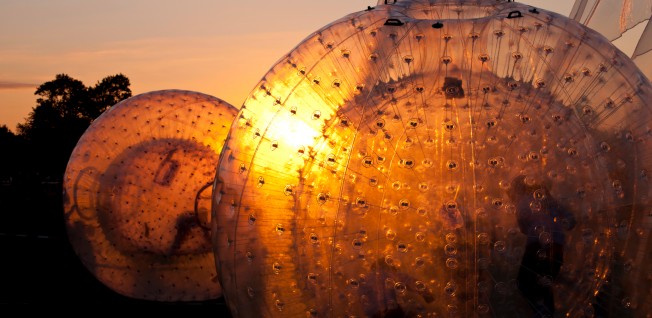 If this experience isn't strange enough already, you can try wet zorbing, which has the added pleasure of about half a bucket of water in the zorb ball, ensuring that your ride is very slippery, not to mention very wet. If you don't like the idea of bouncing around freely inside, there are zorbs with harnesses to hold you in place, so you just roll along with the ball.
Collecting Milk Bottles
There are many people who love to collect milk bottles. Although most people who indulge in this hobby have grown up in the era of the milkman, it can also be quite appealing to anyone who generally loves vintage items and antiques. There are thousands of different milk bottle types to choose from. Educating yourself about them and their market value in general will help make this an even more satisfying hobby and will help you to get a fair price should you decide to sell your find.
The quality of these bottles is great and they are not easy to break, which is why milk bottles can also make versatile and attractive decorative items in the home. They can be used as vases, for homemade candles, smoothies, or juices, and much more. Even though collecting milk bottles is considered very American, many people around the world have become interested in these unusual items as well.
---
---
Article Topics