What It Takes to Succeed: 10 Learnings from 10 Years as a Startup
What It Takes to Succeed: 10 Learnings from 10 Years as a Startup
Growing an idea into a successful business takes time and dedication. Here at InterNations, we have collected our fair share of learnings over ten years as a start-up, from being realistic to the importance of feedback. Read on for our top 10 tips on what it takes for a start-up to succeed!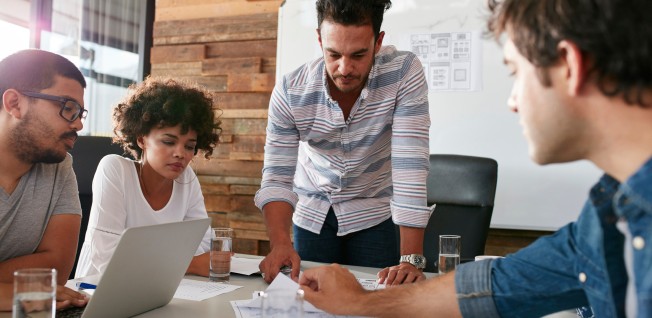 1. Aim High, but Be Realistic
This might sound like a given, but in the beginning, it's important to focus on the core idea of your business — which includes making sure you have one clearly in mind! Everything that goes beyond this point might be great, too, but should be saved for later. Your resources will be limited at the beginning, so make sure to focus on the right things at the right time and don't lose sight of your original goal in an attempt to serve everyone's needs at once.
When the InterNations platform launched in 2007, it did so with an ambitious 235 communities around the world: the global character of our community was a key aspect of the idea behind InterNations. However, while both the platform and our member base grew quickly, it took a while before some other early ideas such as local events or destination-specific guides could realistically be implemented.
2. Don't Be Afraid to Look for Support
The German idiom Aller Anfang ist schwer — i.e. every beginning is hard — especially applies to start-ups. You've got a great business idea, but you have to break it down into manageable details. You need capital. You need to get started on marketing, because the best product is worth little if nobody knows about it. You need to look for office space and tackle various administrative issues, from registering your business to accounting and recruiting.
Luckily, there's no shame in looking for help. Depending on the scope of your start-up idea, securing investors may be a prerequisite anyway. However, also look for support beyond the monetary and make sure to network. Try to find a business mentor, take advantage of the numerous start-up-focused blogs out there, or join an entrepreneur group where you can learn from each other's experiences.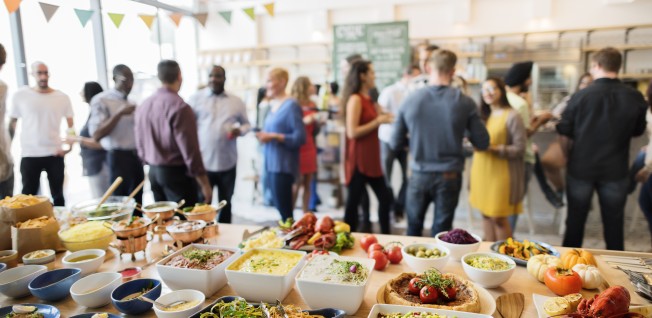 3. Stay Informed
Getting feedback from industry colleagues whenever you can — at conferences, trade fairs, or other networking events — will help you stay informed. Also make sure to read up on what is happening in your industry; especially in the fast-paced IT sector, you can't afford to ignore current developments.
You don't have to follow every trend, of course, but you need to be aware of them in order to judge how they might (not) affect your business. An extreme example would be the noticeable shift from desktop to mobile use this past decade; a development that no online service could afford to ignore.
4. Listen to Your Customers
You shouldn't just keep an eye on the industry, though. Actively listen to your customers and ask them for their point of view. You can find out about their current and future needs and how your product satisfies them in various ways, be it through surveys, product reviews, or even direct conversation.
InterNations Founder and Co-CEO Malte Zeeck makes sure to regularly attend InterNations Official Events around the world, for example, talking to our members and getting their input. The introduction of the InterNations Groups and Activities was a direct result of such feedback: many members told us that they'd also like to attend smaller gatherings that focus on a specific interest or hobby, from hiking trips to book clubs, in addition to the bigger official events.
5. Build a Brand
You have officially started your company, come up with a logo, and registered it together with your name as a trademark. However, building a brand doesn't stop there! What are the mission and vision of your start-up? What are its core values? Who is its target group? What's the attitude your brand should convey? What style in both communication and design will you aim for? The answers to these questions are invaluable when it comes to branding!
A recognizable brand is immensely important when developing and marketing your product: it creates trust, helps you find new customers e.g. through referrals, and even builds financial value — stock exchange prices don't reflect a business' hard assets, after all, but rather the value of its brand. Having a clear mission and vision also gives your employees something to work toward and feel proud of.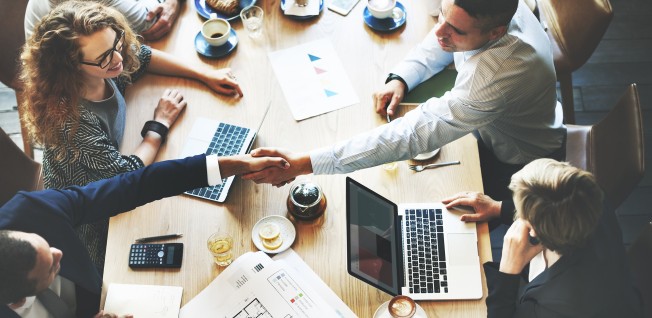 6. Hire the Right People
Your employees are the heart and soul of your company and play a major role in its success. As your start-up grows, you will find yourself hiring more and more people who are bringing in their own expertise. However, when selecting and interviewing applicants, don't just focus on their CV and the skills they can offer.
They also need to fit in as a person, which is all the more important as start-up teams are typically small. Show a promising applicant around your office so you can both get a feeling for how they'd fit. Or invite colleagues they'd be working with closely to join you towards the end of the interview and take their impressions into account.
Lastly, hire those who really believe in the value of your product, as well as the mission and vision of the company! Resources are notoriously low in start-ups; having employees who are willing to go the extra mile because they believe in what they are doing can make all the difference. At InterNations, around three-quarters of the team are expats themselves. They know first-hand how hard it can be to live abroad and fully support the InterNations mission of making expat life a great experience!
7. Share Responsibilities
Speaking of employees who are invested in your product: make sure to delegate responsibilities early on. It might be hard at first; your start-up is your baby, after all, and as any new parent will be able to attest, there are few things scarier than that first time you're leaving your kid with somebody else.
However, there are several arguments that speak for delegating: Entrusting your employees with more autonomy can boost morale and make them more invested in the company and its success. It also enables them to grow with the start-up — your early employees might become your most valued experts and trusted managers. And last but not least, letting go frees up your time so you can focus on the bigger picture.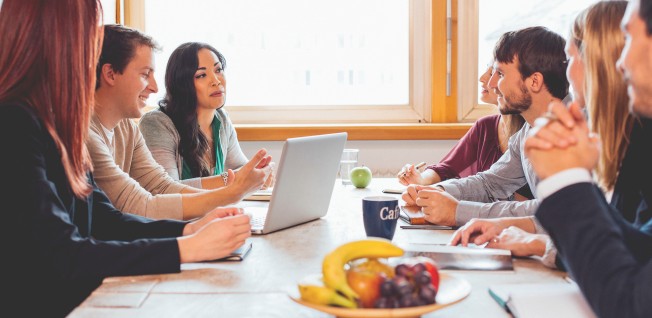 8. Give and Take Feedback
When delegating tasks, it is extremely important to clearly communicate your expectations, so make sure everyone is not only aware of the "what" and "how" but also on how to follow up with each other. Open communication channels that go both ways are not only vital for specific projects, though. The bigger a company grows, the more important it is to establish a feedback process and take the time to follow it through.
Feedback can also be shared through less formal channels: team breakfasts or lunch dates, for example, provide a great opportunity not only for getting to know one another better on a personal level but also for "talking shop" in an informal, low-stress setting.
9. Document and Share Knowledge
Over time, your start-up is bound to grow in complexity. Being able to quickly look up how something's done can prove a big help. This particularly applies to training new employees, covering somebody on sick leave or vacation, or rare tasks that are not easily remembered.
The earlier you start documenting relevant knowledge and encourage your employees to do the same, the better. Internal wikis have proven useful for this task — they are easily accessible, fully searchable, and can grow with your company. There are of course other ways of and tools for managing knowledge; the important thing is that you do it!
Next to documenting, you might also want to think about introducing regular sessions that encourage knowledge sharing. You've got somebody in your team who's a pro at time management? Let them hold a workshop. Or your administration staff has always been curious about the magic that's happening in software engineering? Give them a glimpse behind the curtain with a department exchange.
Your team and their knowledge is your biggest resource, so make use of it!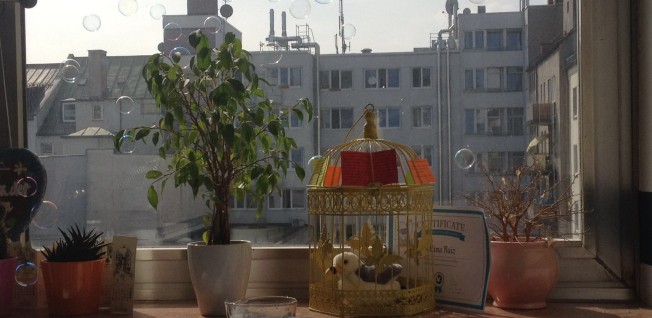 10. Don't Lose the Start-Up Spirit
After a decade in business, InterNations can hardly be called a start-up anymore: we've got 2.8 million members around the world, and our over 100 employees do not only work in Munich, but in Vilnius and Madrid as well. However, that does not mean we've lost the start-up spirit: We still have a comparatively flat management hierarchy, small teams, and regular team events. The kicker table in the breakroom continues to be just as popular as the "lunch lottery" that randomly pairs up employees to have lunch together. The Engineering Team enjoys hosting the odd innovative Coding Night. And a monthly "Golden Albatross Award" has everyone voting for a colleague they feel deserves special recognition.
Regardless of how big your company grows, you should also try to keep up that original drive and the sheer passion that defines a start-up. Foster an atmosphere of agility and inclusiveness that allows your employees to experiment, invent, and react quickly. Be transparent about decisions and goals. Hire the right people who are enthusiastic about your product. And last but not least: keep it fun!
---
---
Article Topics