Two Fastest-Growing German Networks Join Forces: Largest Global Expat Network Goes to XING
XING, the leading business network in German-speaking countries, acquires InterNations, the largest expat community in the world.
InterNations GmbH, that was founded and is still based in Munich, has been fully acquired by XING AG.
The company will continue to operate as a separate brand led by the two founders and co-CEOs, Malte Zeeck and Philipp von Plato.
As well as strengthening existing expat communities, XING will also invest in developing InterNations' expat services and B2B business.
Munich, 13 July 2017 — Munich-based InterNations (www.internations.org), the world's largest network for people who live and work abroad, has been acquired by XING AG. InterNations will continue to operate as a separate brand, and the founders and co-CEOs, Malte Zeeck and Philipp von Plato, will remain with the company to manage the business and implement their vision. As well as strengthening existing communities, XING will also invest in further developing the expat services and B2B side of InterNations' business.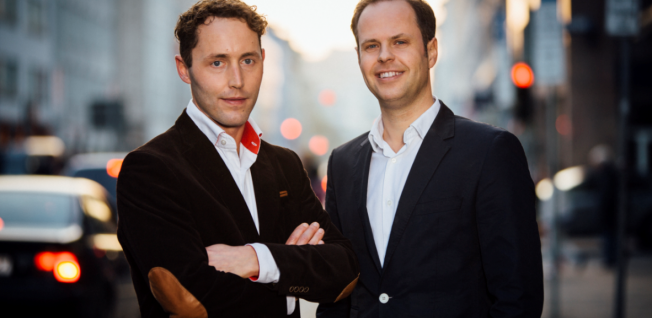 XING Enhances Its Position with International Specialist for Local Offline Networking
InterNations provides global and local networking opportunities, as well as information on living and working abroad. It also offers expats the chance to meet face-to-face: 1.5 million members attend over 50,000 offline events and activities in 390 cities around the world annually.
Thomas Vollmoeller, CEO at XING AG, said: "XING connects people — not profiles — with one another. For that reason, we bring people together on a regular basis so they can network with one another on a business level and have a number of opportunities to find inspiring new contacts. By acquiring InterNations we now have a real specialist for local offline networking. This new member of the XING family will help us expand our expertise considerably in this field."
In the ten years since InterNations was founded, globalization has picked up speed. Everything from the distribution of goods to family life has grown more international. Crossing borders has become somewhat of a norm: according to Finaccord, there are around 56 million people temporarily living abroad right now.
Philipp von Plato, Founder and Co-CEO at InterNations GmbH, said: "XING is an ideal partner that will help us grow our community business among both customers and corporate clients while also enabling us to continue developing our expat services. We are looking forward to sharing our international event experience and expertise with XING."
One Global Point of Contact for Individuals and Businesses
While XING will continue to focus its attention on German-speaking countries, InterNations has had an international focus since day one: right now, only 12 percent of its 2.7 million members live in Germany, Austria, or Switzerland. InterNations will therefore continue to operate as a separate brand.
As well as enormous potential to grow in their member base, InterNations sees additional opportunities when it comes to expat services and B2B sales. Malte Zeeck, Founder and Co-CEO at InterNations GmbH, said: "We have noticed that many of our members perceive their move abroad as complicated and time consuming. We want to simplify this process through developing and offering dedicated expat services for expats and their families. In regard to B2B sales, we've noticed that many businesses are interested in an international support solution for employees they are sending abroad. With the strategic and financial help of XING, we want to meet these needs."
With its headquarters in Munich, InterNations employs over a 100 people from around 30 different countries. InterNations is further supported by many dedicated volunteers who act as Ambassadors and Consuls in their local communities. InterNations' founders and co-CEOs, Malte Zeeck and Philipp von Plato, will continue to jointly manage the business. Since 2011, the company has been financed out of the operating cashflow. This year, InterNations aims to increase sales by 20 percent and expects revenue in the low double-digit millions in 2018.
About InterNations
With more than 4.8 million members in 420 cities around the world, InterNations is the largest global community and a source of information for people who live and work abroad. InterNations offers global and local networking and socializing, both online and face to face. At around 6,000 events and activities per month, expatriates have the opportunity to meet other global minds. Online services include discussion forums and helpful articles with personal expat experiences, tips, and information about life abroad. Membership is by approval only to ensure we remain a community of trust. InterNations is part of the New Work SE, a group of brands that offer products and services for a better working life.
Find more information about InterNations on our press page, in our company blog, or in our magazine.
Press Contact