Achieving a Milestone – The InterNations Dubai Well in Benin
Achieving a Milestone – The InterNations Dubai Well in Benin
One year ago, Dubai Changemakers Consuls, Amr Heikal, Cristina Caringal and Melissa Carelse set out on a mission to build a fresh water well for around 1,250 people in Benin, Africa. They understood the importance of providing reliable water for families in need and decided to highlight this crucial social issue to their fellow Changemakers. Through three different activities, which over 300 members took part in, they raised money to build this well.
One year later, the InterNations Dubai well has been successfully constructed! Our Changemakers share their inspiring story on how they managed to achieve this outstanding milestone. They show us how they used our Changemakers platform to transcend boundaries and make a positive impact in another community albeit the distance.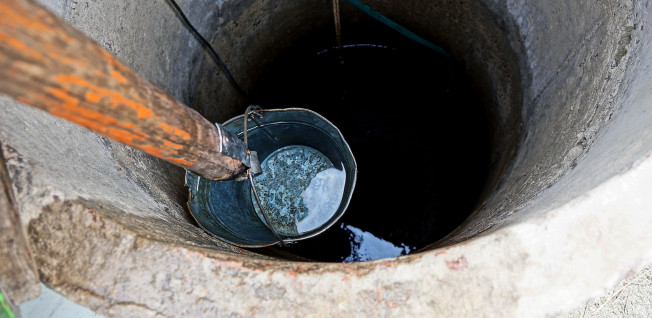 1. What drew you to donating a freshwater well and why did you choose Benin in particular?
It is shocking to know that in the 21st century, one in nine people globally still have no access to clean water. There are over 1 billion people on earth who suffer needlessly. This was the driving force behind our project. Though we knew that this would be a slow and expensive process, water is a necessity for life. We thought about the numbers of lives we could make a positive impact on and this encouraged us to pursue this vision.
We first set about thinking about the following:
the life span of the water well
the depth of the well
the costs involved in pursuing a project like this
We initially did not have a particular city in mind yet, but after considering all the above factors, building a well in Benin best fit all our criteria.
After doing our research and reaching out to Dar al Ber Society, a local NGO, we got all our answers:
The depth of a well in Benin would be 15-20 meters.
The life span would be 40 years.
Our well would impact 250 families, which is around 1,250 people.
The well would cost around 2,000 USD to build.
We then decided that this would be an achievable project.
2. This project took about one year to be completed. What were some of the hurdles you faced and how did you overcome them?
The first hurdle we faced was the question how we could build a fresh well on our own. Soon enough, we realized that it would not be feasible or achievable. Therefore, we decided to combine our efforts with an official existing nonprofit organization that focuses on this kind of charity work. The fact that InterNations does not have a legal entity in Dubai was the second hurdle. This was then easily solved by working hand in hand with an existing approved charity. Therefore, we highly encourage other Changemakers Consuls to partner with reputable local nonprofit organizations.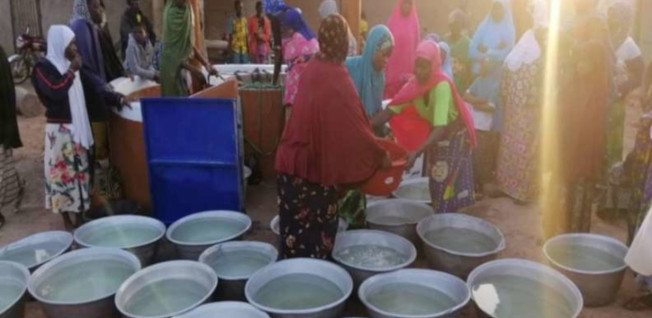 3. What are some tips you can give to fellow Changemakers who would like to take part in an overseas initiative such as this?
First you need to find a reliable partner. Make sure that you carefully check the reference of the chosen nonprofit organization and make sure they are registered with the proper ministry or authorities. It's also a good idea to speak to people who have worked with them in the past and always ask questions when in doubt!
Before you proceed, always sign a written agreement that states all the details of your plans.
Be creative in how you attract our members to contribute to your cause. In our case, we held activities where we hosted fun games like darts, foosball, and billiards while offering happy hour drinks. It does not hurt to have a little fun when profits go to a good cause!
Finally, stay positive! Every hurdle has a way around and you just need to think out of the box.
4. How did each member play their part in bringing this vision to live?
We were three Consuls working together on this project — Cristina Caringal, Melissa Carelse, and myself. Without their help, this vision would have never came to life. As mentioned above, we had to create three activities to reach our goal, not just one.
These took place between August and November 2019.
All in all, we had over 300 members coming together for a good cause! Each member made a small financial contribution, some more than others.
5. Your goal was to complete this project by 4 January 2021 and you achieved this! How do you feel about this and how will you mark this special achievement with your group?
Honestly, our goal date was 4 January 2020. We achieved our goal with a one-year delay due to COVID-19. The drilling couldn't go as planned in March 2020 and everything was halted, but we never gave up.
We are very proud of our achievement and we have named our well "InterNations Dubai Well" and we want to thank everyone that supported us. We are planning to celebrate our achievement by inviting all 300 members that participated in our cause to present to them pictures of our well and the impact this has had on the Benin Community.
6. What are your plans for 2021?
For 2021, we have added two new Consuls to our Changemakers team, Chrisyle and Vernon, and we are elated to say that ideas are flowing!
Chrisyle noticed that COVID-19 related job loss is impacting everyone, but women have taken the hardest hit. So, as a team, we became concerned about single mothers with babies and toddlers who lost their jobs.
This year, we will be running a series of activities to support those single mothers by collecting sanitary items such as diapers, wipes, soap, shampoo, toothpaste, creams, baby formula, or baby food.
Let us all hope for a better 2021!
---
---
Article Topics