Beyond Charity — The InterNations Changemakers
Beyond Charity — The InterNations Changemakers

By Elena Born
International Day of Charity takes place every year on 5 September. Created by the United Nations, this day is dedicated to "eradicating poverty in all its forms and dimensions" as the "greatest global challenge" and "requirement for sustainable development".
On this day, we do not only recognize this challenge but also the need for non-profit and for-profit organizations, as well as individual groups to play their part. The InterNations Changemakers support various initiatives, schools, and shelters with their actions, money, and goods to help make the world a better place.
A Full Stomach in Madrid
Our Changemakers Group in Madrid is dedicated to fighting hunger, in order to make the world a little better every day. The group regularly collaborates with CASA Solidaria, an organization which helps people in difficult situation. They hand out homemade food five days a week at Tirso de Molina Square.
The organization is always looking for volunteers, particularly on Thursdays and Fridays when the weekend is drawing near, who help prepare and hand out the food. Of course, you don't need to be a Michelin-starred chef in order to contribute: even those with mediocre cooking skills can help out by making a salad or a sandwich. Fresh fruit is also always a nice addition.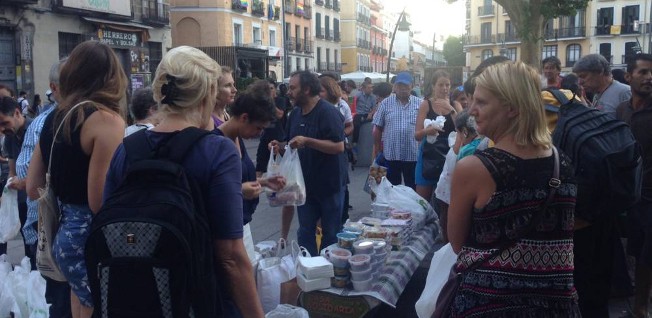 No matter what they prepare, the members of the group put their heart into it with every meal they make and love to spend their time handing out the food to those who need it.
Nothing But Sand in Los Angeles
While expats in Madrid work hard to support people in need, Changemakers in Los Angeles are doing something for the environment. Beaches around the world see an increasing amount of waste either being left behind by visitors or getting washed up at the shore. Together with Nothin' But Sand, an initiative created by Heal the Bay to clean up beaches every third Saturday of the month, group members gathered at Dockweiler State Beach to get their hands dirty and the beach clean.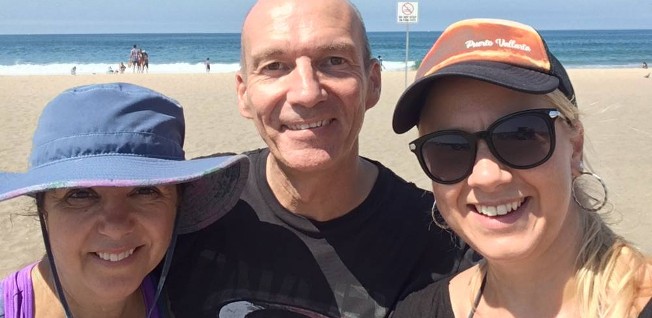 From beach clean-ups to volunteering at a homeless shelter, helping homeless US veterans by donating food and clothes, and refurbishing and painting buildings in Compton, the group does not just support one cause but many which are crucial in helping different communities in the city of Los Angeles.
These Shoes Were Made for Walking in Amsterdam
Maybe a little less exciting than spending a day at the beach but equally important is the Shoes for Shelter collection of our Amsterdam Changemakers. At the end of August, the group called for shoe donations for a local women's shelter for the second time now. Sneakers and boots are particularly popular among the women.
The Changemakers Consul Liz Hiscock organizes the pick-up of these donations herself and is also not shy to introduce group members to other kinds of community service, from volunteering at a homeless shelter to raising money for the fight against human trafficking.
Are you curious about what the Changemakers Group in your city is doing or would you like to get involved? Then learn more about the InterNations Changemakers and find out how to make a difference.
---
---
Article Topics