Building a Better World — Universal Children's Day
Building a Better World — Universal Children's Day

By Elena Born
Universal Children's Day, established by the United Nations, takes place every year on 20 November and focuses on children's rights and welfare, as well as building a better world for kids.
Supporting the most vulnerable members of our society is a year-round challenge that many organizations and individuals take on, and the InterNations Changemakers are no exception. Many of our Changemakers Groups work hard to support orphanages, refugee kids, and disabled children in different ways. Today, we want to introduce you to four of them.
Summer Days in Munich and Tokyo
The Tokyo Changemakers supported Playground of Hope at the summer festival of Kamakura Children's Home and Orphanage. According to Group Consul Shannon, there are about 30,000 children in Japan who are unable to live with their immediate families. The Japanese child welfare system is not very well known, so she was happy to introduce other expats to this world. "I had the pleasure of sharing this with other amazing InterNations Changemakers, with another member even becoming a regular volunteer at the orphanage."
At the summer festival, the group ran the Dagashi (traditional Japenese candy) fishing game, preparing the candy beforehand, taking tickets, and stamping the kids' cards. "We were one of the most popular attractions," Shannon says. "It was a pleasure seeing the smiling faces of the children as they got their treats." The game was a lot of fun for the kids… and the volunteers.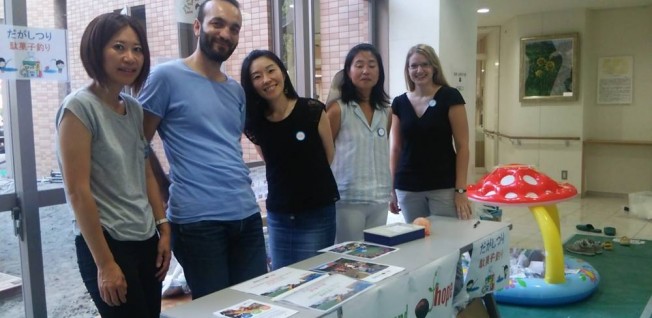 Summer activities were also the focus of the Munich Changemakers. They were working together with "Willkommen in München", an organization for children and young adults between the ages of 6 and 27 belonging to different nationalities, confessions, and social groups. Angelina, who organized this Changemakers activity, told us that it "was a very nice way to help those who are new in Germany to integrate into society. Unlike with regular studies or communication with bureaucratic offices, it gave people an opportunity to get together and learn in a relaxed atmosphere." Their summer program included all kinds of different activities for the kids to try out.
The Changemakers lended a hand at some of these activities ranging from urban gardening to cooking, a kreativlab, and much more, throughout the entire month of August. "It was very memorable for me when one young man suggested to teach me how to ride a skateboard," Angelina admits. "Everyone has something to share: be it time, skills or food!" The experience was enriching for both helpers and attendees and, with the Changemakers' help, the summer program was a great success.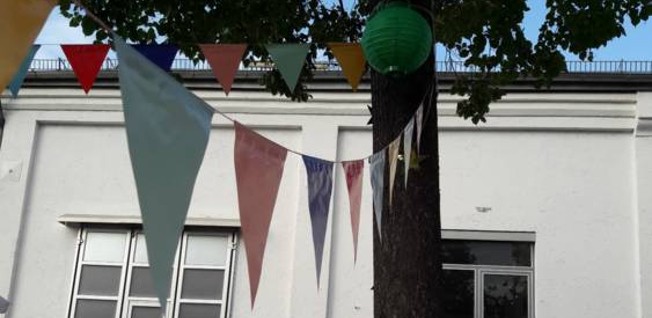 Making an Impact This Christmas in Johannesburg and Sydney
Supporting children around the world is not just a summer activity, of course. The Changemakers in Johannesburg are already getting ready for Christmas with the Santa Shoebox project.
This project provides underprivileged children in South Africa and Namibia with Christmas gifts. "These kids dont receive anything the whole year so this is something special that is just for them," Group Consul Prebashni explains. "It makes a difference in a child's life in that they get to feel like people care and someone took the time out to prepare this just for them."
The project's goal is to collect 100,000 shoe boxes, with 200 provided by the Johannesburg Changemakers alone. The group got together at the end of October to start the gift-wrapping early and make sure to get the gifts ready for Christmas. Prebashni was excited about the big turn-out. "The most important thing I got out of this event was that there are people out there who want to give their time and who do show up. This was a nice surprise."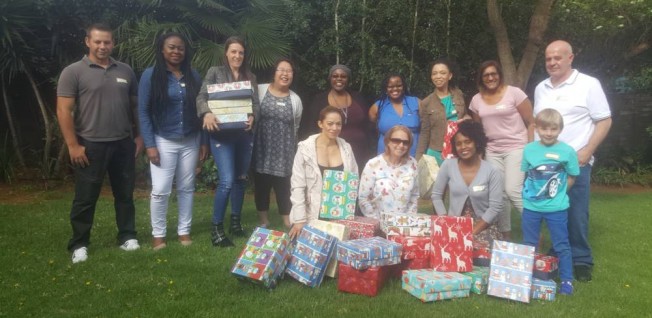 The Sydney Changemakers invited everyone to join their Social Impact Night and learn something about a great organization in their community. Bear Cottage, the only children's hospice in New South Wales, provides support and end-of-life care to kids with a limited life expectancy as well as their families. Unlike regular hospitals, the hospice aims to provide a cozy environment. As Group Consul Rio puts it, "a warm, home-like environment is what everyone needs in such a situation — not just a well-equipped hospital." Part of the entrance fee went towards supporting this great organization.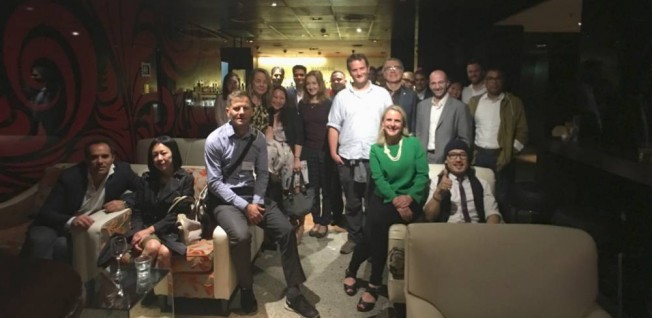 This evening was the perfect chance for the Changemakers to learn more about the great work Bear Cottage is doing and the many ways to support them, as well as to "contribute something to their second home Australia." Members of the group also used the opportunity to network with each other and get all of their friends involved in this great cause.
Are you curious about what the Changemakers Group in your city is doing or would you like to get involved? Then learn more about the InterNations Changemakers and find out how to make a difference.
---
---
Article Topics