Changemakers Bridge the Gap in Rio de Janeiro
Changemakers Bridge the Gap in Rio de Janeiro

By Conor Rushby
Consul Caroline Schalinksi joined the Rio de Janeiro Changemakers in August 2018. Since then, there has been a flurry of social activities in the community, as Caroline brings together locals and expats to make a difference in the lives of local children. Here, Caroline describes her experience with the InterNations Changemakers and gives advice for anyone wishing to get involved.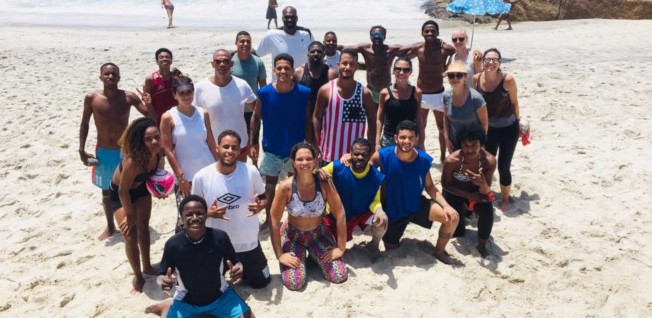 Rio is a city that conjures many images. Pristine beaches, carnival culture, or the statue of Christ the Redeemer looming over the bay. It's unfortunately also well known for its social inequality, with its favelas perched on steep hill sides, a far cry from the apartment blocks of Ipanema or Copacabana.
It's this geography and degree of separation of affluent and poorer communities which new Consul Caroline had to contend with. She first heard about InterNations through friends, attending an activity in Rio's Wine & Food Group, and signing up thereafter for more activities. That's when she became aware of the Changemakers Group, which grabbed her attention as she is a volunteer for various social initiatives herself. Connecting expat volunteers from InterNations with these initiatives seemed an ideal way to help address local issues.
However, as Caroline explains, "Security is the biggest issue in Rio. The social institutes are usually located in poor areas around the main city and these areas often have a history of violence. Especially as a foreigner, it is better to avoid them. My idea was to connect the NGOs I already knew, as well as some new ones, and talk about how we can support them with more than money and without us being present at the institute all the time."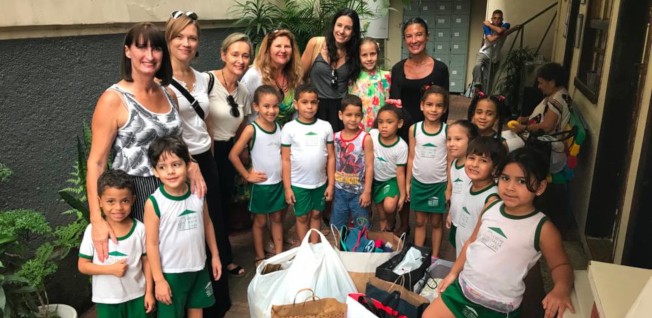 Leveraging the skills of InterNations members, Caroline has been able to support local NGOs in a variety of ways without security being an issue. She explains, "So far, we have donated old clothes to a social bazar, and collected office supplies for a favela project, and delivered them at a meeting point outside the favela. We also met with another favela sports project at the beach for a social training and donated a small amount for them to buy sport supplies. Recently, we even attended a favela children and youth choir training together."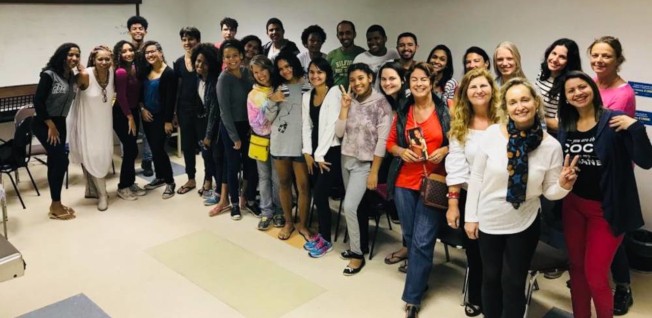 That's not to mention the Group's ongoing mission to collect as many beer and soda can caps as possible as part of a recycling scheme that swaps caps for new wheel chairs at a local children's hospital.
Caroline says that her approach has been well received. "Most of the foreigners from the Changemakers Group I have already met would like to visit the institutions and help the people there directly, but they are also aware of the danger, so they are glad to have this option."
Each particular community has its own unique challenges when it comes to organizing activities, but Caroline's advice is to start small in familiar territory. "Bring in ideas from projects you already know and trust, to be included as activities in the group. It does not have to be a sensational idea, every small local action is precious and can make a big difference for a person who is really in need. Rio is full of these small projects, and you only have to look around your own community to see how you can make a difference even on a small scale!"
Are you curious about what the Changemakers Group in your city is doing or would you like to get involved? Then learn more about the InterNations Changemakers and find out how to make a difference.
---
---
Article Topics