Expat Tips: Experience the Local Culture
Expat Tips: Experience the Local Culture

By Monica Hide
Many expatriates that move abroad often, although unintentionally, end up in an expat bubble. This is of course natural — there's comfort in mingling with people who are in the same situation! However, remaining in the bubble can mean missing out on all the exciting quirks your host country has to offer. So why not try out a couple of these tips to go out and experience the local culture?
Try the Local Cuisine
Perhaps the simplest way to experience the local culture is by trying the local cuisine. Ditch TripAdvisor, Google reviews, or whichever website you usually use to find places and ask locals for recommendations. This could be a colleague, a parent at the playground, or even a stranger on the street. I've found some of my favorite restaurants by playing the "I'm new here" card and asking locals where they like to dine best. People are generally more than happy to share their hidden gems, and the greatest part about going off the beaten track is, nine times out of ten, it doesn't come with a tourist price tag.
Another way to get out and taste the local cuisine is by going to a food market. There you will find plenty of vendors selling delicacies and homegrown produce from the local region. My experience with food markets is that the majority of the time the stall owners are very friendly and helpful. I've asked on several occasions how to cook certain ingredients and found that vendors will not only explain how to prepare them but will also even recommend a few of their recipes.
Learn the Lingo
Although you might be getting by just fine without speaking the local language, there is something rather novel about being able to communicate with locals in their mother tongue. Aside from the obvious benefits of feeling more confident in knowing what is going on in day-to-day life — I personally hate it when I can't understand the announcements on the metro — learning the local language allows you to appreciate the culture on a whole new level.
More still, learning another language also gives you more perspective on your own. I have on a few occasions perceived something to be a universal truth, however, soon realized after learning another language that maybe it's more culturally bound — especially when it comes to humor.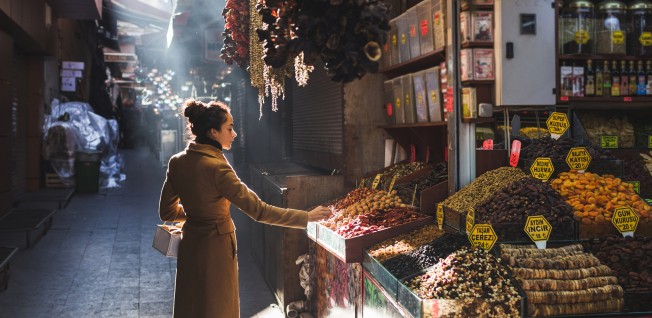 Go on a Historic Tour of the City
You probably know the city center well and have passed through countless times, but have you ever stopped to learn about the different landmarks and the historical events which have happened there? If you're reading this thinking "actually I haven't", then why not become a tourist for the day and go on a guided walking tour? Most cities have free ones where you can pay whatever you feel at the end, and some even have more specific tours for things such as wine or architecture. I would highly recommend this as a way to spend a free weekend, especially if you want to impress family and friends with your knowledge when they come to visit!
Discover Local Traditions
One of the best parts of living abroad is being able to witness first-hand local traditions and events. Most regions tend to have their own traditions, and while some might now be widely spread and celebrated internationally, it's always an experience to go and witness it where it all originally began.
Some events have a special dress code and if you don't want to end up looking like a tourist, then it might be a good idea to consider investing in a matching outfit for yourself. It's something that can later serve as a reminder of your time as an expat. When I moved to Munich, I bought myself a dirndl (a traditional Bavarian dress) to wear to the infamous Oktoberfest. Although it sits in my wardrobe for the majority of the year, when I do get the opportunity to wear it, I feel a part of something special.
If you're not sure on paying what can often be a considerable amount, finding a rental place is also an option. Don't be afraid to ask the shop assistant about the cultural significance of the attire and how to wear it correctly — most locals love sharing their traditional customs!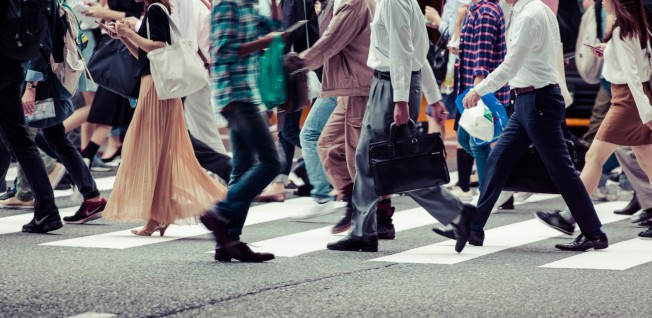 Learn from Others
People-watching can tell you a lot about the traits of the local people: how do they interact at the supermarket, what is the etiquette on public transportation, or is it acceptable to blow your nose in public? The best part is that this tip can be incorporated into everyday life and you don't need to take extra time out of your busy schedule. It can be done on your daily commute, or while you're waiting for a friend in a restaurant. Of course, if you want to sit in a café and people-watch all day, by all means feel free!
Once you have learned the local way, try testing it out for yourself. This might be simply saying "good morning" to the bus driver, or how you greet someone in public. But whatever it is, you will feel pleased knowing you've blended in successfully and are experiencing life like a local.
To see the rest of this ongoing video series with our resident expat expert Lauren, visit our Facebook page. There you can share your feedback with us or even ask for advice — we may just use your question as the starting point for the next video!
---
---
Article Topics