Expat Tips: Stay in Touch
Expat Tips: Stay in Touch
Living abroad means making new friendships that can last a lifetime. Unfortunately, those friends might move on to a new location, or you might be the one leaving. At the same time, you're far away from your family and friends behind back home. Although life can get in the way, it is so important to maintain these relationships, and we should keep in touch with the people we love even if we don't have a lot of time
Put in the Effort
Putting effort into relationships goes a long way, particularly when it is with people who aren't in the same city as you. If you don't put in the effort to stay in touch with your friends and family, these relationships can fall apart. As Lauren says, a simple phone call or email can be enough to let them know that you are thinking of them and that you value your relationship with them. So, check in with your friends and family now and again, update each other with news and ask each other questions. . Show an interest in their life and tell them all about yours!
Schedule Phone Calls or Video Calls.
There can often be a big time difference between you and your loved ones which can make keeping in touch with each other a little more difficult. A good way to overcome this is to choose a time that suits both people for a phone call or video call, mark it on your calendar and stick to it! Having this set time means you can chat without any distractions. Without setting a time to talk, it is unlikely that you will call each other as often. It can be difficult if you are busy, and you may have to make time in your schedule every now and then in order to be able to talk. Although this isn't ideal, it is necessary to maintain that relationship and will be worth it!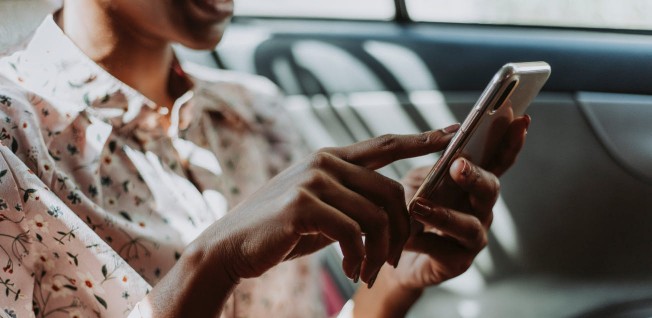 Make Your Connections with Your Loved Ones More Fun!
Video calls or phone calls can sometimes become mundane, especially when you are doing it a lot. A nice way to spruce up your contact with your loved ones is to send post cards or letters. Writing to each other is old-fashioned, but it is actually a lot of fun. The person receiving it will appreciate the time put into it and they will really enjoy reading it. It is something that can be held onto and treasured for a long time.
Although it takes longer, the excitement of receiving letters and postcards makes up for it. Getting a letter from home can be very special and can help if you are feeling homesick at the beginning of your life abroad. Ask your friends and family back home to include photos and send some back to them. That way you can have a photo to look at when you miss home, and they can have a photo of you for when they miss you. I think it's safe to say, we all enjoy receiving a letter, and so what better way to keep in touch?
Visit Each Other or Meet Halfway
If you are both able to, try visiting each other every now and then. This one is tricky as it can be expensive, but there are ways to manage the costs. Visit during off-season when flights are cheaper and share accommodation with your loved one. If there is a huge distance between you, you could also meet each other halfway and take a vacation together. Visiting each other means you get to see each other face to face and spend quality time together. It gives you something to look forward to and memories to hold onto forever.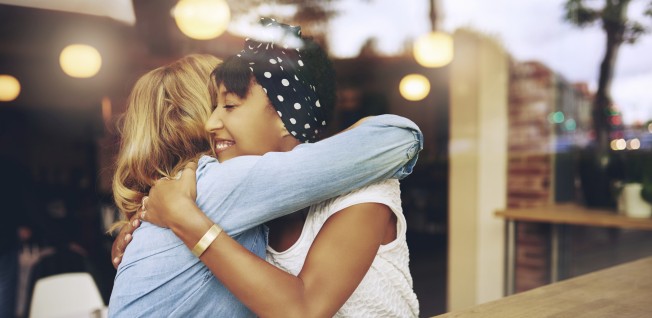 Blog it!
A blog provides your friends and family with the opportunity to see and experience your expat life with you, meaning they can feel closer to you despite the distance that separates you. They can see how you are getting on and what life is like for you. When you call them, they will know some of the things that you've been up to and you can talk about it. Encouraging your friends to start their own blog can give you the chance to see their life and talk to them about their experiences. Your expat blog also gives you something to always look back on. It can be there to remind you of the time you spent in different countries and the friends you made while you were there.
To see the rest of this ongoing video series with our resident expat expert Lauren, visit our Facebook page. There you can share your feedback with us or even ask for advice — we may just use your question as the starting point for the next video!
---
---
Article Topics