#ExperienceInterNations — Our Favorite Photos from around the World
#ExperienceInterNations — Our Favorite Photos from around the World
In our most recent Instagram contest, we asked InterNations members from around the world to share pictures from InterNations events and activities using the hashtag #ExperienceInteNations. Receiving over 250 entries — from yoga sessions to tulip walks and networking events— we had an incredibly tough time choosing our favorites!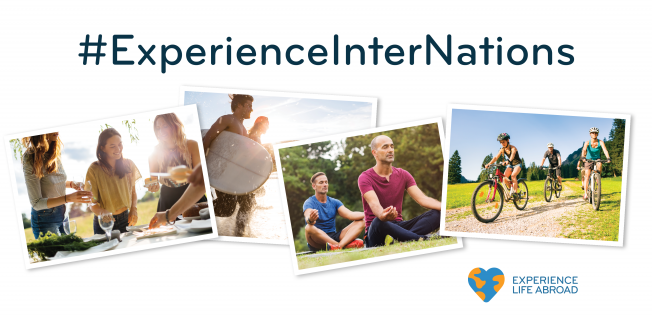 Runners Up: From Boogying to Biking
We want to say a big thank you to everyone who participated! We loved seeing the variety of experiences you had with your local InterNations Community. All of these great photos made voting a challenge, but we managed to narrow it down to three finalists and one winning photo!
Dancing the Night Away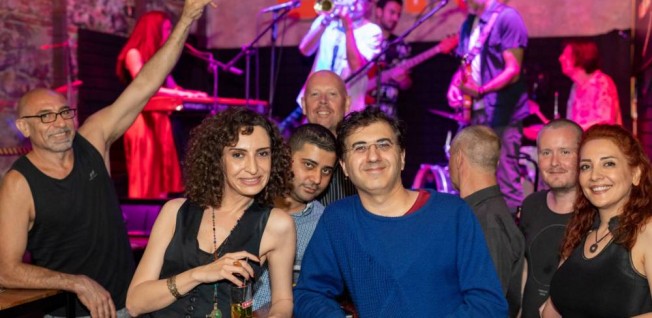 Aysun is a Consul for the InterNations Izmir Community. She submitted a photo from one of the activities she hosted as a Consul of the Izmir Art and Culture Group, called "Let's Funk!". There, our members danced to live music from the band Keep Rollin' and joined in some great conversations. Aysun told us, "I felt so special getting support from my Consul friends and having the event appreciated by the attendees."
Her favorite InterNations experience so far though has been a Wednesday Night Fun activity organized by her fellow Consul and friend Ozan — "the atmosphere of the venue, the vibe of the attendees, and the great playlist, made the night perfect."
While Aysun is not currently an expat, she appreciates having many international friends and learning about their cultures. In fact, she wants to get out and see more cultures around the world to broaden her horizons — "don't be afraid to explore the culture of the country you're living in, you can check Netflix later!"
A Weekend Hike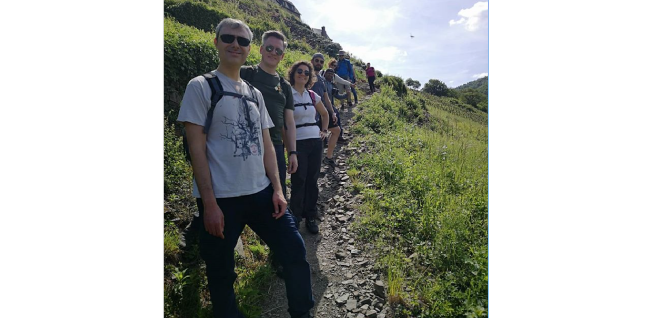 Another Consul, Triinu, shared some photos from a hiking expedition the Cologne Hiking and Outdoor Activities Group took, one of which was selected as a finalist. They walked along the beautiful Moselle River and even stayed overnight in a village, where they got to enjoy some local cuisine.
However, the highlight of her InterNations experience to date has been a sailing week in Croatia. That's right — an entire week — organized by Enis from the Cologne Sailing Group. Triinu wasn't an experienced sailor when she signed up for the activity, in fact, she had never tried it before. "Joining the activity gave me an opportunity to experience something that I never thought of doing on my own. The best part about the trip was exploring the Croatian coast and islands, wonderful seafood, and excellent company." Sounds like something we'd all love to experience!
And when it comes to making the most of life abroad, her advice is to be curious and open-minded!
Biking at Sunset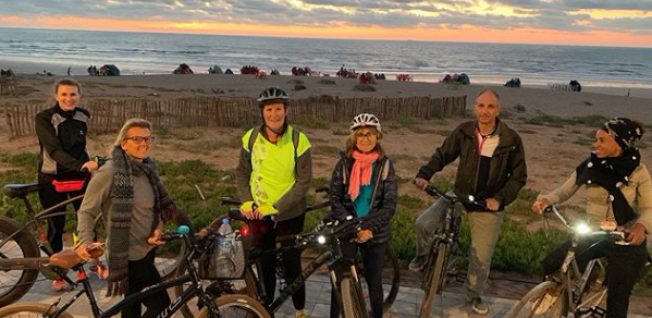 Our third finalist Patrick, who is both an InterNations Ambassador and Consul, captured an awesome photo of the Casablanca Sports Group exploring the city at sunset. The activity took place during Ramadan, in the evening period called Ftour or Iftar, when many people are breaking their fast, making traffic lighter and better for bikers.
While Patrick enjoys all the socializing opportunities that modern technologies offer, something still on his bucket list is to experience a month without phones or internet, where you can just appreciate the presence of family, friends, and globally-minded people.
In order to make the most of your life abroad, Patrick recommends getting out there to experience the "rich joy of friendship with others from the InterNations community".
And the Winner Is...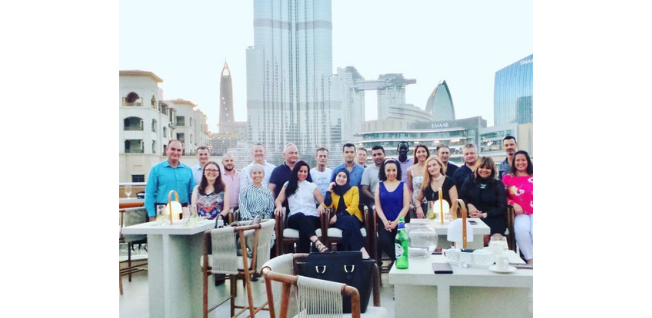 Our winning photo comes to us from Cristina, also an InterNations Consul, who captured a fantastic group shot at a Dubai Professional Networking Group activity in May. In fact, the activity was also a part of our Experience InterNations campaign contest, in which activities from around the world were submitted to one of nine categories for the chance to win. One of the categories was "Best View", and as this activity takes place with a view of the tallest building in the world, we think it's a great submission!
It was hard for Cristina to pick her favorite InterNations experience, probably because as the Consul of an impressive eight groups, her expat life is full of them! However, she particularly enjoys the Dubai Coffee Group and their speed-friending activities.
Her advice to fellow expats is to "get out, meet people, join InterNations and make a difference by sharing your knowledge, experience, and talent. And stay positive! What you put out there, will come back to you!"
We couldn't have said it better ourselves!
To see more entries head over to the #ExperieceInterNations hashtag on Instagram, and while you're there don't forget to follow us if you haven't already!
---
---
Article Topics