Five Hobbies and the Best Countries to Pursue Them In
Five Hobbies and the Best Countries to Pursue Them In
Do you want to get more active or just looking for a new way to spend your leisure time? That's no problem! We have compiled a list of easily-accessible hobbies which are bound to attract your interest, complete with the best destinations to pursue them. The US Bureau of Labor estimates that we spend on average five hours a day enjoying leisure activities, so why not get out there and try out a brand-new hobby?
Try Stand-Up Paddle Boarding in Spain
Originating in Hawaii, stand-up paddle boarding is one of the most accessible water sports, suitable for all levels from complete novice to expert. It also isn't restricted to open waters; the activity can easily be practiced on lakes or water reserves. If extreme water sports aren't your thing, Stand-up paddling could provide an excellent alternative as it does not require high fitness levels and is versatile in the way that it can be practiced in both shallow and deep waters, perfect for all watersport fanatics.
Spain is an outstanding location to pursue stand-up paddle boarding as not only does it offer endless stretches of attractive coastline, it has a climate perfect for watersports. A staggering 96% of expats like the Spanish climate, with one Latvian expat sharing "the weather and the seaside" as some of the best things about living in Spain.
Ranking 1st out of 68 countries in terms of leisure options in both the 2017 and 2018 Expat Insider surveys, there's no doubt that Spain provides excellent opportunities for enjoying yourself. In fact, 93% of all expats in Spain are happy with the availability of leisure activities, this is the highest figure worldwide in this respect.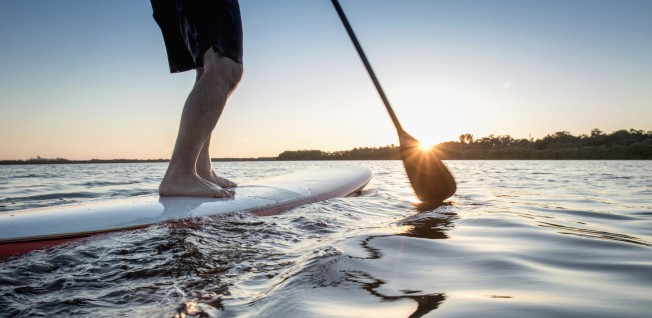 Danzón Taking Mexico by Storm
With its roots in Cuban culture, Danzón has been around for centuries and is still very popular in both Mexico and Puerto Rico. The dance even became so big in Mexico that it received its own movie (Danzón, 1991)!
Mexico City is an excellent location to turn your dreams about perfecting the Danzón into a reality. Northwest of the city lies Plaza de Danzón, where couples crowed the playa every Saturday afternoon to show off their skills.
However, Danzón is not just limited to Mexico City, but is widely available throughout Mexico, and with the Monterry Latin Dancers Group regularly offering Danzón taster sessions, there really is no excuse to not explore the Mexican dance culture!
Coming in second place in terms of leisure opportunities, Mexico indeed has a lot to offer. Close to nine out of ten expats (88%) rate their leisure options highly. It may well be time to put on your dancing shoes and dance the night away, with a few (or more!) margaritas to boot.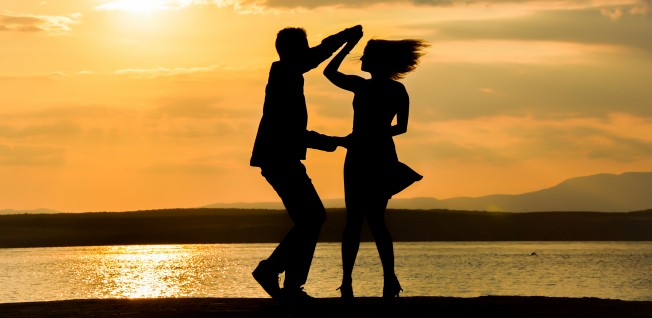 "Zip" Your Way Through Costa Rica's Rainforests
The idea of ziplining through the rainforests actually came from biologists in Costa Rica in the 1970's, who wanted a way of exploring the rainforests without disrupting the ecosystems. Today, this activity is popular with both tourists and adrenaline junkies worldwide.
Costa Rica boasts endless rainforests with tour companies offering packages for explorers of all levels and abilities. If a zipline isn't your thing, most companies will also offer aerial trams which still give you the opportunity to see the beauty of the rainforest from above but with added comfort and security.
The modern-day paradise that is Costa Rica is always a favorite among our members. Ranking in third place in 2018, a staggering 93% of expats are happy with the leisure options on offer.
Well over nine in ten expats in Costa Rica like the weather and the climate, making it a perfect location for outdoor activities. One Swedish expat even mentions the "nice weather and beautiful nature" as some of his favorite things about living there. Combining this with the beautiful nature by exploring the rainforests on a zipline really does seem like a match made in heaven.
A New Version of Football
The birthplace of global superstar Cristiano Ronaldo and winners of the European Championship in 2016, Portugal is certainly a country engraved with football culture — but it's also home to football's younger brother, Futsal.
With origins in South America, Futsal was first developed by combining some of football's rules with a basketball-style hard court. Teams typically consist of five players and the ball used is smaller than a normal football. The sport now attracts millions of players worldwide, and offers international competitions hosted in various locations worldwide. Portugal offers great possibilities to practice futsal, with arenas all around the country including the spectacular Portimao Arena which often hosts futsal tournaments and can hold over 10,000 spectators.
When it comes to the availability of leisure activities, Portugal is definitely a hit with expats. Almost nine in ten (88%) are satisfied with this overall and 78% rate the availability of activities for children positively, this country really does offer something for everyone.
One Brazilian expat mentions "the overall quality of life and the balance between personal life and work" as some of the best things about Portugal. With 72% of expats rating their work-life balance positively, Portugal really seems an outstanding destination to enjoy leisure activities.
Dive to Discover an Untouched Paradise
Known for its golden beaches, extensive wildlife, and laid-back lifestyle, Australia is a worldwide favorite travel destination. According to our Expat Insider survey, it appears to also be an excellent destination for taking up a new hobby, 90% of expats rate the availability of leisure activities positively and a further 91% like the activities on offer for children, placing Australia fifth worldwide in terms of leisure options.
The history of scuba diving is linked to the development of scuba equipment, which was pioneered in the 20th century. Scuba diving was first mainly used by biologists looking for new species below sea level. Nowadays, it is a popular leisure activity all over the world. Australia — boasting the world's largest coral reef system, The Great Barrier Reef — is one of the prime destinations for this. This location offers 2,000 kilometers of underwater paradise combined with the opportunity to dive with magnificent creatures such as Manta rays and great white sharks (not for the faint-hearted!).
Flippers for moving around underwater, scuba tanks for breathing, and diving masks are standard equipment for any scuba diver. Lessons and courses are provided worldwide including Australia. Although it will take time and skill to master, scuba diving is a truly unique hobby as it allows you to explore parts of the world previously inaccessible for humans.
If diving up to 20 meters below sea level may be too daunting for you, snorkeling is the considerably less challenging alternative. With Australia's beaches offering a wide array of flora and fauna even in the shallow waters, there really is something for everyone here.
---
---
Article Topics