Five Unusual InterNations Groups You Should Know About
Five Unusual InterNations Groups You Should Know About

By Monica Hide
InterNations is proud to be the home to a large array of groups, some more common than others. So, whether you're a sociable person with a canine companion or a sports fanatic who loves to jog with a beer in hand, InterNations has something for everyone. In light of our Experience Life Abroad campaign, let's take a look at how our activities can help you enjoy your expat life to the fullest and get to know five groups that have one thing in common: they're weird and wonderful at the same time!
Battling through Mud and Obstacles
Like the title suggests, the Dubai Obstacle Course Racing Group is for those who love to whiz around a track and jump over various hurdles. Consuls Ainee Listana and Demetrios Agrios regularly organize a variety of activities, from group fitness training sessions to participating in some of Dubai's toughest obstacle challenges.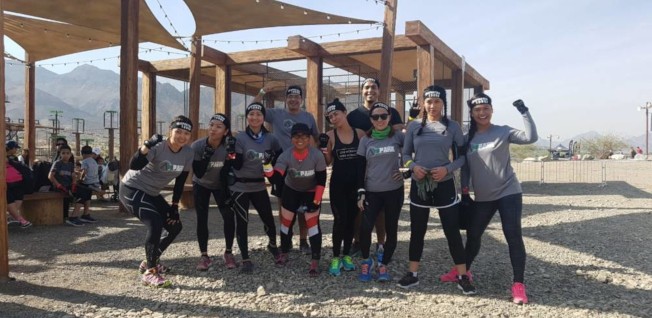 If you enjoy working out and want to take your fitness to the next level, or if you are bored of going for a jog every day, this group is the perfect way to mix it up, train harder, and increase your physical strength while meeting other expats in Dubai. Some of their future challenges include the Tough Mudder 5k race on 12 April, and volunteering in the world's best obstacle race, the Spartan race.
Paris Dog Club Group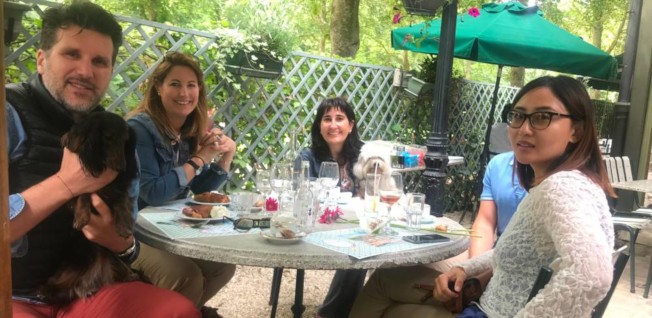 The Paris Dog Club Group welcomes both InterNations members and their canine friends. Its members take full advantage of this perk, hosting frequent activities with their dogs, such as "Let's Brunch & Dog Walk Together!", dog speed dating, and outings to the oldest pet cemetary in Paris!
What is more, they welcome members who don't own dogs to come along and socialise, too! If you have ever wanted a dog but aren't sure if you are ready to keep a dog in the city, or if you would like a chance to walk and play with dogs without the responsibility, you should join these expat dog owners and explore Paris together with them.
Let Your Imagination Run Free
In Munich, the Augmented Reality Role-Playing Group meets up on a regular basis to try out, discuss, and brainstorm all things augmented reality related. Combining elements of a virtual world with the real world, augmented reality offers new concepts and possibilities to explore gaming and technology.
In the past, Consul Federico Miroballo, has organized brunches to discuss gamification in charity projects, and trips to the worlds largest AR+VR conference, the Augmented World Expo.
A Drinking Group with a Running Problem
The Istanbul Beer Running Group meets on a frequent basis to combine two things they love — beer and running. Aside from working out and enjoying a nice drink, this is a great way to get to know Istanbul a little bit better. The St. Patrick's Day Beer Run took the group members along the city's ancient streets, and an Island Run took them to Kınalıada, one of the Prince Islands. Consul Maria Allen hosts an activity every other Sunday, which usually involves jogging around the city, before enjoying a beer at the finish line.
Discovering Hidden Gems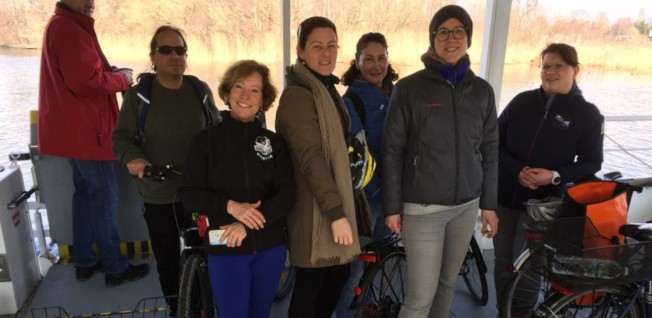 The Berlin Chameleon Group is all about discovering the German capital's hidden gems, visiting some of the lesser-known museums, botanical gardens, and restaurants. The Consuls Karsten Hoffmeyer and Anne Unterforsthuber are both German and, albeit not born and raised in the city, have lived in Berlin for various years.
Thanks to them, the group has already been on various outings to the botanical garden in Dahlem (including one right around the time that the camelia's were in bloom), a trip to the Berggruen Museum to look at some modern art, and visits to the last resting places of several famous, historical figures, including the Grimm Brothers.
Do you want to explore your community in all kinds of fantastic ways, together with other expats and global minds? Take a look at the many different groups in your community and maybe even start your own.
---
---
Article Topics