Glitter, Tinsel, and Ugly Sweaters: December at InterNations
Glitter, Tinsel, and Ugly Sweaters: December at InterNations

By Monica Hide
The holidays are just around the corner and for our communities it has been a month full of glitz and glamour. Ending the year in style, we've had everything from Great Gatsby-themed parties in Basel, to festive Santa bowling in Santiago de Chile. Let's take a look at this December's highlights!
Feeling Festive
Our Basel Community traveled back in time on Thursday, 6 December, welcoming the new year with a Great Gatsby-themed party. Held in one of Basel's trendiest bars, Soho, members lived like it was the roaring twenties, tassels and champagne included. A big thank you to our wonderful Ambassador Sanja Rakic, and all those who dressed for the occasion!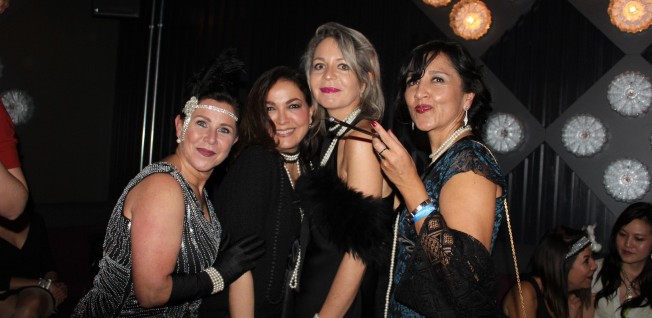 Ambassadors Lara Pavanelli, Bonnie Bonomé, and Jorge Prozzi got into the festive spirit on Thursday, 6 December, and hosted a holiday party for the Austin Community. InterNations members met at The Capital Grille, where they celebrated, mingled, and listened to live music. To top it all off, members came wearing festive sweaters, ties, and reindeer antlers. Happy Holidays Austin, we look forward to seeing more great events in the new year!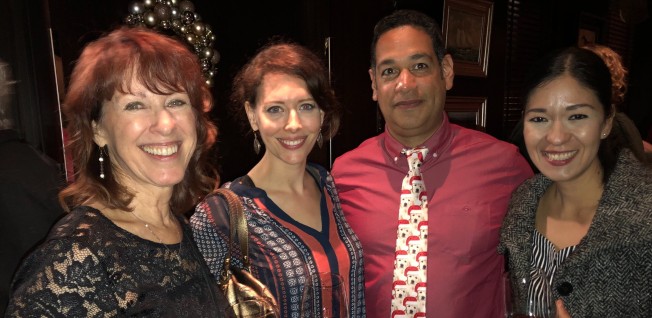 Ensuring that members were well prepared for the real thing, Houston Ambassadors Natalia Regan, Andrew Lin, Julia Tkachenko, and Larysa Polunin hosted a Holiday Party Rehearsal. Taking dining and entertainment to a new level, the Houston Community met for a luxurious evening at Bisou restaurant. A big thank you to our Ambassadors for yet another splendid evening!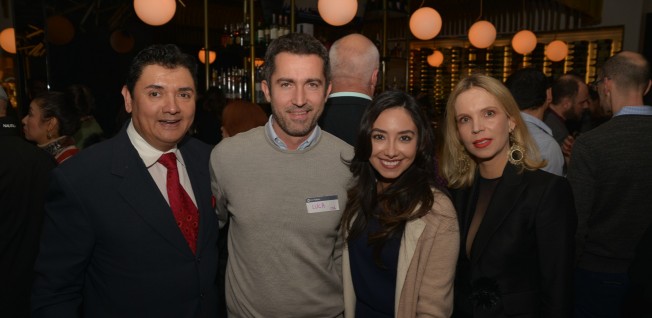 It's All Glitz and Glam This December
December is a busy month at InterNations and we have lots of exciting events for you in store! For those in Montreal on Tuesday, 18 December, be sure not to miss the Gold & Glitter Holiday Event at Les Soeurs Grises! There will be a photo booth and prizes for the most glamourous costume!
Or if you happen to be in Denver on Thursday, 20 December, then why not attend their biggest InterNations event of the year? Denver's 2018 Winter Holiday Party will start at 18:00 at the Chinook Tavern. Feel free to bring friends and loved ones, and naturally, your festive spirit!
Did Someone Say Christmas?
Meeting one last time before the Christmas break was our Regensburg Community on Thursday, 6 December. InterNations Ambassador Ilknur Colak organized a Keep Calm — It's Christmas Time Party, which encouraged members to wear red or show off their ugliest Christmas sweater. The winner was awarded three months of free Albatross Membership — a mighty fine prize if you ask us!
The following day on Friday, 7 December, members in our Guangzhou Community met up in the Grand Hyatt's G Bar for their 2018 Christmas Cocktail Party. With fantastic views of the city's skyline, free flowing drinks, and live music, members were sure to get the V.I.P treatment at this exclusive venue. Ambassadors Hannah Murray and Lena Zhu you did a fantastic job organizing this night to remember — here's to you ladies!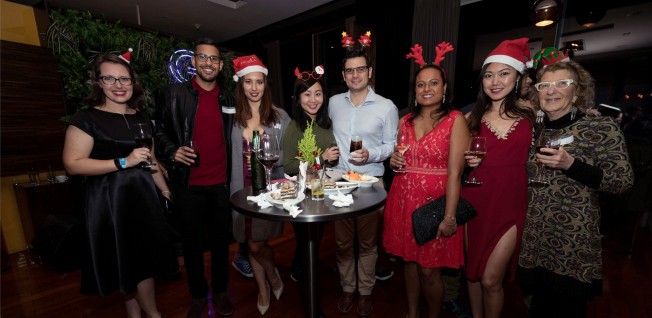 On Saturday, 15 December our Manila Community met for a night of surprise and magic at the trendy co-working space Folk Work. InterNations members dressed for the festive season and were entertained with a close-up magic performance from the award-winning magician and mind-reader Tom Weil. Thank you Gubi Koltz for organizing such an enchanting evening. Happy holidays to everyone in our Manila Community!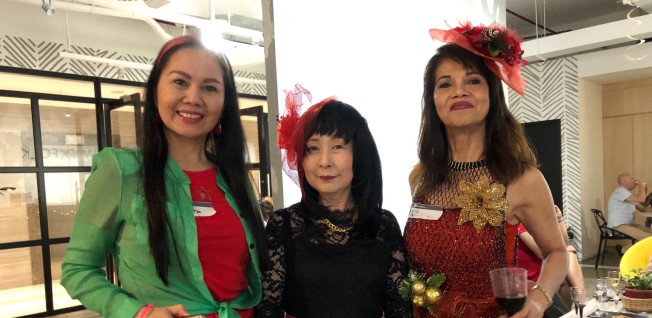 Celebrating Christmas a little differently this year with a Santa Claus Bowling Activity was the Santiago de Chile German Group! Meeting on Thursday, 6 December members enjoyed some light competition at the Club Providencia. Thank you to activity host Stefanie Hornung for arranging such a fun evening out — we hope Santa deemed your bowling skills present-worthy!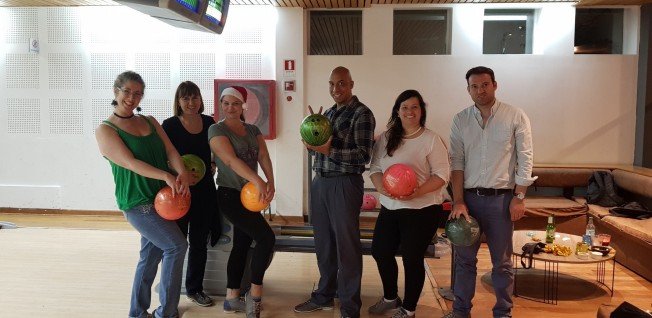 There's More Festive Fun to Be Had
InterNations New Delhi Good Times Group is celebrating the holidays with a Christmas Trivia & Dinner on Sunday, 23 December, at the Roadhouse Café. Members can expect to relax and unwind, enjoying a delicious dinner and some trivia fun — oh and prizes!
Another great upcoming event is the InterNations Colombo December Christmas Event on Thursday, 20 December. Members are invited to an evening of fine dining at the "surreal" Il Cielo Restaurant. Make sure to attend and invite all your loved ones!
For those in Baku on Thursday, 20 December why not head to Crazzy Bear for the InterNations Baku Official Christmas Party? With a free welcome drink, DJ and cake tasting it will be a night to remember. Just be sure to match the dress code: green and red!
Whatever you decide to get up to this holiday break, we hope it's one surrounded by friends, family, and good food! From all of us at InterNations happy holidays and we hope to see more of you in 2019!
---
---
Article Topics