(Not) For the Faint of Heart: An InterNations Halloween
(Not) For the Faint of Heart: An InterNations Halloween

By Elena Born
Our global birthday celebration — most likely the biggest in the world, if you count all participating communities (which we do) — has come and gone and you would think that our Ambassadors and Consuls need some time to recover.
However, they are already busy again, planning upcoming Halloween events for you to dress up, party, and just get the best "spooky" holiday experience you can imagine. This year, we have an especially ghoulish selection of events and activities to make this Halloween complete.
From Pumpkin Carving to Halloween with the Woof
The Munich American Get-Together Group is getting a mellow head start on Halloween, with a nice pumpkin carving activity. In the afternoon of Saturday, 14 October, the group met at Alter Botanischer Garten to enjoy the beautiful weather — which was surprisingly warm for the month — and have a picnic. With the help of some sharp knives and spoons, they carved their pumpkins big and small into scary jack o'lanterns, ready for the season ahead.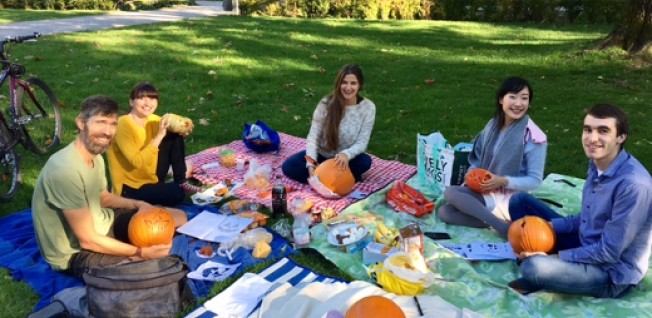 If you like to dress up, the Halloween party in Denver is an event you should not miss. Thursday, 26 October, is your chance to shine and win a great prize in one of the many categories of the costume contest. However, even without a costume, you will enjoy this event: it comes with free pizza, a happy hour drink and food menu, and great company.
InterNations Amman is hosting its Halloween Bash on Friday, 27 October. Boasting that this is the only official Halloween party in town, the event will be a "bloody" good time for everyone. Costumes are more than welcome and if your Frankenstein or Cruella DeVille is the most convincing, you can win a prize. Welcome drinks and a live band complete the evening.
If you find yourself in Jakarta on the same day, why don't you visit the Bellagio Boutique Mall for a mind-blowing Mexican Halloween. Enjoy a two-hour free flow of margaritas, beer, and iced tea, as well as some great live music. So far, this might sound like an ordinary Friday night but don't put away your Halloween costume just yet! There will be prizes for the best and most original costume.
If you are not the party type or don't want your puppy to miss out on the spooky fun, you should join the Jakarta Animal Lovers Group on Saturday, 28 October. The group will head to the Hall-O-Woof Halloween Pawty, organized by Shih Tzu Indonesia, and enjoy the dog performances and other surprises. There will also be fun games, such as Deadly Ribbons, Feed the Monster, and a Halloween Fashion Show.
The Glamour of the Twenties
Would you like to celebrate a more glamorous Halloween instead? InterNations San Francisco will host a Roaring Twenties Halloween Party on Saturday, 28 October. Think of the Great Gatsby, Speak-Easies, the classy era of wavy hair and suspenders! There will be a professional photo booth for you to show off your outfit, and give you something by which to remember this great night.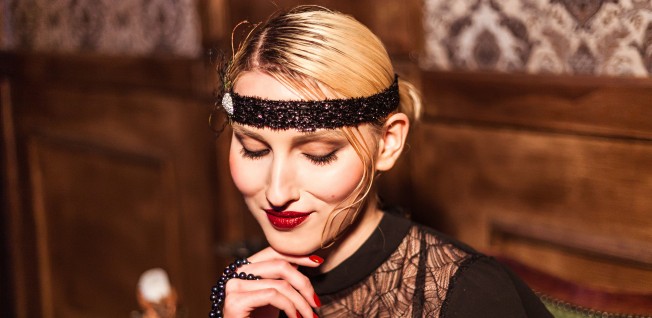 Can't get enough of that Gatsby vibe? The Dubai After Work Drinks Group will get together for a Halloween Networking & Cocktails activity on Sunday, 29 October. Although this day is about meeting people and making new connections, costumes reminiscent of F. Scott Fitzgerald's (anti-)hero are more than welcome and will fit the dramatic décor and atmosphere of the venue. So go ahead and dress the part!
The Sydney City Trotters forgo the twenties theme but they have another way to make this year's Halloween a glamorous experience. The group will meet on Tuesday, 31 October at King Street Wharf to spend the evening on the water. This Sydney Harbor Cruise is a unique kind of Halloween party, with great DJs, party games, prizes, and more. This event might sell out fast, so get your ticket while you can!
Vampires and witches, ghosts and ghouls — with whom and, more importantly, how will you spend Halloween this year?
---
---
Article Topics