Global Awards 2020 Winner : Christine Bos
Global Awards 2020 Winner : Christine Bos
Meet our Global Award-winning Ambassador and Consul Christine from Paris! She organizes great events in her community, and here she shares what inspired her to get involved as an Ambassador and Consul and how she has adapted to the online experience during the global pandemic.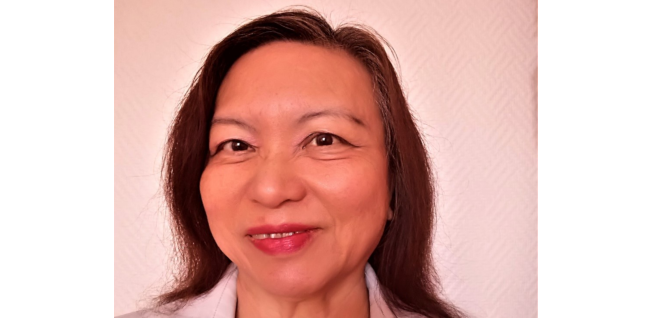 Congratulations on winning the members' choice Global Award! How does it feel?
I feel very inspired.
What inspired you to get involved as an Ambassador and Consul in your community?
Being an expatriate myself, leaving my family, friends, and home country, arriving in a new country, not knowing anyone, with rudimentary knowledge of the local language — I can relate to the challenges expatriates face and I want to help whenever I can.
In your own words, what is the role of an Ambassador and Consul?
The role of an Ambassador is to organize regular events, sharing their passions, knowledge, and enthusiasm while at the same time encouraging members to share theirs to achieve a solid network of friends.
The past year has been challenging with the sudden change to online life but you have excelled in hosting many events and activities in your community. How did you adapt to the online experience and keep the community spirit alive?
I looked at it as another challenge in life. The only difference is, I cannot control this situation, so I might as well just roll up my sleeves and join in the the good vibes and be a part of the solution, not the problem. It was anopportunity to slow down, take stock of my expat life so far which has been very satisfying. From that perspective, I just worked on the positive aspects of the pandemic, what can I do to keep the members motivated, what can I learn from this confinement, how can I better myself physically and mentally ? These strategies have worked extremely well for me and I wanted to share them with the members through events and activities I organized.
What can members expect from your events and activities?
Camaraderie, inspiration, and lots of fun and laughter.
How has InterNations helped you?
I have made many lasting friends through InterNations.
What makes the InterNations community so special? Why would you encourage others to get involved as an Ambassador or Consul?
I like the concept and motto of "nobody stands alone". I would encourage others to get involved if they want to share their experiences with the expat community.
This interview was edited for length and clarity.
---
Article Topics