InterNations Global Awards: Ambassador Winners
InterNations Global Awards: Ambassador Winners
Last year, over 6,400 events came to life across 420 InterNations Communities around the world. Your hosts, the InterNations Ambassadors, organize these events on a regular basis to make sure that there's always a chance to meet other members in your community. With the 2018 Global Awards, we would like to recognize the efforts of our most outstanding volunteers who were selected based on the skills and attributes we look for when recruiting for this special role. Join us in reviewing the "best of the best" Ambassadors of 2018!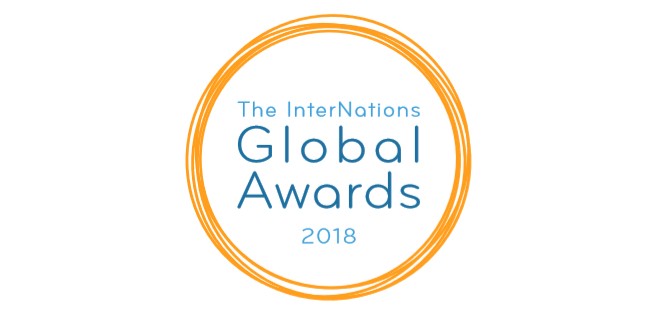 Ambassadors plan each event from start to finish: Selecting a venue and picking a date is only part of the role. Our volunteers often spend their free evenings designing innovative event themes and providing personal touches for each event.
They often must negotiate with popular venues in town to provide an enjoyable space for hosting, while also ensuring that the venue is satisfied with the arrangement and understands the InterNations mission. And while you're enjoying the view, the venue, and the good company, Ambassadors are working behind the scenes to make sure each event goes off without a hitch. You can find them welcoming and checking in members, coordinating with bar staff, photographers, and DJs, and making sure 'nobody stands alone' on the night of the event.
Our vibrant offline life is made possible by our dedicated Ambassador Teams. The 2nd Annual InterNations Global Awards honors our Ambassadors worldwide for their outstanding achievements in event planning and implementation in their respective communities.
Now, we can finally announce the winners of each category.
2018's Global Awards Ambassador Categories
Best Venues
Innovation Awards
Best Host
Members' Choice Award
Teamwork Circle of Excellence
Newcomers' Ambassador of the Year
Breakout Ambassador
Communication Awards
Looking Ahead Honors
Community of One
About the Awards: InterNations HQ in Munich selected the top candidates from over 1,100 Ambassadors who hosted events throughout 2018. We narrowed the field to five nominees per category before the Global Awards jury deliberated in order to determine the winner and the honorable mention for each category. Click on the links above to read an interview with the winners of each category. For an overview of our equally impressive Consuls, we'll soon reveal our list of 2018 Consuls in a separate article.
Congratulations to the 2018 winners and honorable mentions, as well as to all of our hard-working Ambassadors who bring the InterNations experience to life!
---
---
Article Topics