InterNations LGBT Expats
Expat communities and resources are abundant in this day and age. But while you find information for almost every expat type, LGBT expats are often ignored and find it harder to meet other expats who are in the same situation. This is a place to share your experience and help other expats along the way!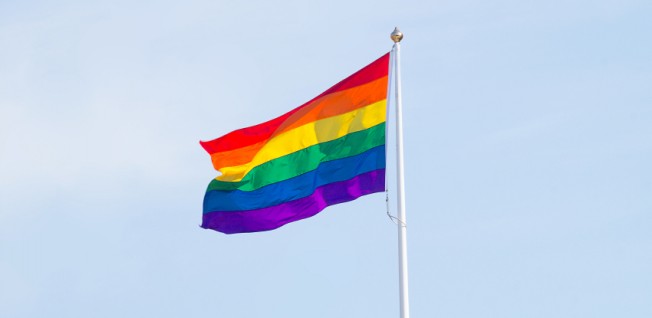 In addition to culture shock and the stressful moving process, lesbian, gay, bisexual, and transgender expats (and those in between) often face additional challenges when moving abroad. Be it the lack of a local LGBT community or the country's legislation, forcing them back into the so-called closet.
InterNations Member Marcia experienced that step back when she moved to Mexico (more on this on the following page) and decided that it was time for LGBT expats to share their experiences and support each other.
We want to hear your stories about your host country: how is it different from home? How do you manage as an LGBT expat? What are your delights and challenges? And what else would you like to see here? Which resources would be useful? Share your experiences, hopes, dreams, difficulties, and resources which can help other LGBT expats along the way.
It's funny how isolation from your people will trigger old behaviors. Suddenly I found myself 'going back into the closet'. And like in the old days, there were a lot of different skeletons in there: ageism, vulnerability, the default response of 'fitting in', why I even started avoiding talking about my decision of moving here permanently, right alongside widowhood. I suddenly felt overwhelming shame.
On a summer's day during my first week of work my company hosted a barbeque on the Isar, the river that runs through Munich. I regret to write that, unfortunately, we've arrived at a point where my tale diverts on its path from a journey of self-discovery and triumph to one…let's say slightly less courageous.
Then there are the Doc Marten boots in your closet under the chinos and blue work shirt that you would never wear to your job. You could slick back your hair with gel turn your collar up and party on down the alley. Only if some local teens see you and notice that there is actually a girl under that outfit…well it could be dangerous.
"You can be sure someone's going to say something to you", I thought so many times in the days before the wedding. I kept the fears bottled up and distracted myself with the many wedding guests that were arriving from all over the world. And just when I was expecting to be judged or ridiculed by my island community, life would teach me a lesson.
Expats are 2.5 times more likely to suffer anxiety and depression and are therefore at a higher risk for substance abuse. Add in our LGBT status while being a part of the expat community and it doesn't take a math wizard to see what we are up against.
---
Article Topics