Coming Out Abroad
Expat communities and resources are abundant in this day and age. But while you find information for almost every expat type, LGBT expats are often ignored and find it harder to meet other expats who are in the same situation. This is a place to share your experience and help other expats along the way!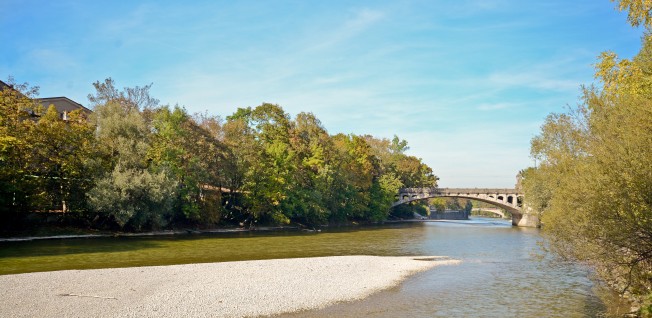 When I was a boy, I would fall in love with the people on passing trains. Wrapped up warm at four or five, I'd hold my mother's hand on the platform as the trains we weren't getting paused and swept by. The old people would smile and wave when I stared and announced my undying affection by pounding my hands to my lips and let kisses fly. And the teenage boys would giggle, and shift uncomfortably, averting the gaze of a boy unafraid. But I didn't care, I was infatuated with the idea of love and the idea of being loved. Thoughts of the grand expressions and unadulterated adoration, so delicately formed from a diet of Disney, Hallmark cards, and ads for household products, had enveloped me. And anyway, I guess it prepared me for the coming years.
Being a gay expat puts you in a strange world, because it means coming out twice. They say you come out countless times, to the new people you meet, and the people you knew before but hadn't seen after. But it's not the same. Coming out the first time is like being dropped into a new world from a height. You stand up, disorientated and, with shredded sides, have to find your way in a place where you don't know the rules, nor anyone to show you them. So you go to your first gaybar with (in my case) a straight girlfriend who is as excited as you are nervous. And beneath the faltering lights, artificial smoke, and sweeping glance of a genteel, 6 foot 2 drag queen, you might have found some sense of belonging in the surreal.
Moving and What it Means
But that was then and this is now, and this is where things get difficult. Because people are different, countries are different, and, despite the ubiquity of Lady Gaga, even the gay scene is different. The question then becomes, what advice can I give? What can I do? I suppose I can just tell you my story and hope you find something helpful in it.
I came to Germany after being out of the closet for a few years, at twenty-two. In doing so, I once more stood on the precipice above the world of the unknown, complicated further by the fact that I don't actually speak German. I'm not going to lie and say I didn't have reservations. Although people said German society was extremely open, there's always a tiny echo of nervousness about how people will react, no matter how long you're out.
But, then again, I also wasn't interested in hiding who I was either. I had been out for a time, and I was comfortable with myself so I wasn't going to climb back into the closet. Plus, I was also more apprehensive about hitting the bar scene solo. I didn't exactly relish the prospect of trying to hit on attractive Germans using google translate above the pounding ABBA classics and amongst the rivers of beer and, ironically, straight liquor.
The Second Coming (Out)
On a summer's day during my first week of work my company hosted a barbeque on the Isar, the river that runs through Munich. I regret to write that, unfortunately, we've arrived at a point where my tale diverts on its path from a journey of self-discovery and triumph to one…let's say slightly less courageous. I should probably preface this by pointing out that I'm Irish and Irish people burn.
After a beer or two, the sun had managed to penetrate my carefully constructed fortress of shade and touched my left foot, thus resulting in the immediate evaporation of every liquid in my body. And so, I decided to walk into the river, fully clothed like a Christian at their rebirth. Emerging, the red Irishman from the Munich lagoon, I joined a conversation involving Tinder, sharing the screenshots I had taken of the more interesting profiles I had seen (Yes man holding a glass of wine between his toes and man dressed in a unitard with lion makeup, your pictures remain on my phone). And thus, I didn't really become the gay Irish guy so much as the wet Irish guy. Which is good I suppose?
Either way, the point is, like when you come out the first time, life gets easier if you do when you're abroad. My colleagues, who would become close friends, knew who I was and it naturally became easier to talk to them.
Sam Malone is an Irishman living in Munich, Germany. As a masters graduate in continental American literature, he is qualified in two things: being a nerd and reading books.
---
Article Topics