InterNations Turns Ten
Our 10th anniversary is nearly here, and we're really excited about celebrating this milestone with all of you.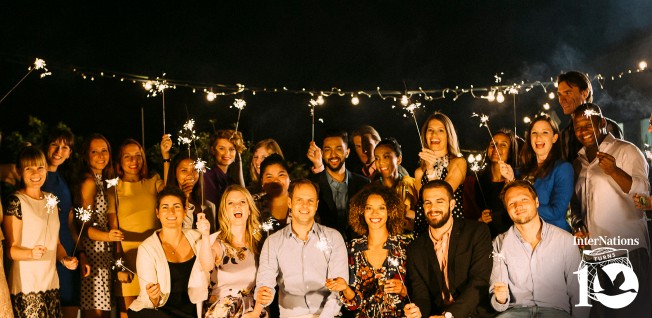 From a small start-up to the world's largest social network for expats, we have come a long way together in just ten years, so let's see out the first decade in style and give InterNations a warm welcome to the double-digits club.
We feel like there's too much to celebrate to squeeze into just one day, so we'll be claiming the whole of September as our birthday month. 2017 marks ten years of crossing borders and connecting global minds, so what better way to celebrate than to share and embrace the diversity of your InterNations Community?
Throughout September, our wonderful Consuls around the world hosting InterNations Turns Ten activities for their groups. True to the InterNations spirit, activities will incorporate birthday traditions from across the globe. Whether it's tucking in to a plate of birthday noodles like the Chinese, partying and covering your friends in flour like the Jamaicans, or greasing your nose with butter for good luck in the year to come like the Canadians, these activities are sure to be a lot of fun! Be sure to check your Events calendar for InterNations Turns Ten activities taking place near you, and get involved!
Sadly, all good things must come to an end. However, our birthday month will be going out with a bang: on Saturday, 7 October, the world's longest birthday celebration will take place across the globe! Over 300 InterNations communities will be taking part in this worldwide celebration.
Each event will take start at the same time, covering many different time zones: New Zealand will kick-start the celebration, handing the baton and party spirit from one city to the next. After crossing borders and uniting InterNations communities around the world, the party train will arrive at its final destination on the other side of the globe.
No matter where you are in the world, we want you to be involved in this epic finale, joining hands with us to start this next chapter. Check your Events calendar and get 7 October in your diary for a celebration that's not to be missed!
---
---
Article Topics