It Takes Two to Tango
If I hadn't pursued my passion for dancing while I was living abroad, my life might have taken a completely different direction. About a decade ago, I was studying abroad in Munich, Germany. At my college back in the US, I was an avid swing dancer. The previous semester, I'd taken up ballroom dancing as well. What better place to continue ballroom dancing than Europe, I thought, with all its castles, palaces, and a dedicated ball season each winter?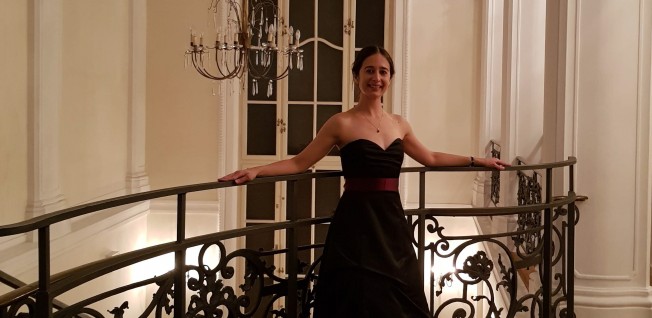 A Chance Encounter on the Dance Floor
Soon after arriving, I saw a flyer for a ballroom dance class offered by a private dance studio. I decided to attend the beginners' class.
In the subway on my way to the first class, I met several people from my study abroad program. By coincidence, they were also headed to a ballroom dance class, this one offered by the university.
Not being a naturally outgoing person, I'll admit I was quite intimidated by my decision to go to a class taught in a foreign language and all by myself. The only reason I didn't just change my plans and follow my classmates was that they had signed up ahead of time. Knowing Germans and their love of bureaucracy, I figured I had missed the deadline and wouldn't be allowed to participate.
That's the one and only time I've been thankful for the German love of bureaucracy!
Still nervous but resolved, I continued to the dance class. The dance teacher turned out to be very nice, as was my first dancing partner, even if he did have two left feet. But then people started arriving for the advanced class — including a tall, handsome German who was in need of a new dancing partner.
The dance teacher, having seen that I wasn't a complete beginner, asked if I'd stay and dance with the tall, handsome stranger.
I said yes.
Dancing through the Years
Twelve years later, my husband and I still go to the same dance studio, although our original dance teacher has long since moved along.
Almost every Saturday evening, we strap on our dancing shoes and learn new steps and figures in dances ranging from cha-cha and waltz to tango and quickstep.
Although we'll never be competition dancers, that's not the point. It's enough for me that our friends and relatives oohed and aahed when we danced at our wedding.
Once a year, we dress up in a ballgown and tuxedo and go to a Fasching (Carnival) ball at the Deutsches Theater in Munich. A few years ago, we took a trip to Vienna to attend a ball at the Hofburg, complete with debutantes in their brilliant white gowns.
When our son was born a couple years ago, we took a year off of dancing. (We somewhat optimistically at first hoped to return after six months.) But we always knew we wanted to get back out on the dance floor.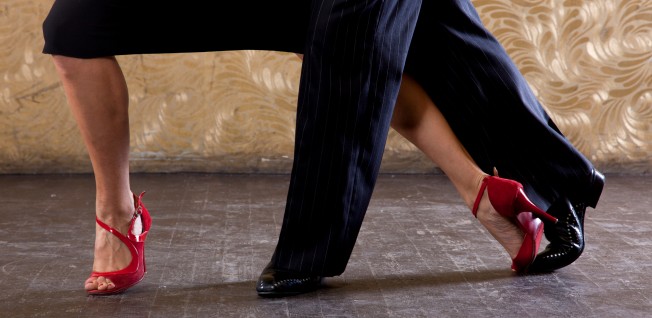 Why I Dance
Dancing has always been what we do together as a couple. Now that my husband and I are both working parents, I appreciate the escape from the hustle and bustle of everyday life that dancing offers us.
I dance because I like the way it makes me feel. I love the sensuality of rumba, the elegance of waltz, the fire of tango, and the fast pace and Latin flavor of salsa. I love floating across the dance floor, letting the music transport me to another time and place.
I dance because it's a fun way of getting in some exercise, especially when the evening's topic is salsa or the Viennese waltz.
I dance because it gives me another way of communicating with my husband. And finding time to communicate at all these days can be tough! It's nice to be together with him and not discussing the more mundane, if necessary, topics of our everyday adult lives.
And as one decade in Munich turns into more, I look forward to continuing to express and re-energize myself through dance.
---
---
Article Topics